September 19, 2018 11.23 am
This story is over 62 months old
Stickers to highlight 'worst offending' recycling items
National Recycling Week starts on September 24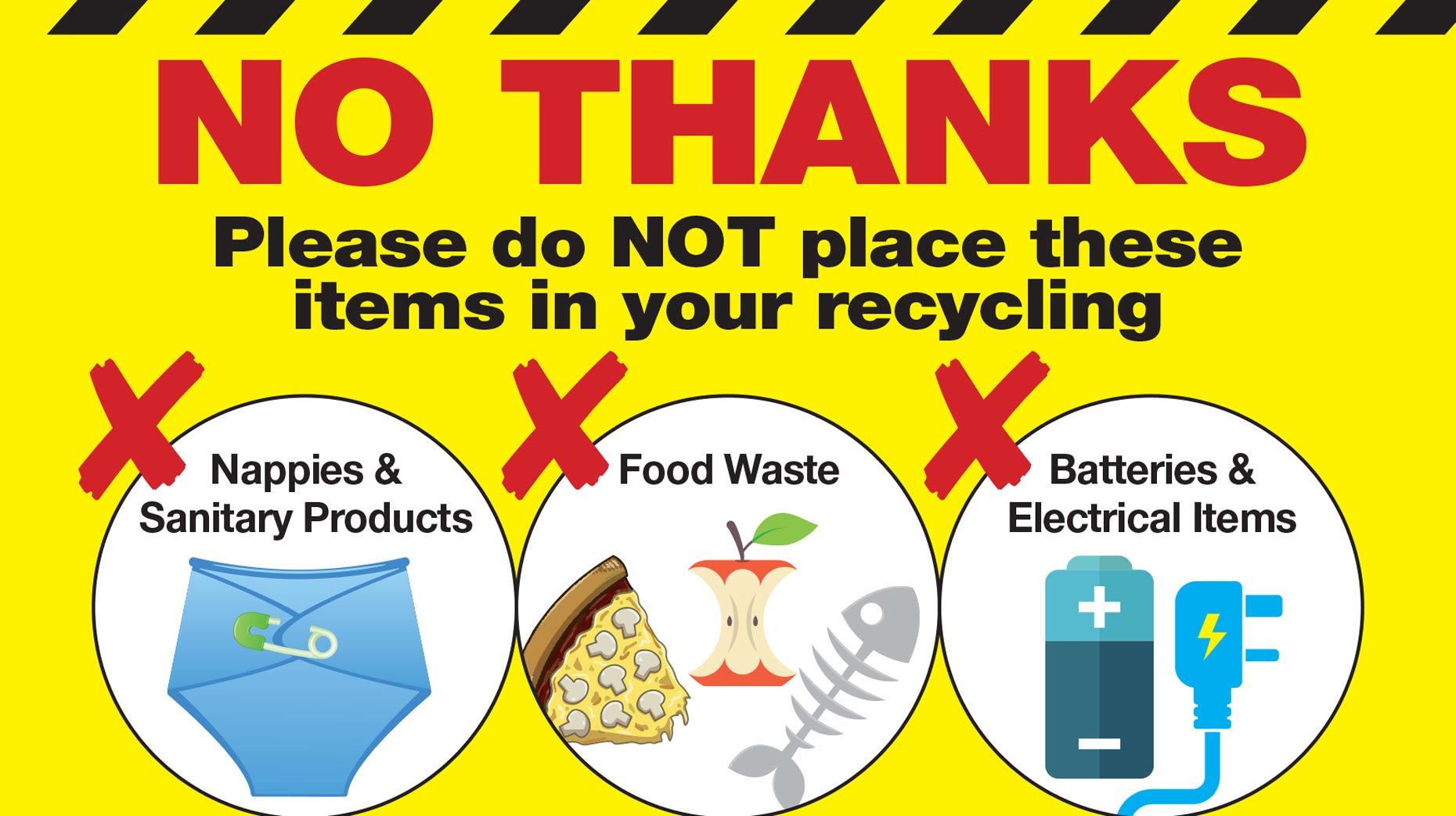 The Lincolnshire Waste Partnership is distributing bin stickers and postcards to all areas to highlight some of the 'worst offending' items.
The items highlighted to residents are nappies or sanitary products, batteries or electrical items and food waste.
The stickers will be distributed to all ares with recycle bins this week ahead of National Recycle Week, which runs from September 24-30, and Lincolnshire Waste Partnership is reminding residents to cut contamination.
Postcards will be distributed to some other households in the county where bins are not used.
Current figures show that more than a quarter of all recycling is unusable due to contamination, which means the equivalent of one lorry load in four cannot be recycled.
The stickers will highlight some of the 'worst offending' items that are incorrectly put into recycling bins which can be dangerous, or contaminate other items and stop them being suitable for recycling.
Chairman of the Lincolnshire Waste Partnership, Councillor Eddy Poll said: "The Lincolnshire Waste Partnership is working hard towards improving the county's recycling efforts.
"We recognised that there was room for improvement nationally and within our recycling streams in Lincolnshire and addressing that need is one of the priorities for this partnership.
"With the valued co-operation of all the Districts Councils, it has been possible to produce and distribute stickers or postcards to every household.
"We all have a part to play in looking after the environment for future generations and getting our recycling right is just one of the ways we can all help."
Lincolnshire Waste Partnership, which is made up of Lincolnshire County Council, all seven District Councils and the Environment Agency, will focus on the importance of recycling right during National Recycling Week.