September 26, 2018 10.31 am
This story is over 62 months old
Terminally ill mum wins landmark pension case for IVF twins
The children will receive her pension until they are 21.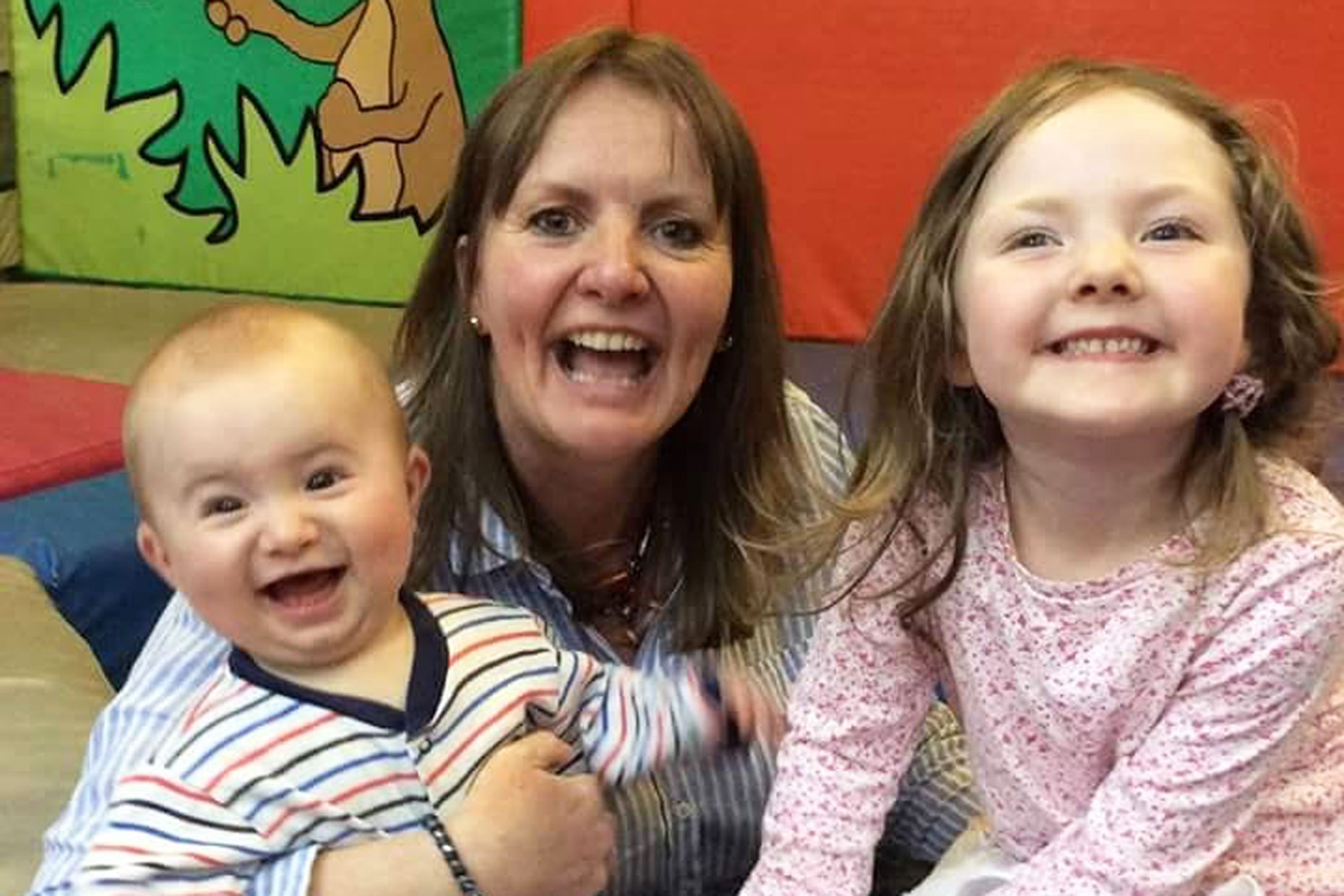 A terminally ill mum to IVF twins has won a landmark battle for her RAF pension to go to her two children after a personal intervention by the Defence Secretary.
Retired RAF linguist Samantha McConnell served her country for 20 years accruing a full and immediate pension.
After leaving the armed forces Samantha, 46, from Lincoln, achieved her desire for a family through IVF and has two children Grace (5) and Rory (2).
Samatha, who supported operations in the Falklands, Iraq and the Gulf, was recently dealt the devastating blow that she has terminal cancer and only has weeks to live.
The diagnosis
As previously reported, Samantha McConnell, 46, was diagnosed with terminal pancreatic and liver cancer in August, only four weeks after noticing symptoms.
Doctors suspected the mum had gall stones, but an ultrasound scan revealed a dark mass growing around her liver and lungs.
Her children Grace, five, and two-year-old Rory were conceived at the same time through IVF, using Samantha's egg and sperm from a Danish donor.
After falling pregnant with Grace, the leftover embryos were frozen and put into storage. Three years later, Samantha used the thawed-out embryos and fell pregnant with Rory.
Friends have been crowdfunding to raise money for the youngsters who face a future without their mum.
A Justgiving page has already raised nearly £22,000 for the children who will be cared for by Samantha's cousin and her family when the time comes.
The Court Case
With no partner, parents or siblings Samantha was told her armed forces pension would cease on her death and not be paid to her children as they were born beyond nine months of her RAF exit date.
But after her friend, ex RAF pal Tina Bessell, started a petition to change the "archaic" rule it was announced on Tuesday night (September 25) that Samantha's children will now receive her pension until they are 21.
In an emotional post Samantha revealed she was crying tears of happiness when she learnt of the decision.
Samantha said: "I have just been called by Johnny Mercer MP and Tobias Elwood MP, Parliamentary Under Secretary of State and Minister for Defence People and Veterans, who passed on the following message from the Secretary of State for Defence:
Defence Secretary Gavin Williamson said: "I was deeply saddened to hear of these tragic circumstances. Since learning about this case I have instructed the Department to reverse this decision.
"I hope that this gives Sammi, her son and daughter the peace of mind that they deserve, knowing they have financial security for the future. They remain in our thoughts."
Samantha added: "Whilst I wish there was another way, and that this unnecessary, I am overjoyed that a children's pension will be made for both Grace and Rory until the age of 21 or they complete full time education.
"Floods of relief, and joy are mixed with sadness that this is even necessary and I am determined that other single people do not have the same treatment as I have had to endure."
In a special message to her supporters Samantha said: "Don't forget to live your lives fully and look after each other – and I am so grateful that you all have looked after me and will continue to do so for Grace and Rory when I'm gone."