October 23, 2018 3.25 pm
This story is over 60 months old
Bourne 'Bob' graffiti vandal named
"This case shows we will find you"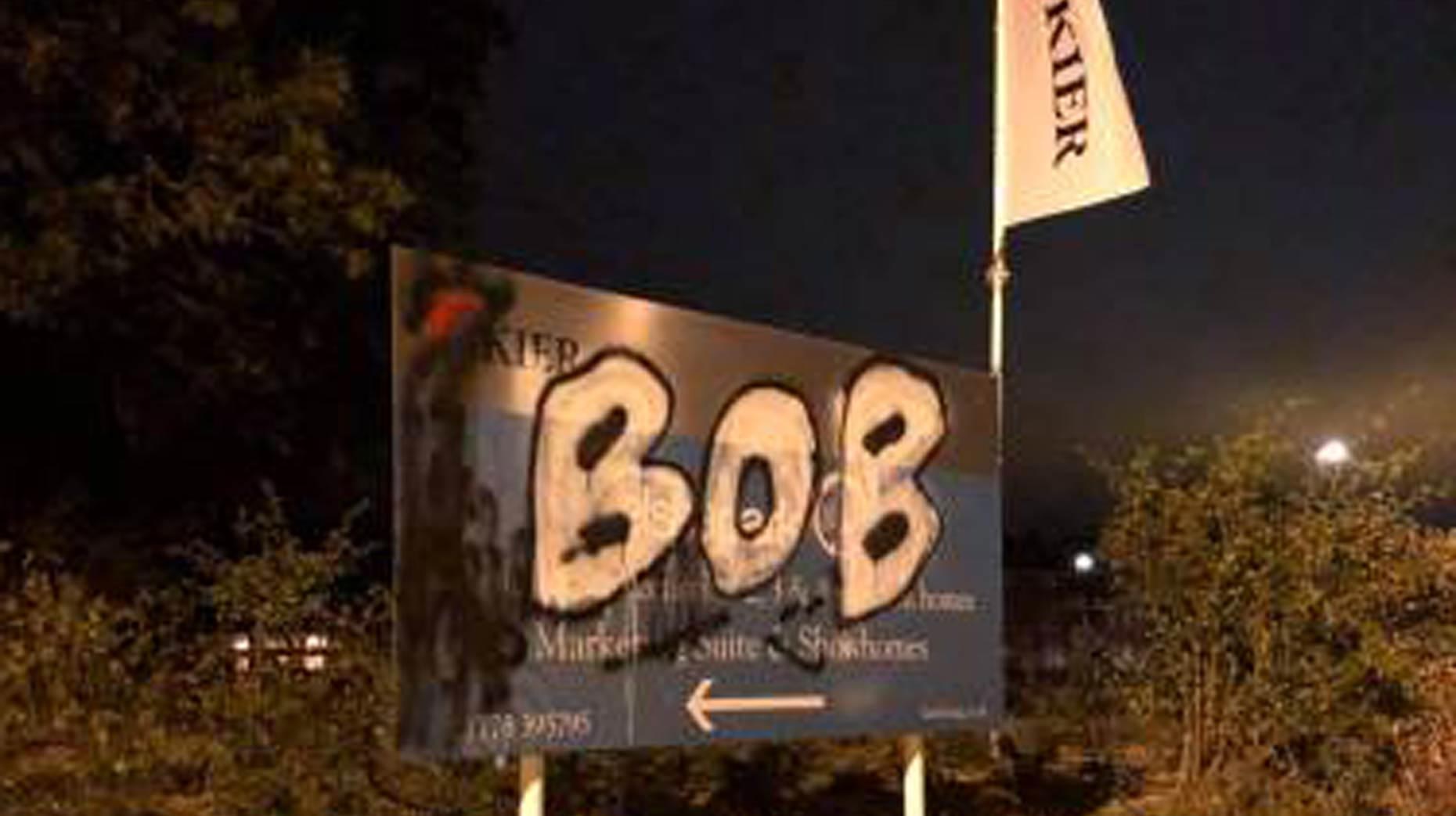 A 20-year-old man is on conditional bail on suspicion of criminal damage after businesses, a cemetery and walls were vandalised by the word 'Bob' in Bourne.
Jamie Wyer from Bourne has been named as the vandal responsible.
As previously reported, he was arrested before being charged with five offences and bailed with conditions to court last weekend.
He has since appeared at court in Lincoln and is on conditional bail until November 21 for criminal damages, when he will appear at Lincoln Magistrates Court for offences including damage to road signs and a gravestone.
The conditions of his bail are for him to be on a 6pm-6am curfew and not to be in possession of any item that could cause damage.
Grave stones and a shelter were defaced at a cemetery in the Southern area of Bourne and the graffiti also appeared in other areas of the Lincolnshire market town and a workman's van was also vandalised.
One poster in the Facebook group Bourne Rural Lincs, Lincolnshire (Group) said "Headstart nursery, Jewsons & a car along Great Northern Gardens can be added to the list of properties these morons are defacing."
Neighbourhood Policing Inspector for Stamford, Bourne and The Deepings Ian Martin told Lincolnshire Reporter: "These offences have impacted on the community of Bourne and are totally unacceptable. People work hard to keep a nice area, and to have it damaged is deplorable.
"After receiving information about these offences, the local officers have worked hard to identify the person responsible through witnesses and CCTV. Thank you to the community for coming forward.
"It comes as a warning – if you've seen the graffiti and think it looks good, or are thinking about committing offences in the area then quite simply don't. This case shows we will find you."