October 15, 2018 1.53 pm
This story is over 61 months old
Group sleeps on street to support homeless
Thousands were raised to support a local charity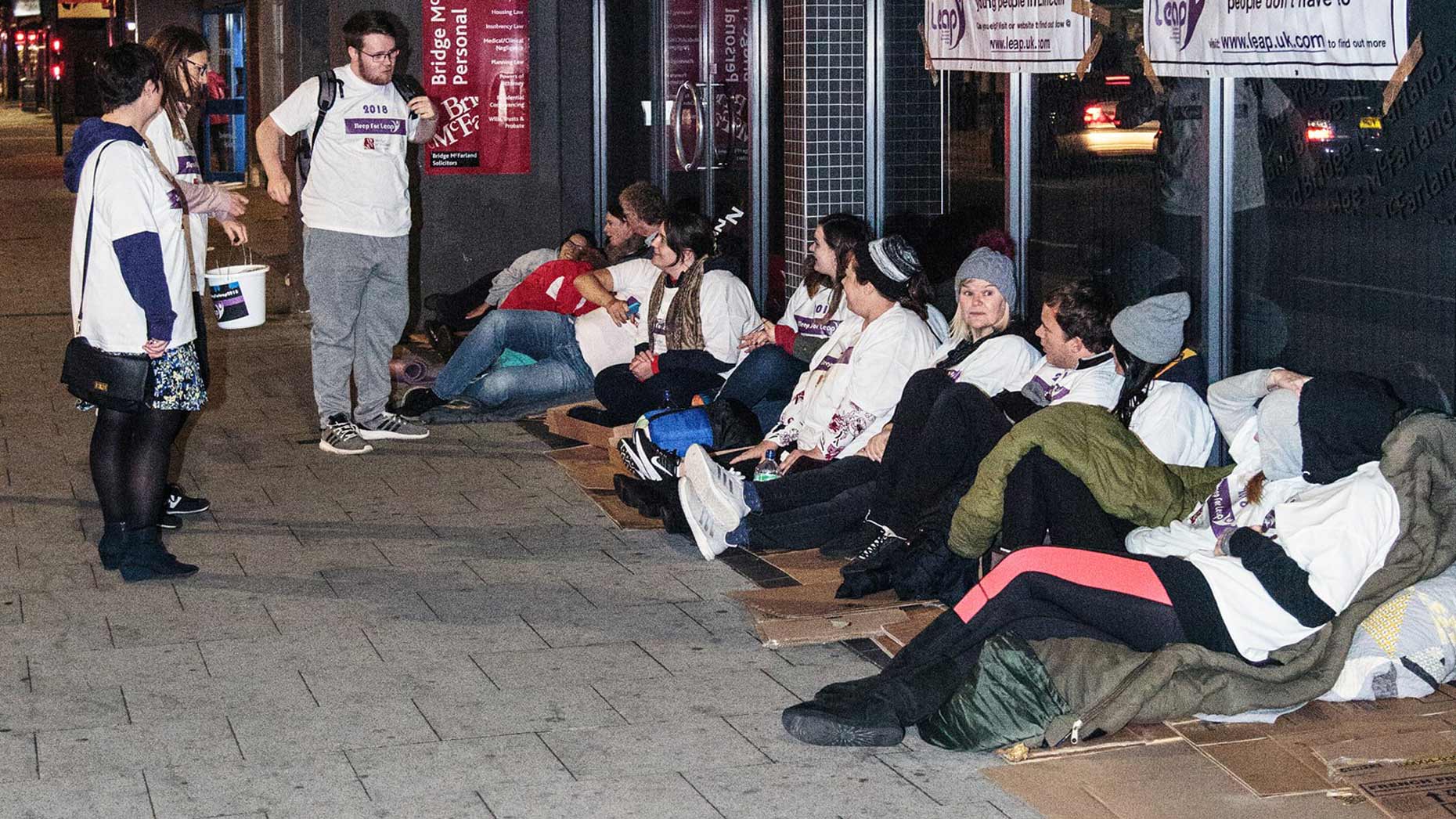 Volunteers and staff from a Lincoln law firm slept on the streets in Lincoln to support young homeless people in the city.
There were 14 people who took part in the night, which saw them out on the streets from 7pm to 7am on Friday, October 12 outside the Bridge McFarland offices on High Street
The team from the solicitors were joined by staff from the LEAP charity and Lincoln city councillor Helena Mair.
Around £2,000 was raised from the night for LEAP, a Lincoln-based charity which provides a bed and support for young people across the county.
It was the second year that volunteers took part in the challenge, with five more people getting involved this time around.
"We were really lucky with the weather it wasn't too cold and we only had a brief bit of drizzle," said volunteer Rosalia O'Reilly.
"It was a bit nerve wracking. Even in a large group we did experience some mild intimidation and witness some unsavoury behaviour over the course of the night.
"I can't begin to imagine how frightening it would be to do that without support."
Those who stopped by included RAF Red Arrows staff, police officers and several people who brought refreshments after hearing about the group's good cause.
Adele Collis, practice manager at Bridge McFarland, said: "We would like to thank everyone who took part in this challenge.
"We have raised funds for what is a wonderful cause. It was a very long cold night but knowing we were raising money to keep young people in safety made it worthwhile."
If you would like to donate some money to the cause, then visit the fundraising page here.