October 22, 2018 9.56 am
This story is over 38 months old
Lincoln veteran wins double gold at Invictus Games
Victory for Lincoln's Debbie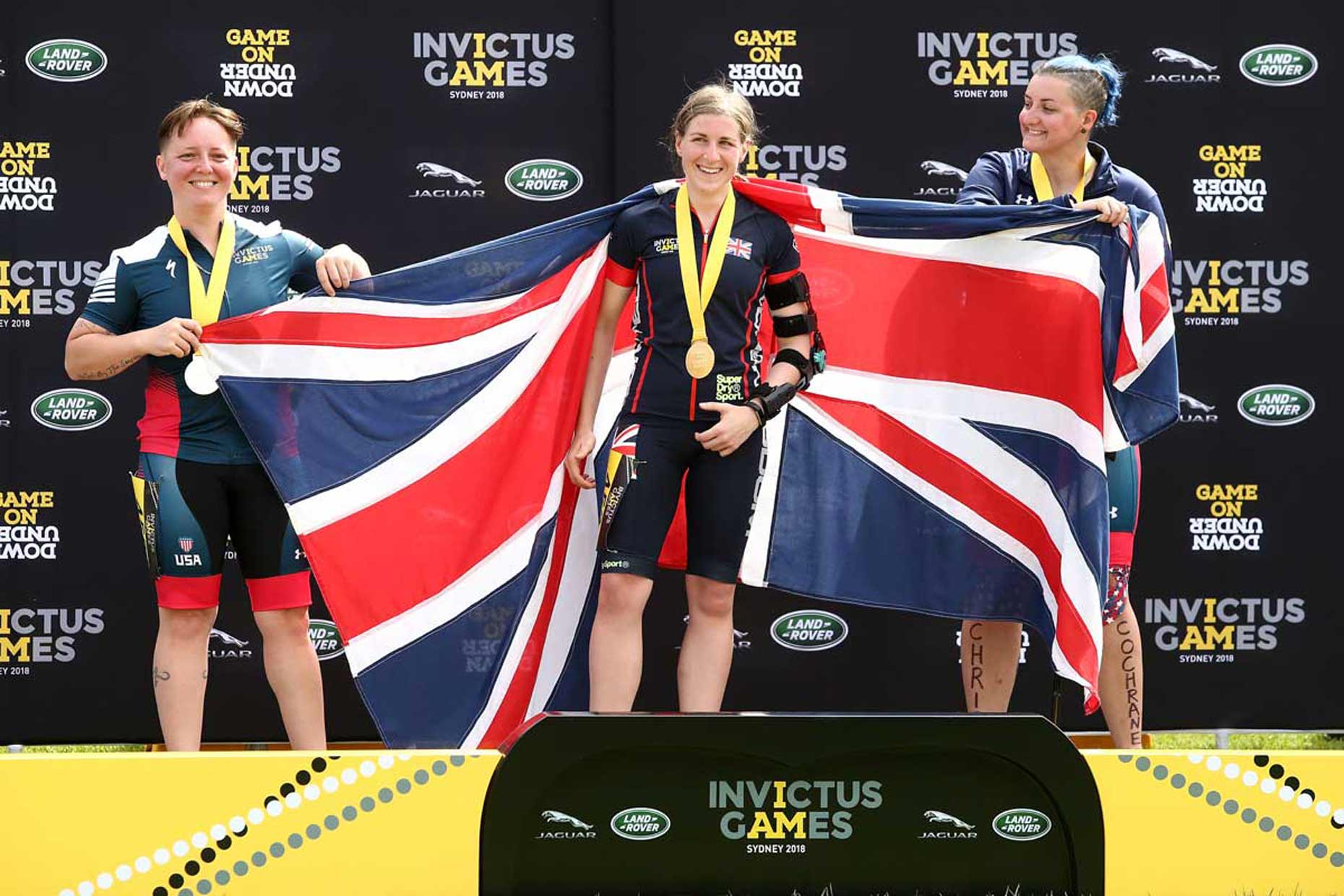 A Lincoln woman has won two gold medals at the Invictus Games in Sydney for both the Women's Recumbent Bike IRECB1 Criterium and the Women's Recumbent IRECB1 Bike Time Trial in the cycling event on Sunday 21.
As previously reported, Debbie O'Connell, 30, served as a gunner in the Royal Artillery and was discharged from the army in 2017 after a bad fall from a horse damaged her shoulder and paralysed part of her arm.
O'Connell won both medals on her first day of competing on the 2.4km cycling circuit and is set to take part in both cycling and athletic events.
The Invictus Games, which are currently being held in Sydney, Australia from October 20 – 27, is an event founded by Prince Harry for wounded, injured or sick armed forces personnel from across the globe to compete in various sporting events.
Overall, Team UK won 11 medals in the cycling event with five gold medals, two silver and three bronze. The sailing event also took place on Sunday, however Team UK were unable to win any medals despite their best efforts.
"It's everything I thought it would be and more," said O'Connell after winning her medal.
"It's a very competitive but healthy and friendly between all the nations. The excitement and adrenalin kept me going. The course was fast – very fast – with a few cheeky little hills in there to catch you out.
"But it was really enjoyable, and the crowds are amazing. They seemed to pick out the hard points on the course and stood exactly where you needed them."