October 1, 2018 2.15 pm
This story is over 61 months old
PCSOs given new traffic policing powers
PCSOs have been given new traffic policing powers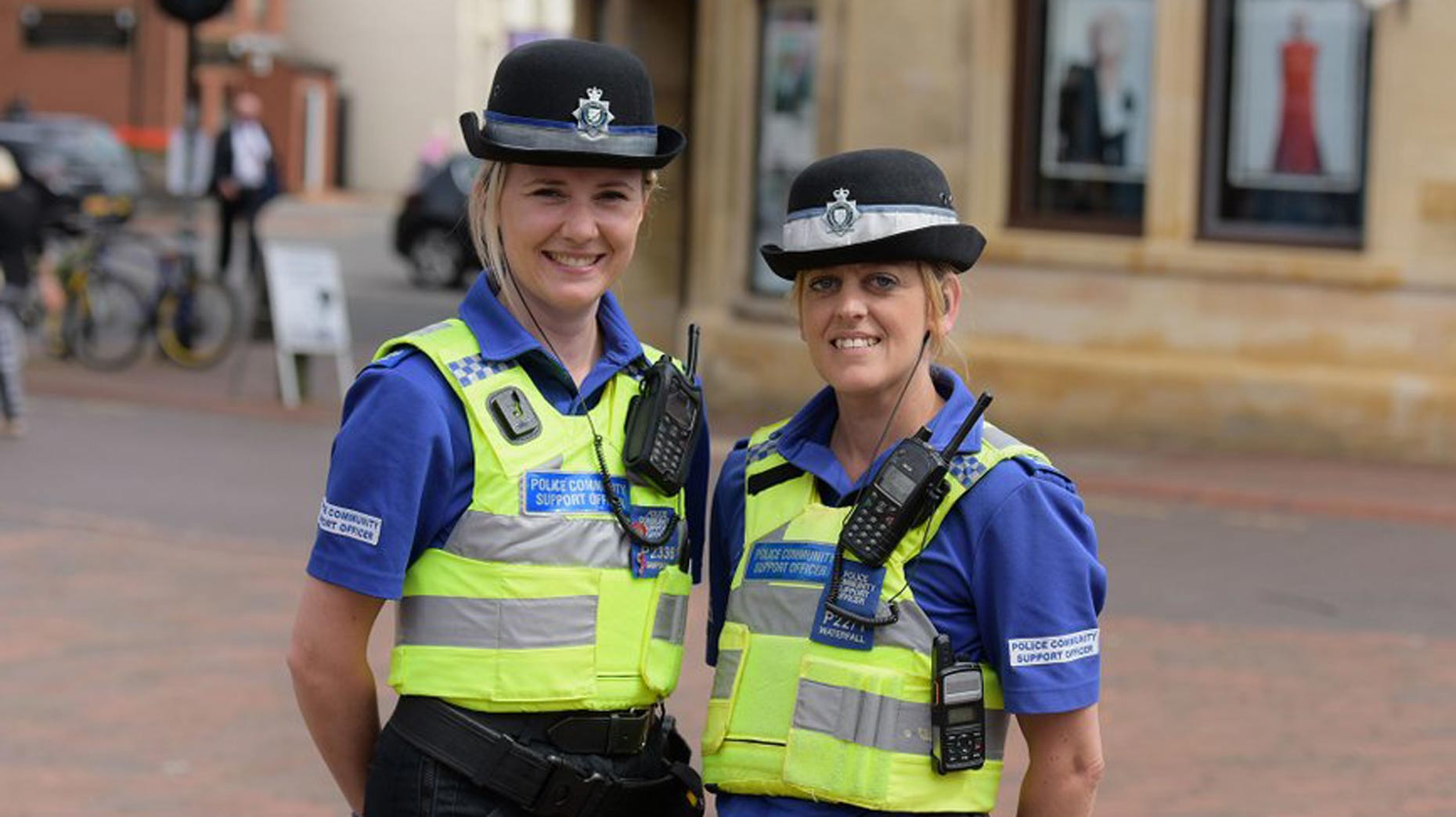 PCSOs in Lincolnshire have been given extra powers to enforce action on traffic offences like speeding and using a phone while driving.
The additional powers will see Lincolnshire's 118 PCSOs issuing offence reports, stopping vehicles (on foot rather than from a police car), carrying out checks and seizing vehicles with no insurance.
It follows a national review, with powers set by local chief constables to change the responsibilities of PCSOs above the 20 standard powers they automatically hold.
Chief Constable Bill Skelly said: "I have decided to designate additional powers to our PCSOs which focus on traffic issues and relate directly to the 'Fatal Four' initiative and our commitment to tackling serious and fatal collisions on our road.
"I'm keen that those existing relationships and ways of policing don't disappear but shift more towards dealing with traffic-related issues. I am hopeful that a balance can be struck between carrying on with established responsibilities and also incorporating these new powers into the role of the PCSO."
Police and Crime Commissioner Marc Jones added: "Traffic offences are of great concern for many of our residents and, in addition to the new team launched earlier this year, PCSOs can play a vital role in keeping our roads and people safe.
"We must ensure we use the resources we have as effectively and efficiently as possible and this is another positive step in delivering on that goal."
PCSOs will also be trained in and given the ability to record statements around certain issues, such as shop theft.
There will be no additional cost to the force.
The additional powers will authorise the issue of traffic offence reports for:
Section 14 Road Traffic Act 1988 – Seatbelt for adults
Section 15 Road Traffic Act 1988 – Seatbelt for children
Section 16 Road Traffic Act 1988 – Motorcycles – no protective headgear
Section 47 Road Traffic Act 1988 – No MOT
Section 89 Road Traffic Regulations Act 1984 – Speeding in a motor vehicle
Regulation 103 Roads Vehicles (construction and use) Regulations 1986 – Unnecessary Obstruction of the highway
Regulation 110 Roads Vehicles (construction and use) Regulations 1986 – Use of mobile phones when in control of a vehicle
Powers to support the issuing of traffic offence reports. These are:
Section 163 Road Traffic Act 1988 – Power to stop motor vehicles (on foot)
Section 164 Road Traffic Act 1988 – Require the production of a driving licence
Section 165 Road Traffic Act 1988 – Require the production of valid insurance and test certificate
Section 165A Road Traffic Act 1988 – Power to seize a motor vehicle with no insurance
Section 87 Road Traffic Act 1988 – Report for the offence of driving otherwise than in accordance with a licence