Pride goers demand People's Vote
The campaign day was an "overwhelming success".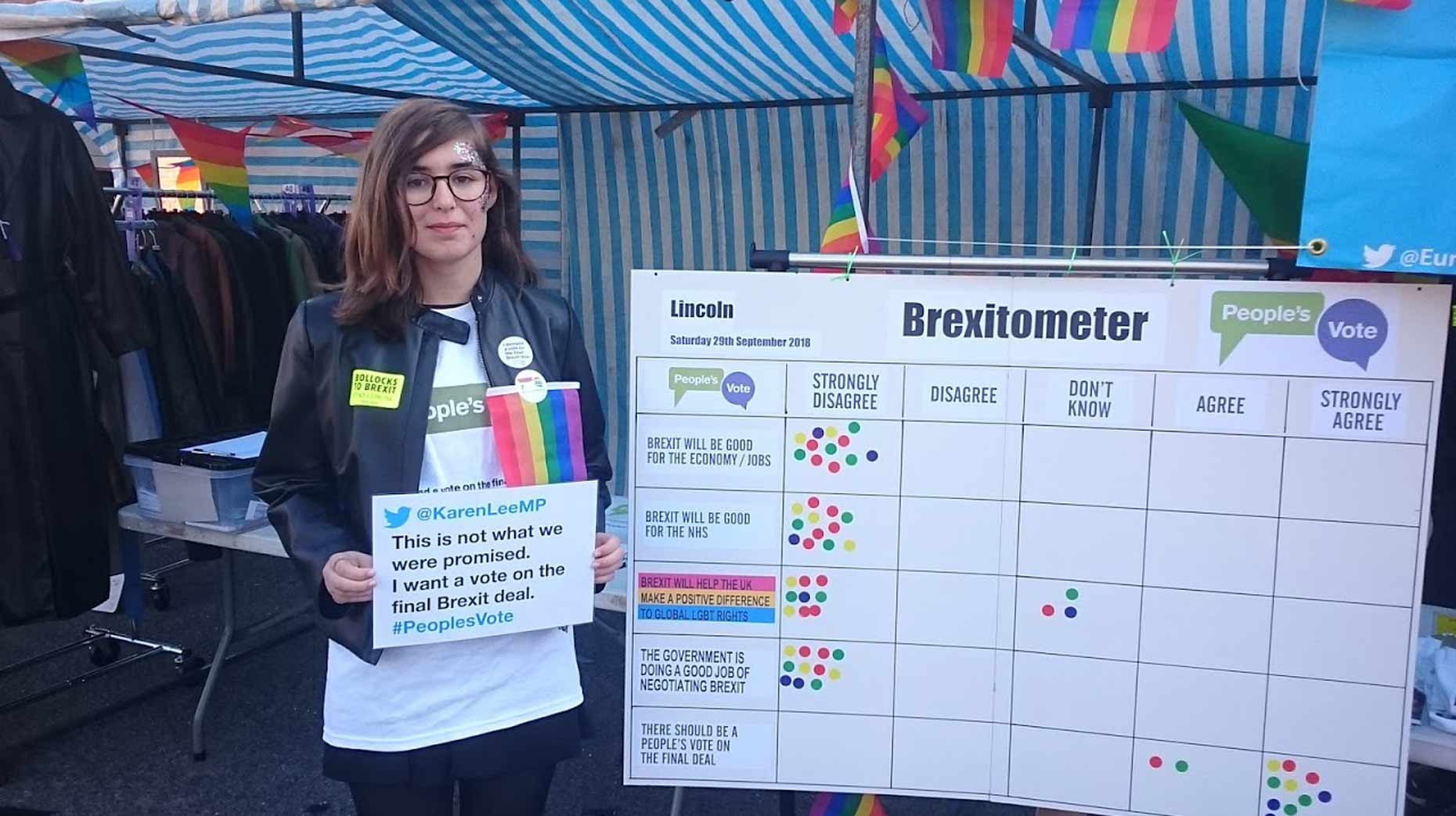 Activists and supporters from the People's Vote campaign attended Lincoln Pride to demand a say on the final Brexit deal.
Campaigners were out in force on Saturday, September 29 as part of a National Day of Action and attended Pride, as well as taking to towns across the rest of the UK to collect samples from the streets.
Over 100 local groups, including thousands of activists and supports, took part in events and they delivered one million leaflets and ran street stalls across the UK.
Of those who took part at the Lincoln Pride event, there was a strong backing for a vote on the final deal. And many disagreed statements that Brexit will have a positive impact.
The People's Vote National Day of Action followed on from the hugely successful People's Vote Summer of Action, which saw mass rallies take place in Bristol, Edinburgh, Newcastle, Cambridge and Cardiff.
There will also be a People's Vote March for the Future in London later this month on October 20th, which is expected to be the biggest Brexit-related march so far.
Chair of Lincolnshire European Movement John Bland said: "Our campaign day at Lincoln Pride was an overwhelming success.
"We had many people of all ages queuing up to sign the petition for a vote on the final Brexit deal, with young people especially expressing concern about the Brexit process and what it means for their futures; something that politicians in Lincolnshire and beyond should take heed of.
"Our Brexitometer was so popular we had to go and get some more stickers. The support for a People's Vote was overwhelming.
"There does seem to be a momentum growing in support of a People's Vote and we are working to take our Brexitometer to more Lincolnshire towns in the weeks ahead to see whether the views expressed in Lincoln, Grantham and Stamford are repeated elsewhere."
A coach is being organised from Lincoln to take supporters to the March in London to take part in the People's Vote for the Future. Tickets can be purchased here for £19.50.