Lincoln man builds cafe to help military veterans
It will be a space to open up and have a brew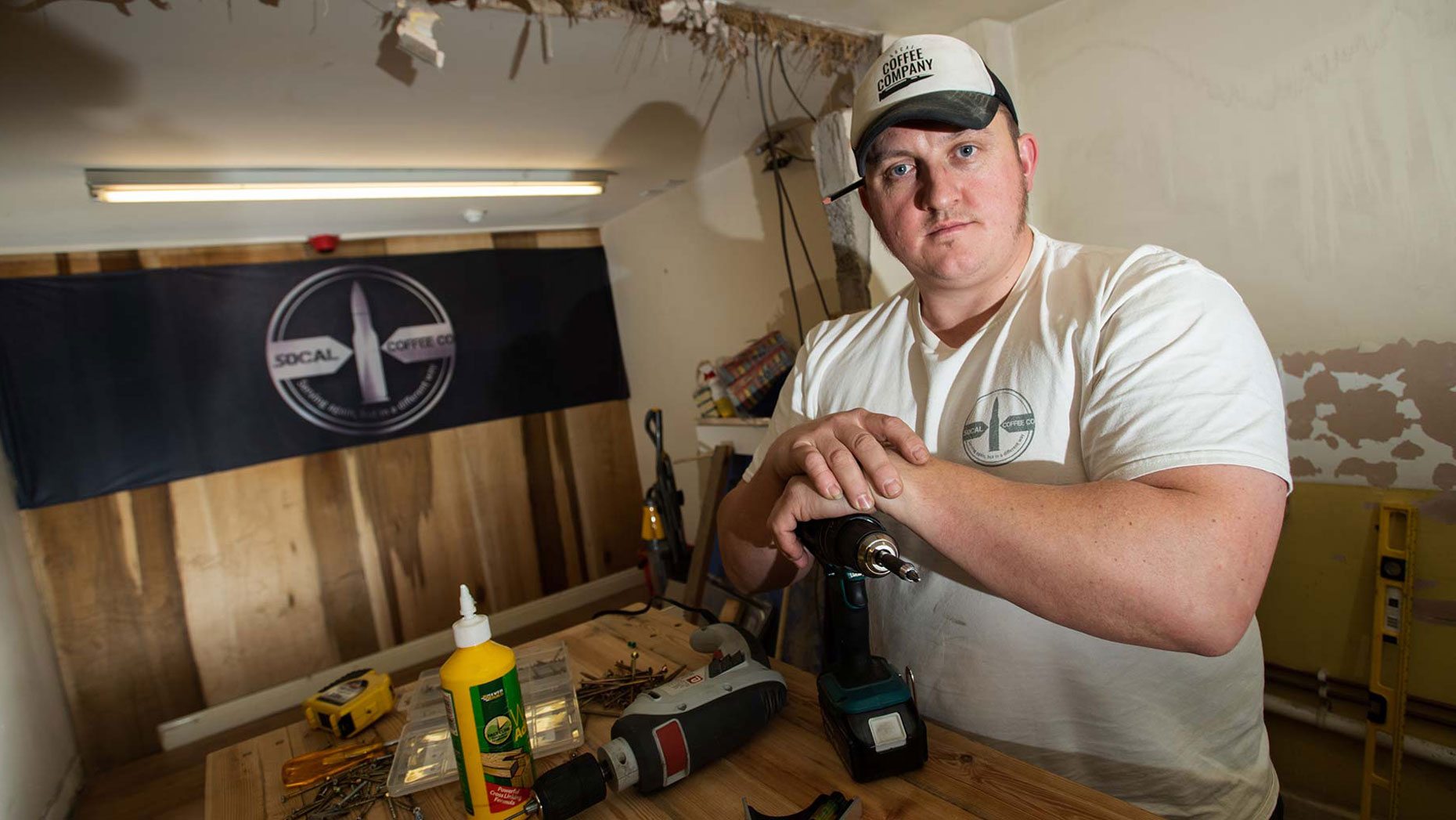 A veteran is building a cafe in Saxilby after making it his "personal mission" to help others get to grips with their experiences in the military.
Rob Dennison has been spending night and day building the 50 Cal Cafe to create a community hub for other veterans.
The cafe will be a space to open up and have a brew, serving up coffee, tea, hot chocolate and sandwiches.
It will also be a signposting service to offer coaching and counselling to those who need it most.
Rob believes that there isn't enough support coming from official bodies for people coming out of the military, so took it upon himself to help.
He told The Lincolnite: "I was in the military for quite some time but when I left the transition was quite poor to normal life.
"I've made it my mission to help others in the same situation. I think women have been getting it right for years by talking over a coffee.
"But men haven't been doing it enough. I want this to be an area where everyone feels welcome and can get a cuddle if they'd like one.
"Lincoln and Lincolnshire has strong links to the military so it needs a space where everyone is welcome."
Rob has set up a page a fundraising website and has already raised £345 out of his £1000 goal.
He wants to get the cafe fully finished by December 15 and has been working with volunteers to get it ready in time.
When the 50 Cal Cafe is ready to open, Rob is planning to employ other veterans.