November 29, 2018 11.01 am
This story is over 60 months old
New stroke ward opens in Boston
To help speed up the flow of patients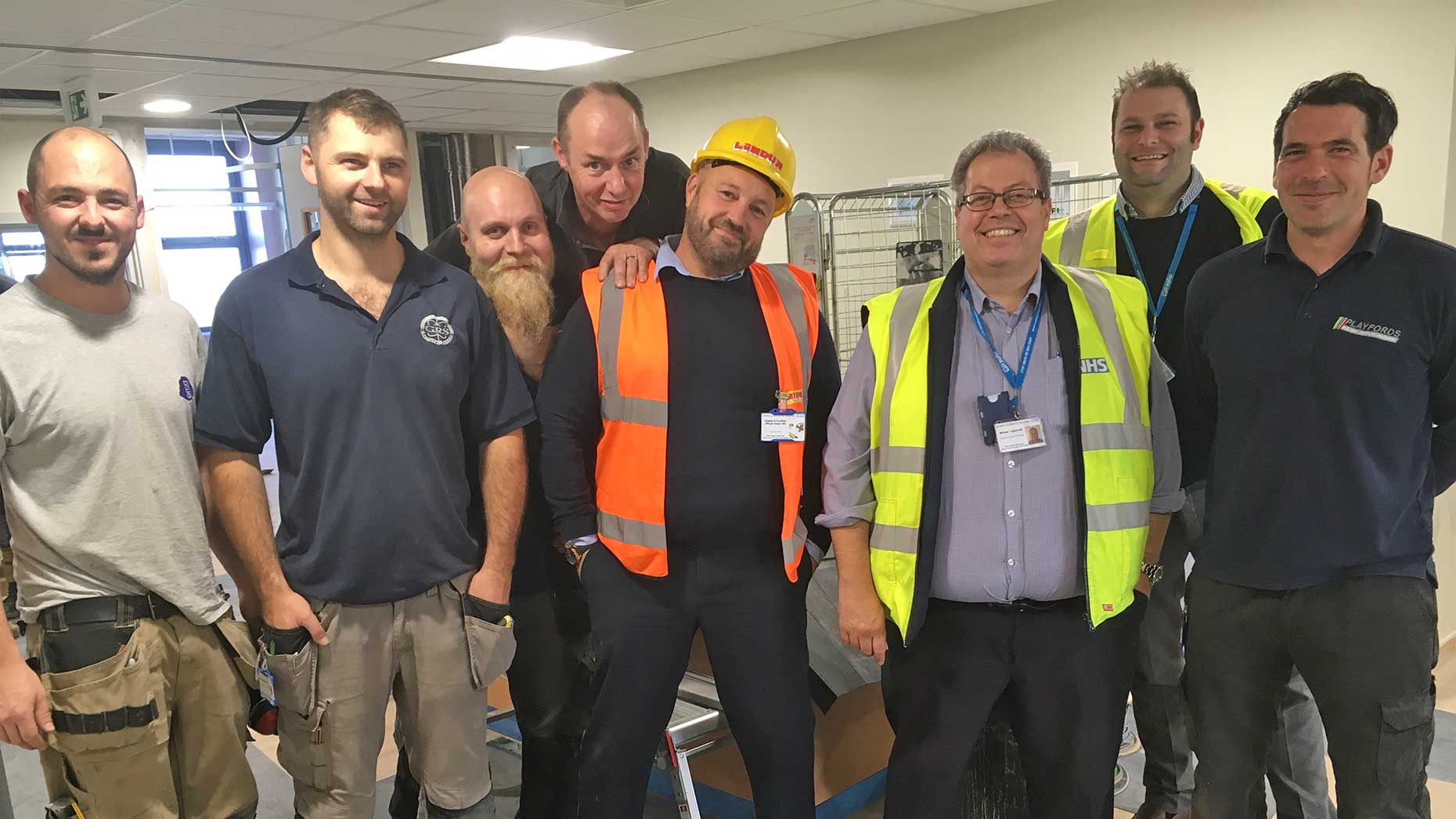 A new stroke ward has opened at Boston Pilgrim Hospital to help speed up patient flow and ease pressures on the A&E department.
It is part of United Lincolnshire Hospital NHS Trust's (ULHT) £1.8million reconfiguration of emergency care and ambulatory services at Pilgrim.
The unit has moved down a floor to Ward 8B on the eighth level of the Sibsey Road main hospital tower block after major refurbishment by Lindum. It opened on November 20.
The new ward will house Pilgrim's specialist stroke team. The ward offers patients 24 beds, with a bespoke thrombolysis room and rehabilitation gym, along with a suite of brand new computers.
It will also create more opportunities for different staff specialities including more consultant physicians, nurses and occupational therapy and pharmacy posts.
Work to transform the ward would usually take around 22 weeks, but was completed by Lindum in just 14 to allow the service to be up and running as soon as possible.
What changed
Creating a new integrated assessment centre (IAC) on the ground floor to house the currently ambulatory emergency care (AEC) and surgical admission units (SAU).
The new named 12-bed orthopaedic (Nye) Bevan ward, which will also include a trauma assessment unit.
The third floor has become a new 48-bed acute medical short stay unit (AMSS) for a maximum stay of 72 hours.
The fifth floor houses a new 54-bed integrated surgical unit for general, vascular and urology surgery.
The new stroke unit is on the eighth floor, with the orthopaedic trauma ward settling up on the ninth floor as the final phase of the project.
Contracts Manager Shaun Cass said: "It has new walls, floors, doors and ceilings and also has new ventilation, sanitary ware and mechanical and electrical installations.
"A project such as this – on a live hospital site – involves constant communication with the client and it is vital that we keep them informed of the work we are doing and how we are doing it. Any interruption to services, such as cutting off the power, can become a life or death situation if you don't have proper communication."