Restaurant 'bans' phones to help families reconnect
Survey says kids want more family time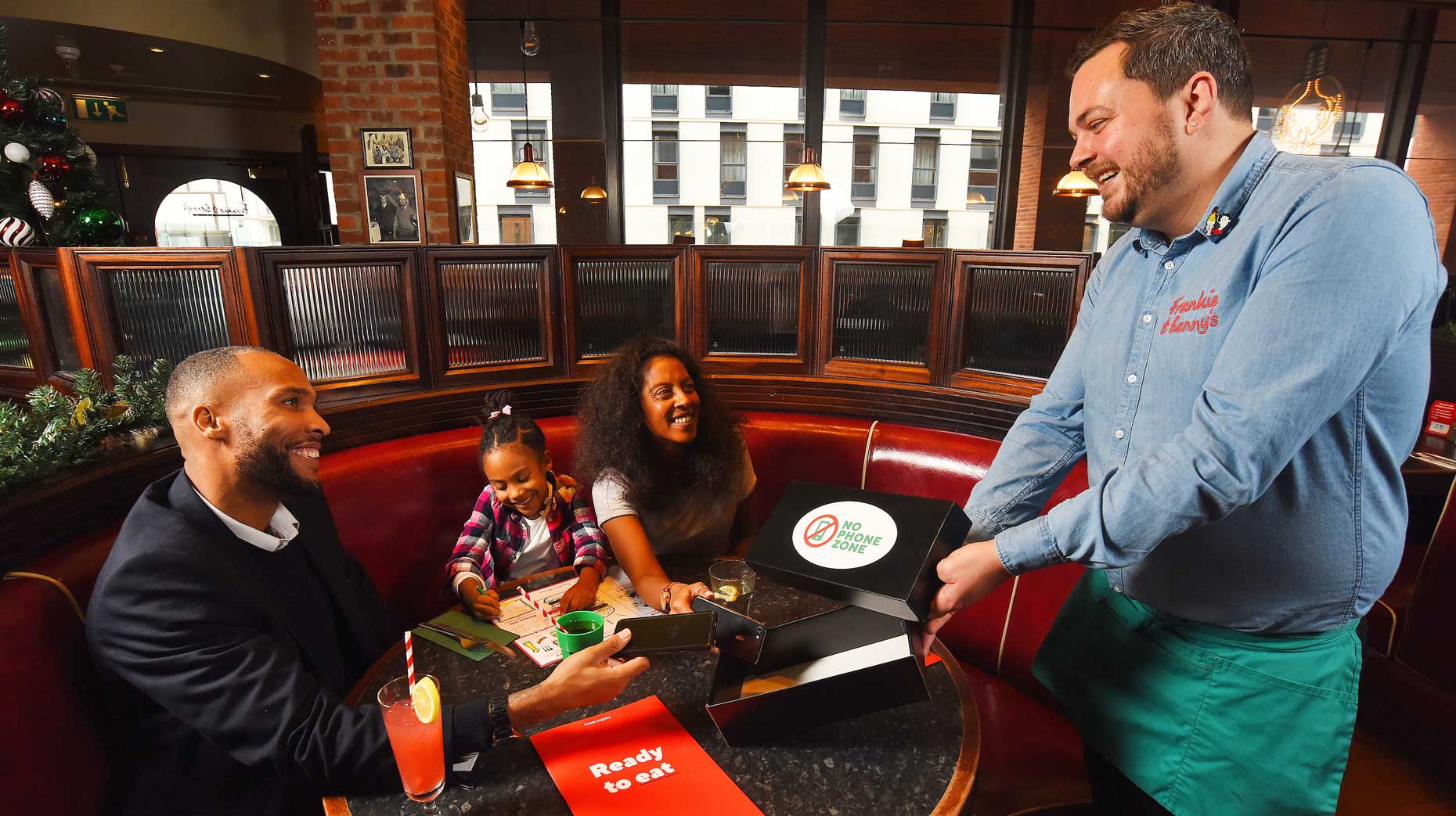 Are families spending enough quality time together at the table, or is their attention taken up by their mobile phones?
Italian American restaurant  chain Frankie & Benny's has launched a campaign to encourage more meal time interaction in over 250 locations in the UK, including in Lincoln, Spalding and Scunthorpe.
The 'No Phone Zone' campaign launched on Thursday, November 29, in a bid to get the nation to embrace family time more.
Customers heading to the Lincoln restaurant off the A46, from this date until December 7, will be given the opportunity to hand their phones over at meal time.
Devices will be stored in designated 'No Phone Zone' boxes at the dinner table and there is an extra incentive to take part.
The restaurant is offering 'kids eat for free' for those willing to put family time before screen time.
A survey commissioned by Frankie & Benny's revealed that 72% of British children wished their parents would spend less time on their phone and more time talking to them.
Researchers polled the nation's youngsters and according to the data 70% of them said they would like to confiscate their parent's phones given half the chance.
According to the research of 1500 parents and children, 56% said they didn't think their parents really listened to them and would like to have more conversations with them.
More than 15% even said their phone "addiction" made them feel like their mum and dad prefer going on their phone rather than talking to them.
According to the study the main time mobiles get in the way is during dinner time when 46% of kids would like to take the device away, followed by family movie or TV time (29%) and holidays (24%).
Parents are also concerned admitting, that on average they spend 106 minutes every single day checking their handset, which adds up to 644 hours or 26 days every year.
A spokesperson for Frankie & Benny's said: "We want family to come first when you step into a Frankie & Benny's – and even more so around Christmas.
"We looked at various ways we could encourage people to engage more at the dinner table, and we've found giving families the chance to part with their devices for a mere couple of hours is a great way to bring them closer and embrace family time.
"Especially with the added incentive of the 'kids eat for free' offer at such an expensive time of the year."