November 19, 2018 3.08 pm
This story is over 60 months old
This is why you'll see smoke at Lincoln Cathedral this week
Residents are being advised not to worry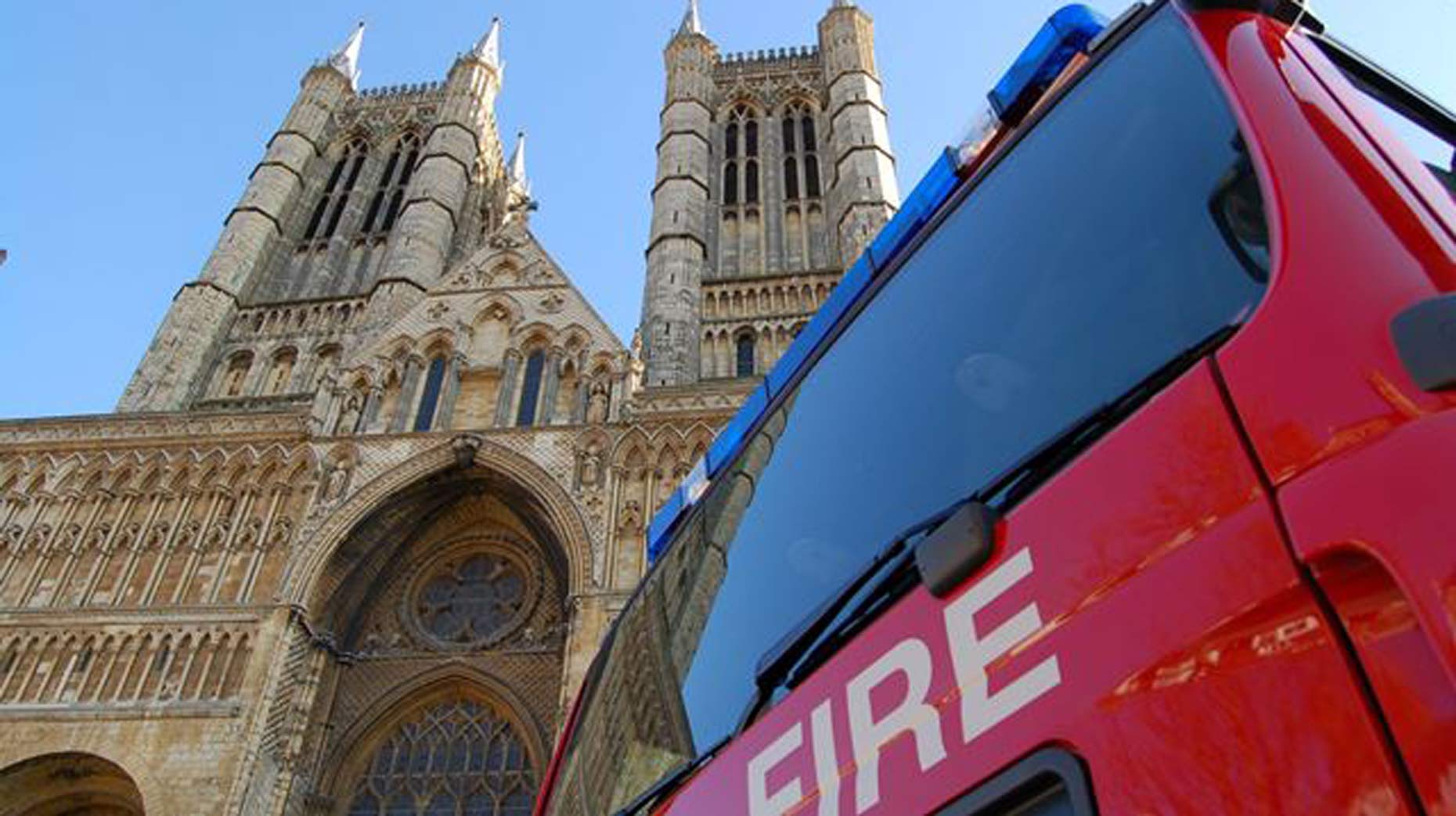 Don't be alarmed if you see smoke coming from Lincoln Cathedral – firefighters are preparing for a lightning strike scenario training exercise.
Firefighters are ready to rush to the staged emergency at the cathedral between 7pm and 9pm on Wednesday, November 21 as part of "Exercise Lightning', which is designed to help them deal with the unique nature of the historic building.
Most of the action will be concentrated inside the building and will work on the possibility of a lightning strike causing a fire in the Cathedral roof space.
Residents in the area are being advised not to be concerned if smoke is seen coming from the building and up to five fire engines and 30 firefighters turning up.
Crew Manager at Lincolnshire Fire & Rescue Richard Pullen said: "A fire at Lincoln Cathedral would create some unique problems for firefighters due to the nature of the building, so it is vital we are aware of these difficulties.
"There are many nooks and crannies and little rooms and areas that the public don't see within the cathedral structure. These will be the areas we are mainly working in for this exercise.
"I have been with Lincolnshire Fire & Rescue for 14 years so I have practiced responding to incidents at the cathedral many times.
"But there are many firefighters and new starters who have not and this exercise will massively help them understand the layout of the building, and the problems a fire here could cause."
The exercise is being held by the services' West Division.