Brayford crossing closed to all for over six weeks
The closure will begin next month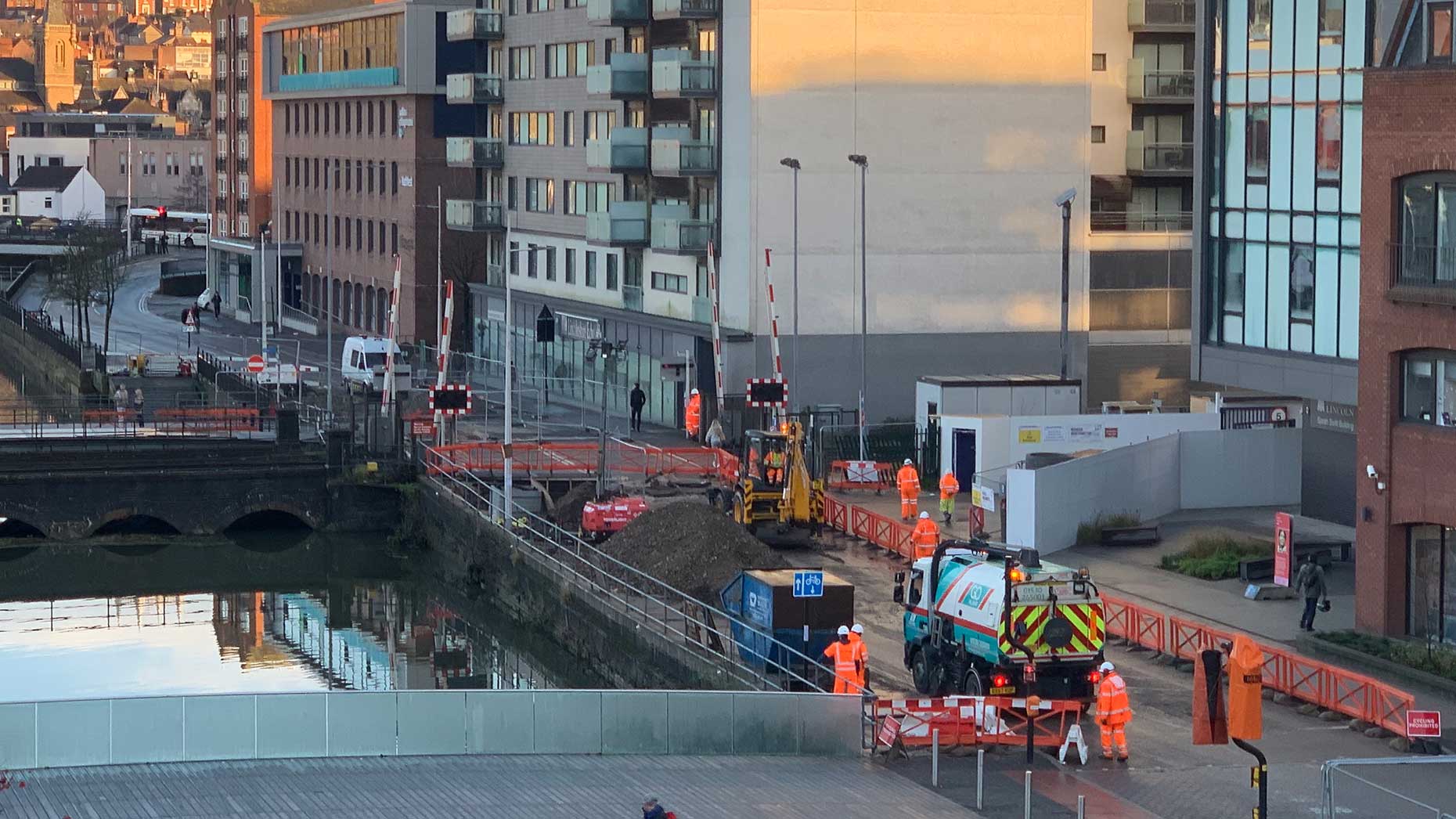 The Brayford Wharf East level crossing will close for over six weeks from next month as the project to install a new footbridge continues.
As previously reported, Brayford roads closed to drivers on October 29 as work finally began on the new footbridge over the level crossing.
Road closures are due to be in place for around six months until May 6.
Network Rail is now advising pedestrians and cyclists that Brayford Wharf East level crossing will temporarily close to them from January 2 and February 18, 2019.
The closure is necessary to allow piling and work on the barriers and road traffic lights to take place safely.
During the closure pedestrians and cyclists are advised to use the level crossing at High Street or the footbridge in the University.
The project will see a stepped footbridge installed at the crossing, which will provide a new 24/7 route across the railway with improved safety.
It will not include a lift, a decision which proved controversial in the planning stages of the project.
Route Managing Director at Network Rob McIntosh said: "Work on this vital project, which will better connect the city of Lincoln and improve safety at the level crossing, is progressing well.
"We have worked incredibly hard to keep disruption to a minimum, however to allow the next phase of work to be carried out safely, we need to close the crossing to pedestrians and cyclists.
"We'd like to thank users for their patience whilst this work takes place and we look forward to users reaping the benefits once the project completes."