December 13, 2018 2.39 pm
This story is over 59 months old
Charity offers support after ship captain's death
Fr Colum Kelly, pictured, offered support to the crew.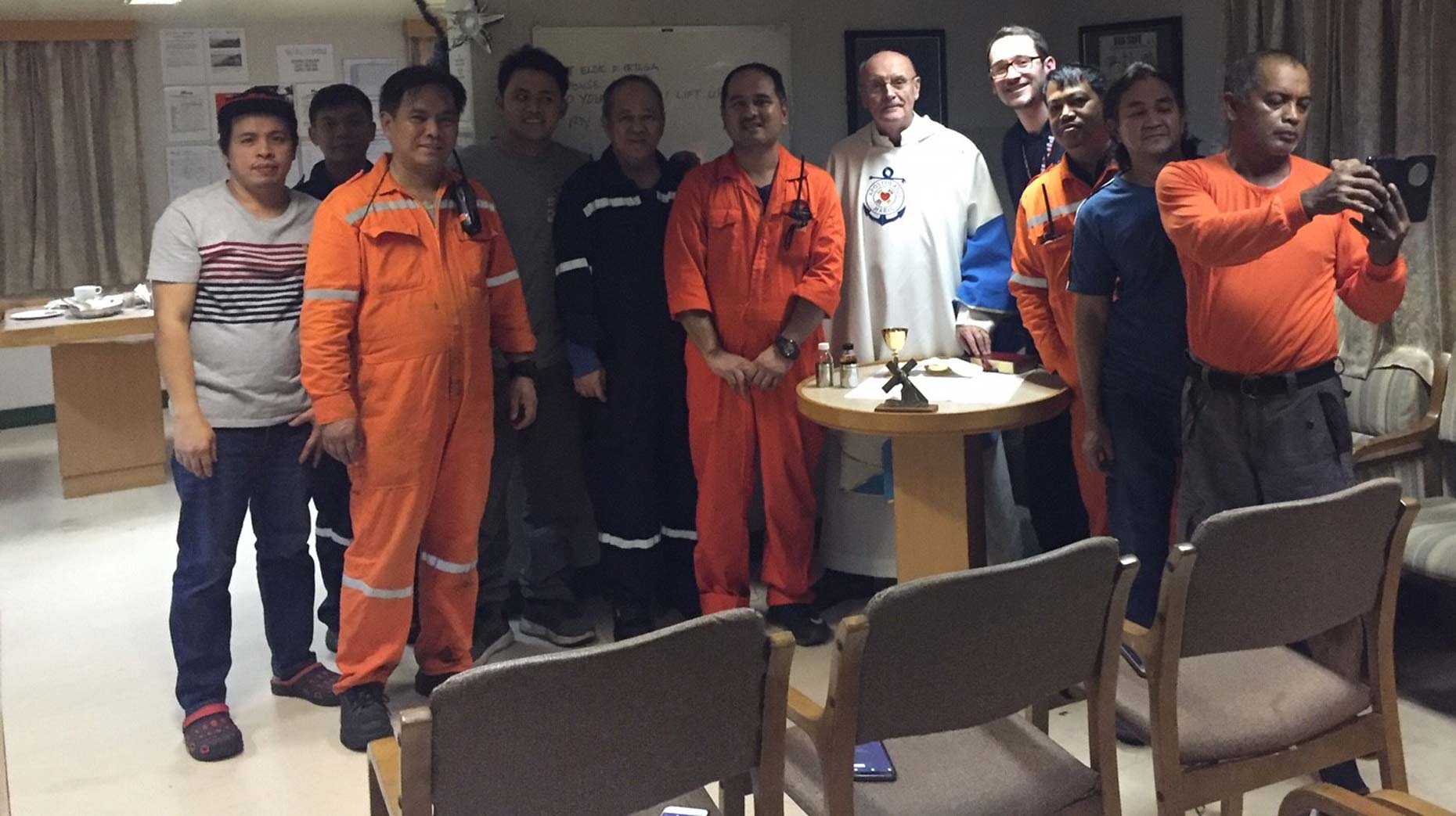 A port chaplain of a seafarers charity spoke out about the "treatment of seafarers even in the midst of tragedy" after a ship's captain died of a heart attack on board.
Seafarers' charity Apostleship of the Sea (AoS) Stella Maris in Immingham responded to the pastoral needs of a bulk carrier crew. The charity helps to offer bereavement care for seafarers.
The Star Nina had been at anchorage near Immingham Port since October 23 when the master suffered a heart attack on board on November 15.
The captain was immediately evacuated from the ship but was pronounced dead by shore paramedics.
When the vessel berthed in port on November 26, AoS port chaplains in Immingham responded to the crew's request for support.
AoS Immingham port chaplain Fr Colum Kelly said a particularly poignant part of his conversation with the crew came when he asked the acting captain why they continued to be kept at anchorage for 111 days after the death.
He said: "The acting captain said that the crew were told this was due to 'berth congestion and priority cargo'.
"Doesn't that say something awful about the treatment of seafarers even in the midst of tragedy? Their need was determined by what they were carrying in the ship's hold."
He added: "We were waiting for them to come in to Immingham so we could help. It was a very sad and difficult time for them. They had been at anchorage for over a month, plus their voyage from Brazil meant they had been at sea for a month and a half.
"Not only did we pray for the deceased captain but also his family and indeed the crew who was deeply traumatised by this sad event. They were so thankful that we could organise Mass for them."
AoS provided bereavement support for crew in eight cases involving deaths at sea in 2018, in ports including Tilbury, Dublin, Durban and Tema.
The charity also provides follow up visits and care to bereaved crew through its global network of over 1,000 chaplains and ship visitors in over 300 ports.