Medieval road discovered in Lincoln Cathedral grounds
More exciting discoveries seem to be on the way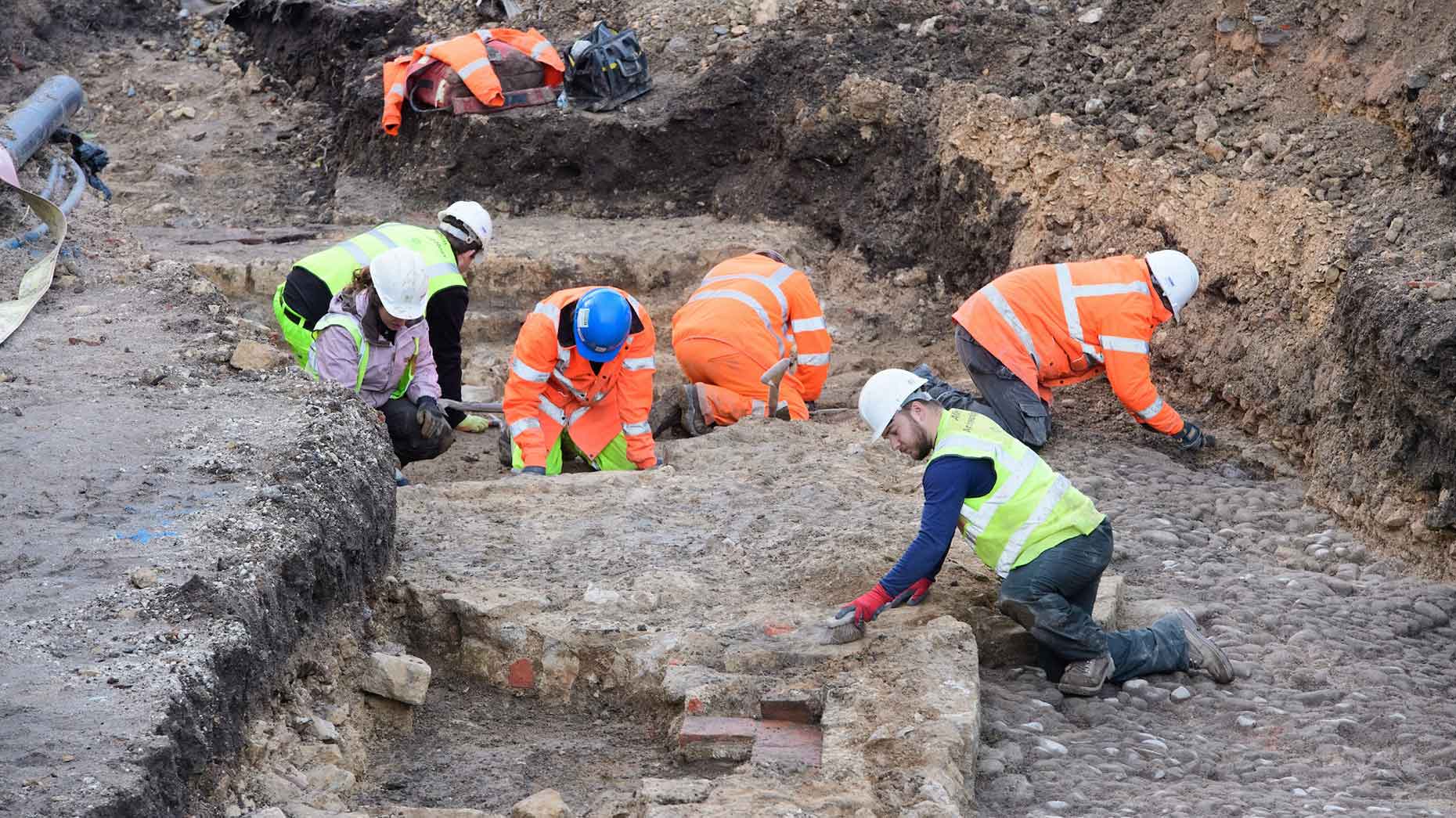 Archaeologists have uncovered a 13th century medieval road in the grounds of Lincoln Cathedral.
The road is estimated to date back to between 1280 and 1290, when the Cathedral's cloister was built.
It is unclear what the purpose of the road was, but expects believe it could have been used to transport building materials for the enclosed garden.
As part of the excavation by Allen Archaeology Ltd, workers also believe they have found a late Saxon grave which could reveal the location of the Saxon minster.
The minster was built before the cathedral, but its location has always remained as a mystery.
Archaeologists are now excavating beneath the medieval road over the next few weeks in the hope of finding further columns or building remains.
Mark Allen, from Allen Archaeology, said: "These findings are just the latest discoveries that have come to light as part of the excavation works that are ongoing at Lincoln Cathedral.
"We have uncovered so much since the project began and to unexpectedly find a medieval road was amazing.
"The possibility that we might be getting closer to confirming the location of Lincoln's Saxon minster is also a very exciting prospect."
Newly unearthed treasures will form part of the exhibitions in the Cathedral's new visitor centre which opens in 2020.