It's beginning to look a lot like… Lincoln Christmas Market
Workers are busy putting the finishing touches to the annual market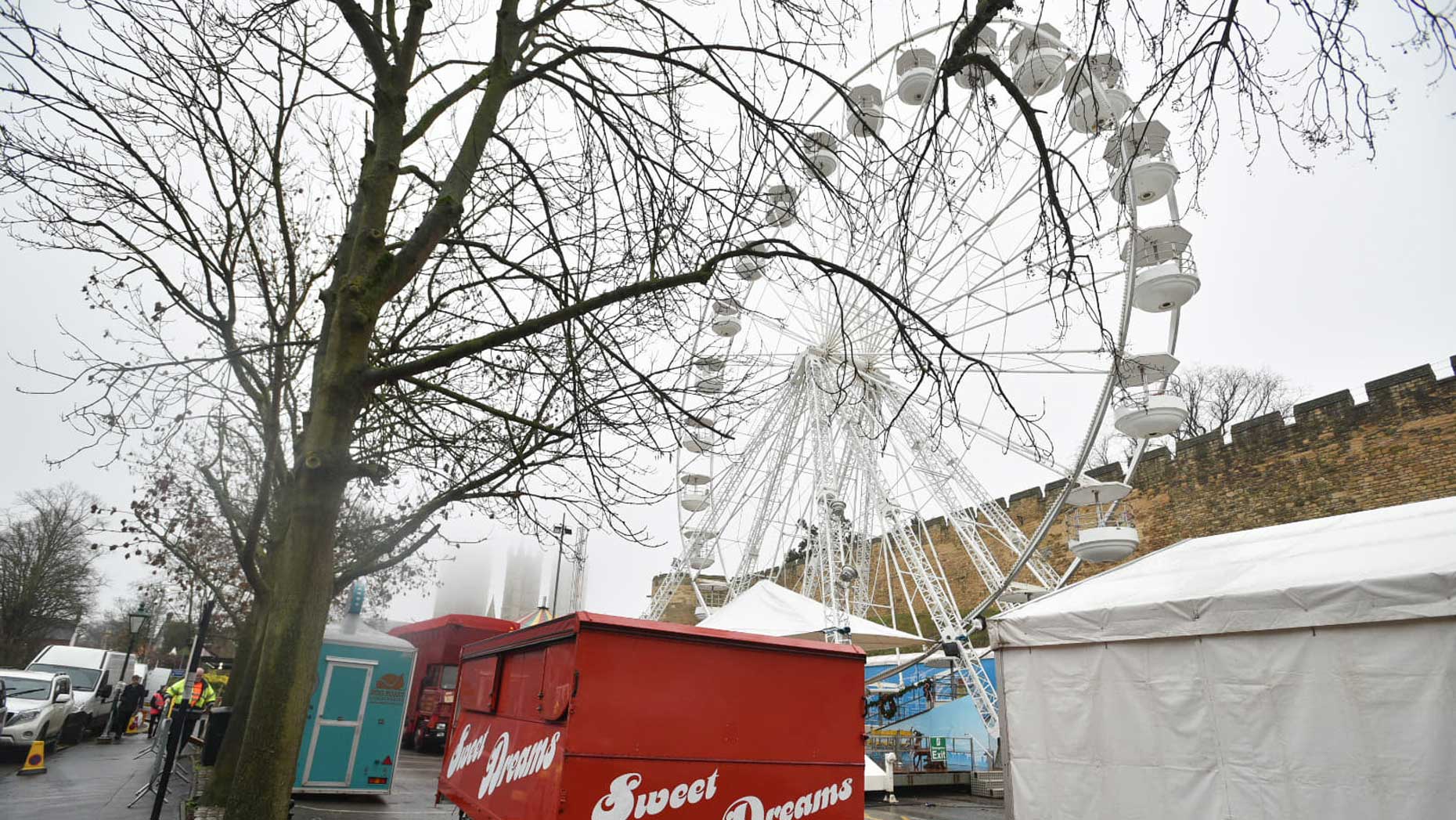 Lincoln is busting with festive spirit. With just one sleep until the annual Christmas market, workers are busy with last minute preparations.
As thousands prepare to flood the city, traders are putting the finishing touches their stalls.
The iconic ferris wheel has been built, festive decorations are being put up and hundreds of stalls are ready for some Christmas goodies.
It all kicks off at Lincoln Castle and the surrounding uphill area at 12 noon on Thursday, December 6 and will run until Sunday, December 9.
Read our full guide to the market, including travel options, security, parking and highlights here.
As well as returning favourites and new stall holders, for the first time a bar area will be at The Lawn for visitors to put their feet up after a day of shopping.
The threat of heavy snow brought last year's market to a premature end but this year's weather is set to much more mild.
For another year, security will be tight at the market with a security camera control room and patrols by armed police.
Hundreds of stewards and several dozen police officers and support staff will behind the scenes to make the event possible.
Vehicle restrictions have been stepped up this year, with no access for residents or visitors within the inner ring.
A free park and ride service will be in operation from the Lincolnshire Showground.