January 4, 2019 2.02 pm
This story is over 58 months old
Artists get knitting for the homeless
The art ninjas put their creations around town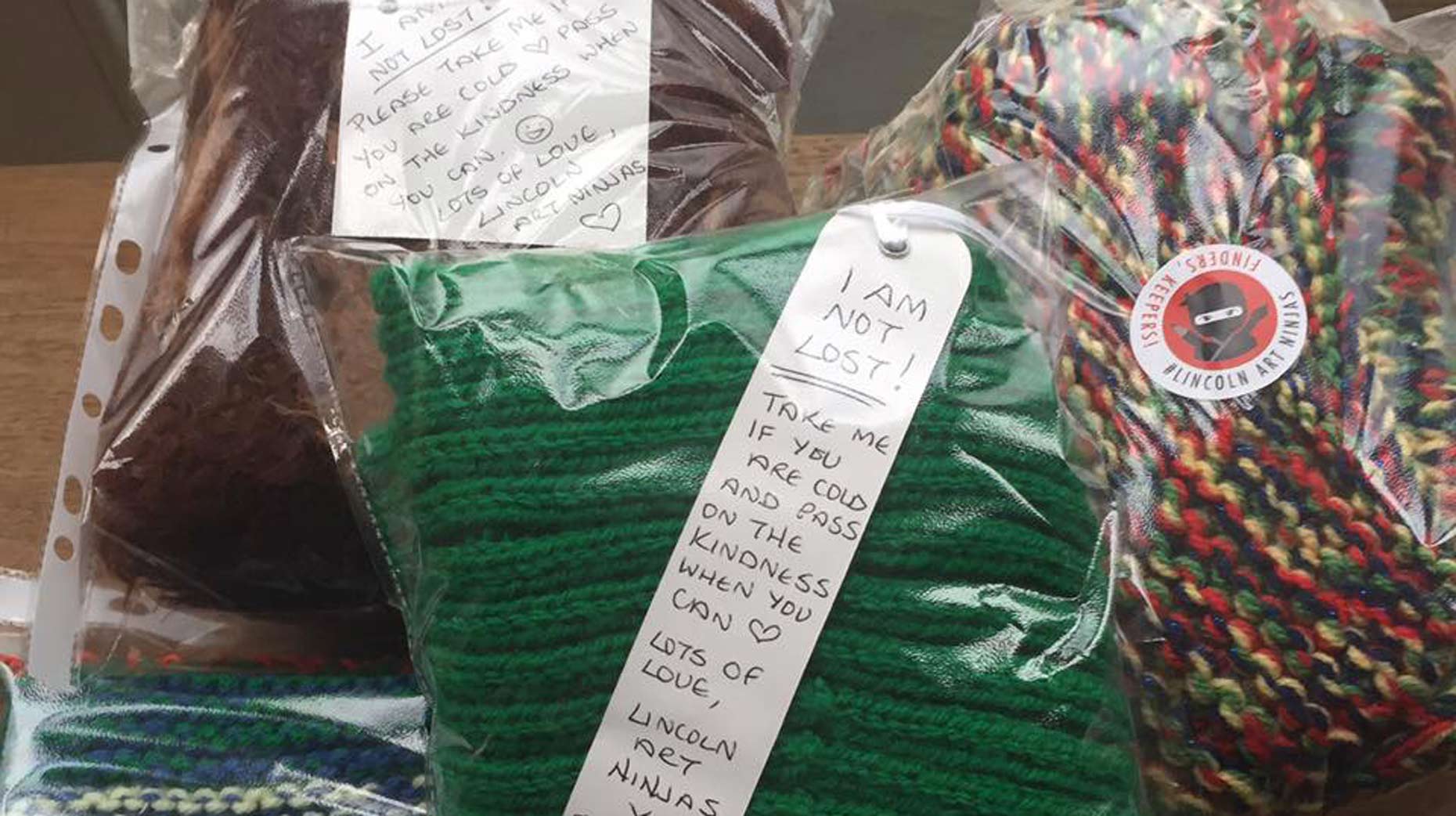 A sneaky art group in Lincoln has been busy knitting scarves to be scattered around the city for people in need.
The scarves created by Lincoln ART Ninjas have a tag on which reads: "I am not lost. If you are cold please take me. Pass on the kindness when you can. Lotsa luv. Art Ninjas".
The group was set up by Lincoln graduate Mia Monroe who admitted it was "tricky Ninjaing these in town" when the latest creations were placed in the city.
As previously reported, the group set up by Lincoln graduate Mia Monroe, make small creations ranging from pieces of origami to painted tiles on acrylic, with a focus on recycling old materials.
The group, which is open to all ages and creative abilities, then normally post a photo of their work with a location clue, with local residents racing to find out where it has been dropped.
Mia has also created a new social initiative called ActiviTea to incorporate four 'Ninja' activities to benefit the local community – Lincoln Art Ninjas, Ninja-Fit, Ninja-Beats and Ninja-Swim.