Lincoln engineer with cancer appeals for help to support family
It is causing him financial distress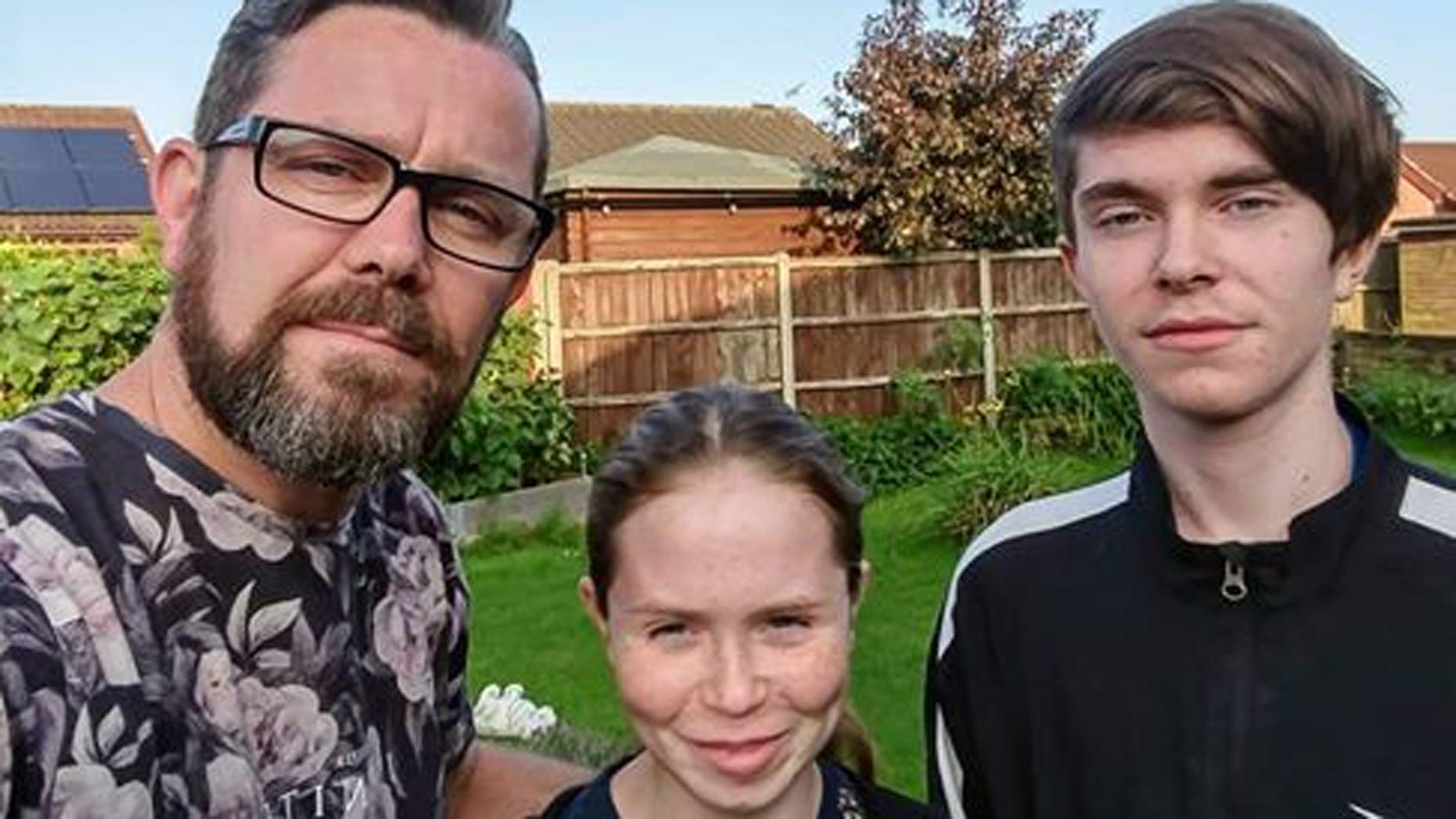 A Lincoln engineer has set up a gofundme page as he battles cancer with the "added fear of not being able to provide for his family".
Peter King, who has three daughters (Chloe, Emily, Ayame) and a son (Xenephon), was diagnosed with cancer just before Christmas.
The 46-year-old has since had surgery on his throat to remove the cancer, but doctors found a large cancer mass behind his soft pallet as well as in his bowel.
Peter is due to return to hospital today (January 3) to have multiple teeth removed affected by the cancer to try and reduce it spreading to his bones through his jaw. He will also see Macmillan and plan for his chemotherapy and radiotherapy.
Peter has set up a gofundme page to try help ease the financial stress, with £195 of the £8,000 goal raised so far.
Peter said he is normally a very strong person and always positive, but found the experience of telling his children "the hardest thing in the world I have had to do".
He said: "Telling my children I had cancer was the hardest thing in the world I have had to do, to break your child's heart and upset them is just so painful to do, it causes nightmares.
"My biggest fear is I am a self-employed engineer at Siemens in Lincoln, so that means no sick pay. I have been off work now for a month and probably looking at 6 months minimum to return to work.
"I get no financial help from benefits etc. We have used all our saving to pay for the house and bills. I had to set up a gofundme page in the hope we can raise enough to get by the next 6 months.
"I am trying to fight cancer which mentally is horrendous, with the added fear of not being able to provide for my family at this tough time.
"I feel it's dragging me down as I constantly worry how I'm going to pay bills, if we will end up in debt, if I will lose the house, it is mental torture."
Many people know Peter as "Tokyo a hyperactive joker, always laughing, smiling and generally a prankster".
Peter added: "I've always been given a great sense of happiness helping others to be happy and getting better if unwell.
"I've always tried to do the right thing, the good karma thing. The stress and strain on me and my family is unreal.
"Physically I have no energy at all. I cannot do a thing I used to without feeling exhausted and being sick. It feels like Peter has gone, it's so much stress and worry for my family.
"Worrying about finances at this time while fighting cancer is just making me ill. I need to concentrate on getting well and beating this. I am hoping in six months time I'm well enough to continue work, I just need to get through the next six months with a roof over my family's head in this difficult time."