Hero neighbours praised after 'love triangle' murder blaze
Local heroes played a huge role in the survivors' escape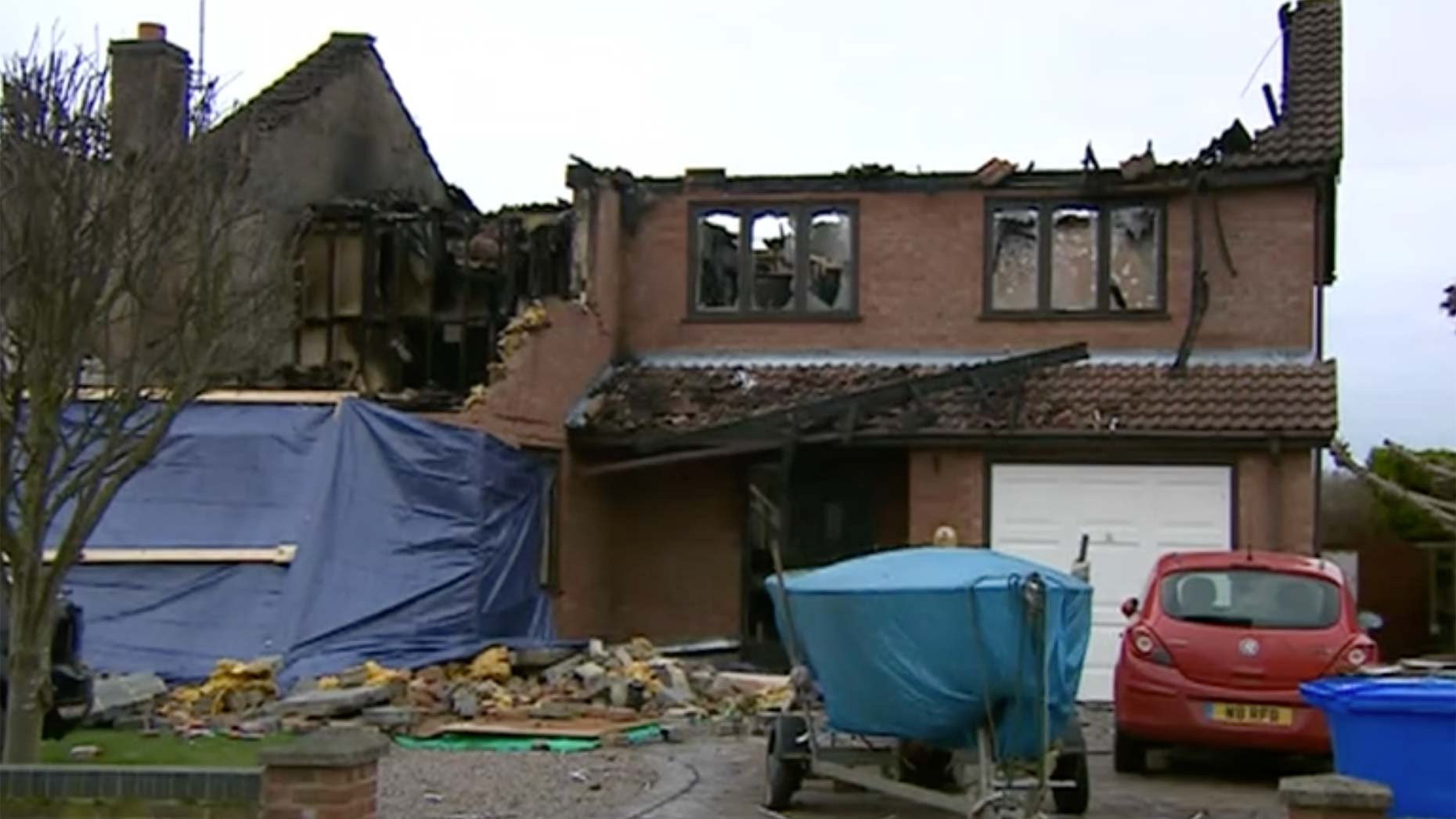 Local people have praised brave neighbours who rushed towards ferocious and deadly flames on New Year's Day, rescuing two women from a murder scene.
Three people died in the blaze in Kirton, near Boston. They were a 27-year-old woman and two men aged 24 and 32. All were British.
Police are investigating the incident as a 'domestic related' murder, adding that they believe the suspect was among those killed.
One source reportedly told The Sun that a bitter love triangle was at the centre of the devastating incident. The paper also reported that two of the three people found in the home were allegedly stabbed before the fire. This has not yet been confirmed by police.
Heroes thanked
People on Pear Tree Road woke to horrifying scenes at around 3am on January 1. A detached home on the street was suddenly and quickly engulfed in flames which tore through the roof and upstairs of the property in minutes.
One of the survivors, understood to be Natalie Hall, is said to have jumped from a top floor window, sustaining an injury to her leg.
The second person to escape was police Community Support Officer Rachel Brim, who neighbours miraculously managed to pull from the inferno.
Friends have thanked neighbours and the emergency services for their bravery at the scene.
Kirsty Jane Thornton, who also set up a fundraiser for PCSO Rachel, wrote: "Thanks to neighbours (slim guy with an accent and Michael Wood) who smashed the window and saved by best friend.
"The people who helped are real heroes."
Michael described the feeling at the time of the rescue as being "on auto pilot". He added thanks to an unnamed man with a foreign accent who helped him.
68-year-old former marine John Holland is quoted in a number of news outlets, describing how he and another man smashed a window and dragged a woman from the home. "She said 'there's somebody upstairs', but then just as she did, the whole roof above the upstairs bedroom caved in."
It's believed the group of friends rented rooms as part of a house share.
Friends and local people have rallied in their support on social media, offering donations of essentials and raising money for the survivors.
The investigation is being conducted by officers from the East Midlands Specialist Operations Unit alongside Lincolnshire officers. No one else is being sought in connection to the deaths.
Supt Di Coulson said: "This is a tragic crime and our thoughts are with the family and friends of those involved. We are in contact with the families and will ensure that this is a thorough investigation as we try and understand what happened."
Police have appealed for anyone with information or dash cam footage around the time of the incident to get n touch by calling 101 and quoting incident number 139 of January 1.