Probe into suspected arson attack in Grimsby
A dog was rescued by fire crews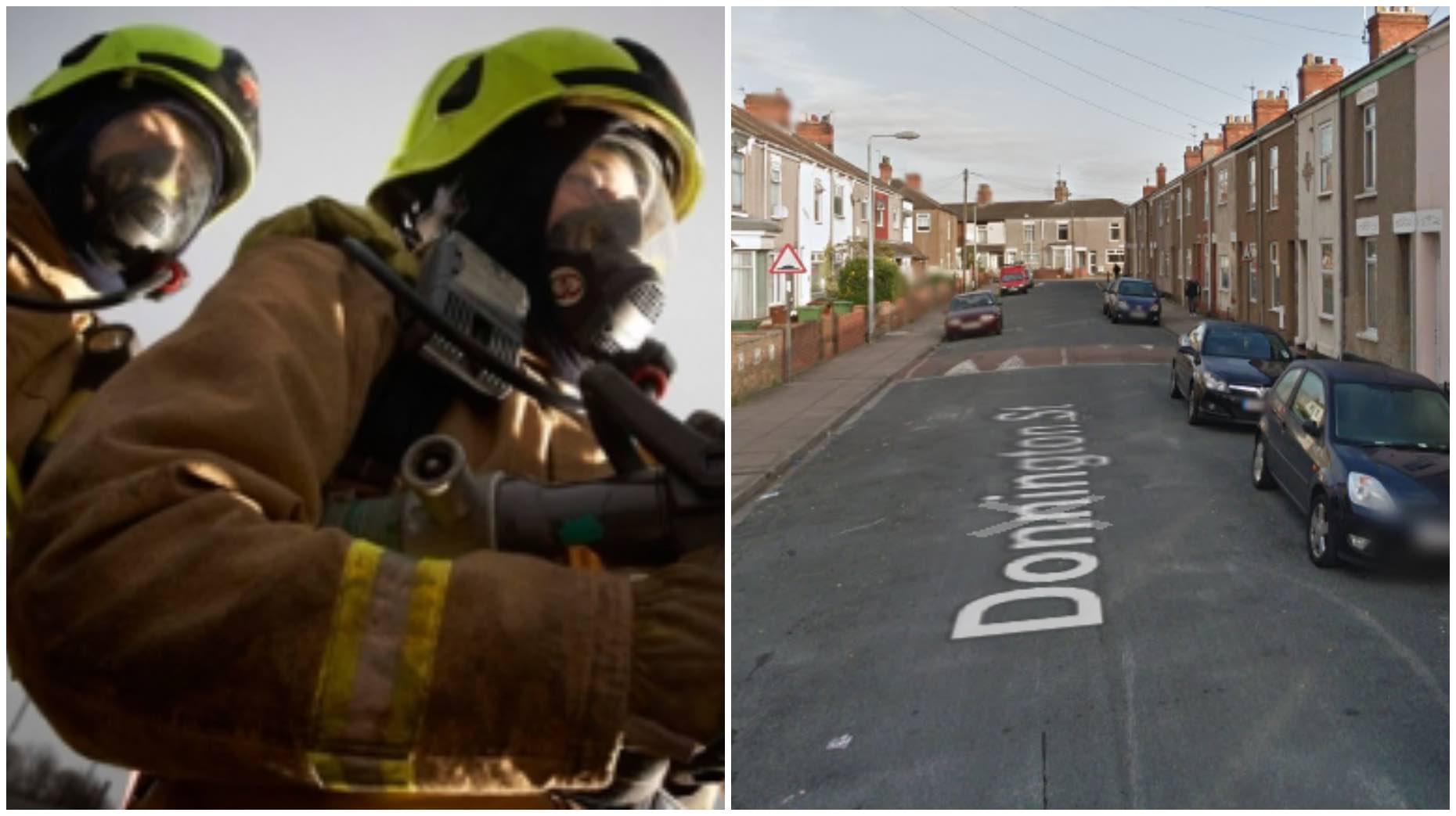 Neighbours watched on in horror as a fire engulfed a home in Grimsby overnight.
Investigators say they believe the blaze was started deliberately.
Fire crews and police rushed to a property on Donnington Street in Grimsby at around 7pm on Monday, January 28.
It's thought the blaze started 'after something was pushed through a door', but nobody was hurt, police said.
A Staffordshire pit bull was rescued from the property and left in the care of the owner.
A 36-year-old man was arrested in connection with this incident and is in custody.
Humberside Fire & Rescue said: "Fire starting at front door of premises, hallway fully alight, smoke damage to full building.
"Crews extinguished and ventilated using four breathing apparatus, two hose reel, one main line jet, two PPVs and two Thermal Image Cameras. Adjacent properties also ventilated."
A spokesperson for Humberside Fire & Rescue added that the incident is still under fire investigation.
Anyone with information should contact Humberside Police on 101 quoting log number 494.