Strangers open up about mental health on Lincoln High Street
He wants to encourage people to speak out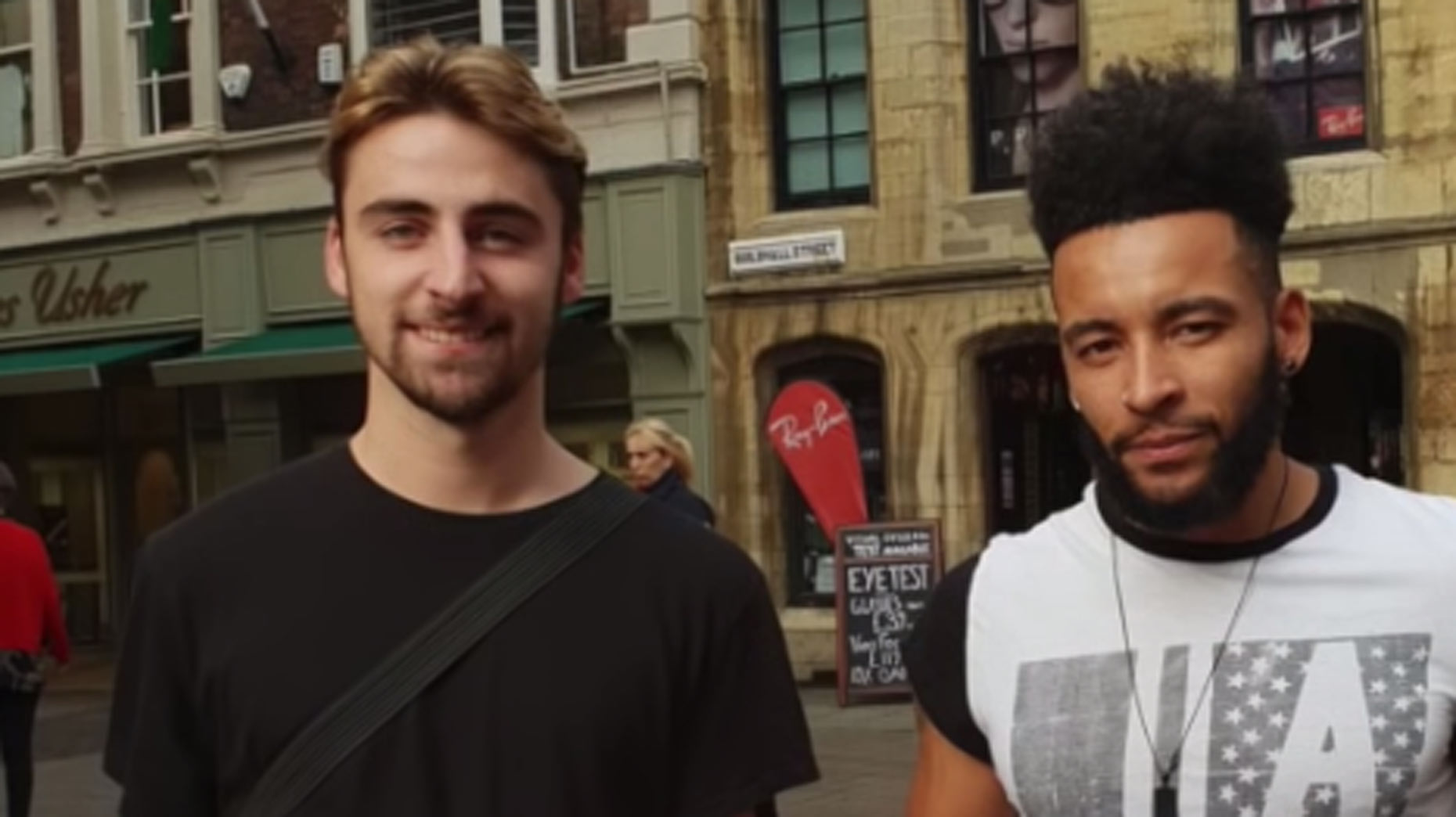 People from all walks of life opened up about their mental health on Lincoln High Street as a student set out on a mission to tackle the issue.
Jack Berkeley, 20, took to the streets of Lincoln with a cardboard sign asking people to share their mental health stories. The sign read "Come speak to me and share your stories about mental health #TimeToTalk".
The day started slowly with not many people wanting to speak publicly at first until one man called James shared his experiences on camera. This then sparked around 30 people to come forward to talk about their mental health issues.
It's okay not to be okay
James said he had suffered with anxiety and depression since he was 17, including being with the crisis team in Lincoln and Boston due to suicidal thoughts.
Now 41, he has overcome it all, along with drink and drug problems, and says it is "okay not to be okay, you can do it".
Another participant, Molly, spoke openly about how her friends have been the most important thing to help her try and overcome depression and anxiety.
Even former Lincoln City footballer Nathan Arnold, along with Soccer AM presenter Lloyd Griffiths, made an appearance on camera.
Nathan opened up about how he had suffered with PTSD and mental health issues, saying: "It is important to speak out, we have a tendency to repress our emotions. It's very important that we get educated and speak out, go through any avenue you can to get the help that you need."
Jack is in his third year of a Business Team Entrepreneurship at Bishop Grosseteste University, with part of his course requiring him to run a business alongside his degree.
He filmed the video on a friend's phone in December 2018 with a budget of £0. It was uploaded onto YouTube on January 24 and has already had over 700 views.
He told The Lincolnite: "Scrolling through Facebook I came across some statistics about mental health. One in four experience mental health issues in their lifetime, with suicide the leading killer of young people in the UK.
"I wanted to do something about it and implement change in the area. I stood on Lincoln High Street with a big sign encouraging to share their mental health stories with me.
"Doing this has truly had an impact on men. I was so nervous walking down due to the possibility of nobody taking part, however, the support I have received has been unbelievable with numerous people contacting me to say how beneficial the video has been for them.
"Seeing others step forward and speak so publicly encouraged them to realise it is okay that they are struggling and they can now speak for themselves.
"For me it goes to show the potential we have to make a difference in society when we all pull together as a collective."
In the video it states that 51% of people feel embarrassed about mental illness, so he wants to make a difference to encourage people to speak out.
Jack said the experience has been eye-opening and he will continue to make content to get people talking.
He added: "There is way more that we can and need to do…just because we can't see mental health issues we ignore them.
"We don't ask if people are okay and we don't offer the support that that person needs, but it's time we change that now before it's too late.
"We have the potential to save so many lives by simply asking people if they are okay."