January 29, 2019 12.53 pm
This story is over 35 months old
What a transformation! Dumped puppy saved by vets
He was so skinny that he couldn't stand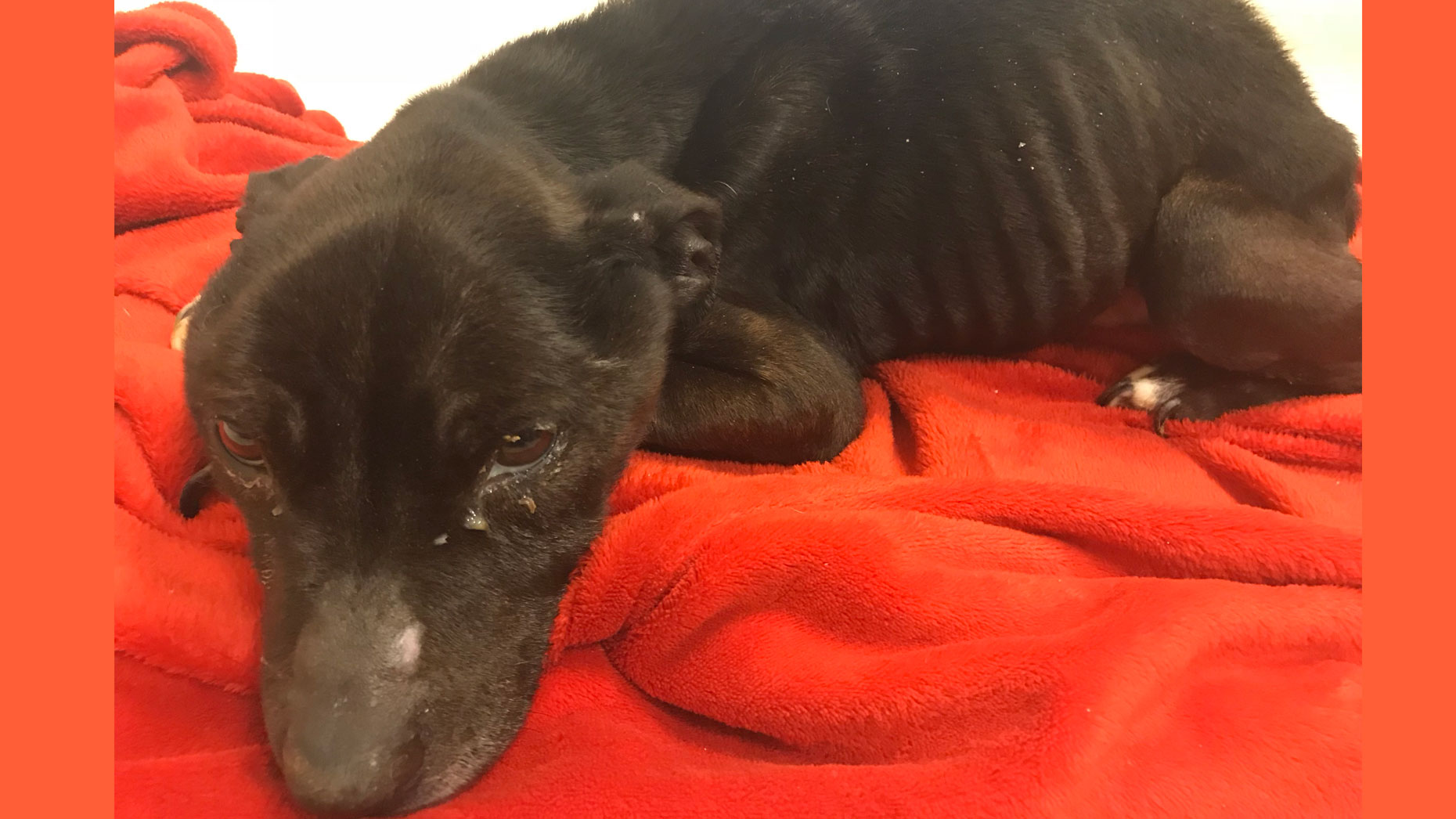 Vets are hopeful that an abandoned three-year-old Staffordshire Bull Terrier too skinny to stand or eat could make a full recovery.
The poorly pup was rescued by the RSPCA on January 20 after he was found by a passer-by on Wooton Road in Grimsby.
When he was taken in, the dog had discharge coming from his eyes, overgrown nails which had cut in his paws, a prolapsed penis, anaemia and weighed just over eight kilograms.
Named Albert by staff caring for him, he now weighs over nine kilograms and is recovering well at Blue Cross vets.
Daniel Bradshaw, collected the Staffy for the animal charity, and said: "It was touch and go for this poor fella for a while but he's put on some much-needed weight and got some of his strength back now.
"The vets are feeling positive that Albert will pull through – which is brilliant news. He is such a little fighter.
"I was appalled by the condition he had been left in. To think that people could let him get into this state is just awful, so I'm so pleased to see him doing well now.
"He's even been running around and playing fetch with a tennis ball!"
The RSPCA is still investigating how Albert was left to get into such a poor condition but, said officers are no longer appealing for information.