February 4, 2019 2.19 pm
This story is over 34 months old
Behind bars: Lincoln criminals locked up in January
See the list of Lincoln court reports from the last month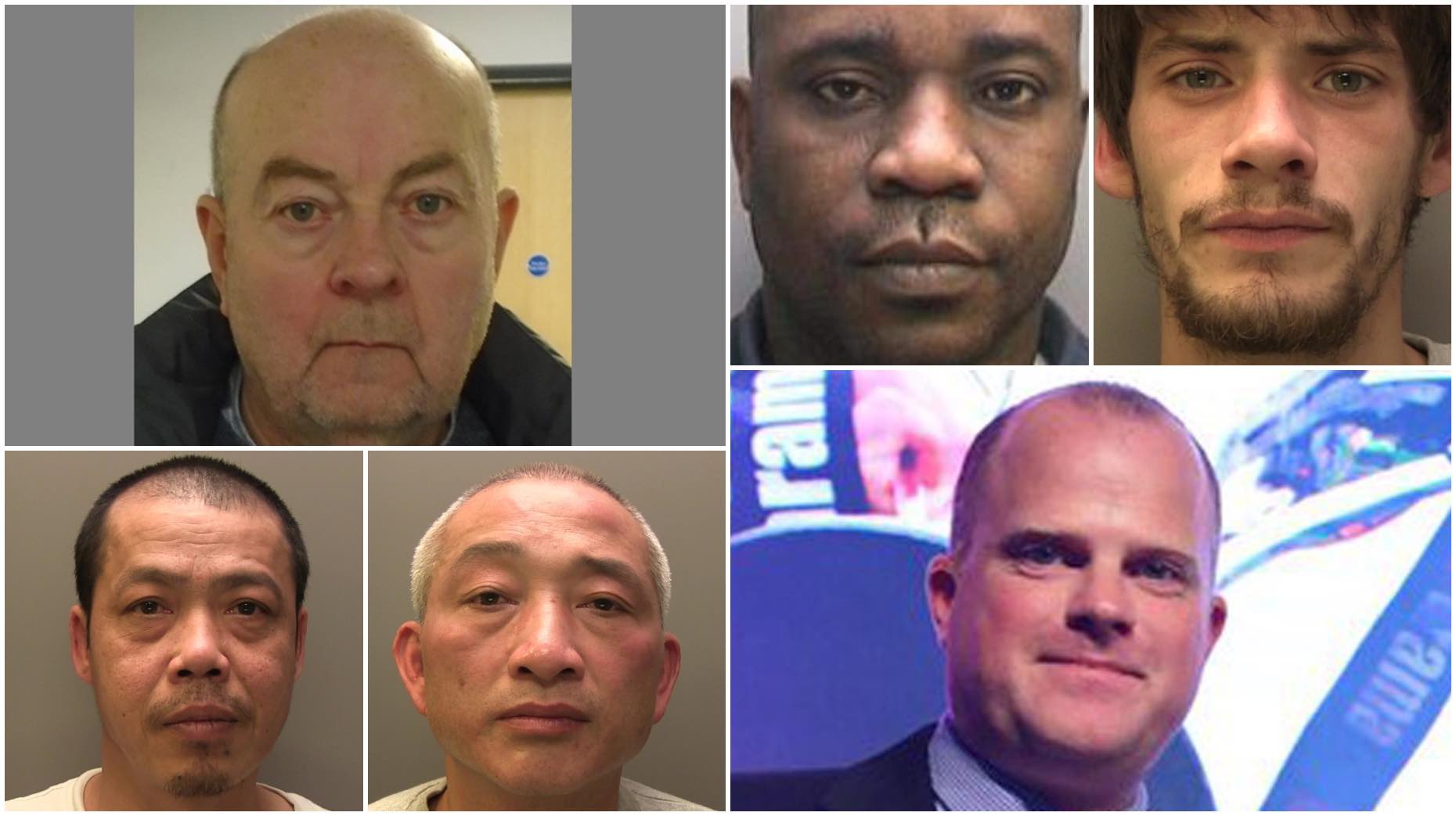 A man who sexually abused a young girl and another who stole around £35,000 from Lincoln City FC to fund a gambling addiction were among those jailed in January.
Here's a summary of notable court reports from last month:
---
Keith Gray
Keith Gray, 65, of Fen Road, Metheringham, was jailed for eight years after sexually abusing a young girl.
Gray began abusing the girl when she was just seven years old. The court heard how he repeatedly touched the girl over a three year period. He also forced her to perform a sex act on him on a number of occasions.
The offences first came to light when the victim revealed what had happened to her mother and sister.
Gray admitted eight charges of indecent assault committed between September 1983 and December 1987. He was also placed on the sex offenders' register for life.
---
John Vickers
Former general manager at Lincoln City FC John Vickers was sentenced to 14 months in prison for fraud against the club.
Vickers, who joined the club in 2006, admitted £35,000 of fraud and submitted a guilty plea at Lincoln Magistrates' Court.
Vickers, 48, London Road, Bracebridge Heath, was sentenced to prison after a hearing at Lincoln Crown Court on January 18, where it was heard that the money was used to fund his gambling addiction. £3,225 has since been repaid to the club.
---
Philip Chapman
Philip Chapman, 26, of Coleridge Gardens, Lincoln, was jailed for 30 months after carrying out a street robbery in a desperate bid to get cash for drugs.
Chapman struck as his victim was walking along Outer Circle Drive in Lincoln after she was dropped off by a friend in December.
On December 2 2018, he went passed her and crocked down at the side of her. He tried to pull her bag out of her hand. He yanked it out of her grasp and ran across the road with it.
Two days later Chapman attacked a 79-year-old woman in the car park of the Tesco store on Wragby Road.
He admitted robbery on December 2 and attempted robbery on December 4. He also admitted eight charges of shoplifting and a further charge of attempting to steal a mobile phone from a Tesco during an incident in November.
---
Bayo Awonorin
Bayo Awonorin, 44, from Bexley, London, was jailed for nine and a half years for his role in an NHS fraud and money laundering investigation.
Awonorin has been wanted by police since 2013 and was also the subject of a BBC Crimewatch appeal, as well as the National Crime Agency's 10 most wanted fraudster's campaign.
He was extradited from the US to the UK in September 2018 so he could later stand trial, and he has now been sentenced.
Awonorin is the fourteenth suspect to be convicted and brings to a close the largest and most successful fraud and money laundering investigation undertaken by Lincolnshire Police – Operation Tarlac.
---
Phong Phan & Dinh Muoi
Phong Phan and Dinh Muoi were jailed after police uncovered a cannabis farm with the potential to produce £150,000 worth of the drug.
The discovery was made when police raided a detached house in Euston Close in the Skellingthorpe Road area of Lincoln.
The search revealed that each of the four bedrooms had been converted to grow cannabis.
Phan and Muoi each admitted production of cannabis. Phan was jailed for 14 months and Muoi for a year.
---