February 25, 2019 12.06 pm
This story is over 33 months old
Four things you need to know before you buy your first home
Dreaming about buying your first home or climbing the property ladder?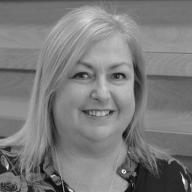 Dreaming about buying your first home or climbing the property ladder? Before you do, here are a few hints and tips to help you along the way.
When buying your first home, you will probably need a mortgage, so it is important to prepare for the mortgage process — if you get it wrong it can be very costly.
So, would you lend a man on the street £100 without any guarantee you will get your money back? I would be surprised if anyone would agree to that; if you could check to see where he lived, what his income is and if he kept up with any agreements like this in the past, you might then consider it as an option, especially if he was going to pay you some interest. It is the same principle for a bank or building society — it's all about security for the lender and affordability for you, the customer.
---
We are introducing Your Question Hub column. Feel free to ask Caroline Hall any questions you might have regarding the mortgage process and buying a new house. Your questions and her answers may help others looking to embark on the property ladder. Email Caroline your questions on [email protected].
---
Here are the basics you need to know before you embark on the journey:
Who are you?
The lender will want proof of identity, along with three years' address history so that they can carry out credit checks. In today's climate, I recommend that we all have a close eye on our credit files; some companies will email you a free credit file every month. This shows if you keep up with your credit commitments. It will also show credit issues, such as late payments, defaults and CCJs. If you have credit issues, it may still be possible to get a mortgage, but you might just need a bit more help and guidance to get you there.
Can you afford it?
Lenders provide mortgage calculators online. It is important to be truthful when completing your details to get a true figure. A lender will want to see a sustainable income; this can also be from your employment, pension income, or in some cases benefits. 
Deducted from your income will be current or future credit commitments, cost living, and also if you have any financial dependants adult or children. The lender will want to see your bank statements, looking for any spending habits such as gambling or expensive hobbies.
A good idea is to get all your income and expenditure details together and then speak to a whole of market mortgage broker who will be able to assess your affordability. Remember, it is not always how much can you borrow — you have to pay it back, so make sure that it isn't going to be a financial burden.
Your first home
The property needs to be valued for mortgage purposes. This is how the lender knows if the property is suitable security for the mortgage requested. If it's not a new built, it is also recommend you have a survey looking at the overall condition of the property. You will need buildings insurance in place at point of exchange of contracts, and this can be in some cases several weeks before completion.
Costs and fees
A mortgage broker will help you understand all the associated costs and you shouldn't have any hidden surprises. Whether you are a first time buyer or maybe moving to accommodate a growing family, understanding your options and getting it right is really important – buying a property and taking on a mortgage is the most expensive commitment you are likely to make – so take some good advice.