February 18, 2019 12.01 pm
This story is over 34 months old
Medieval treasures unearthed at Lincoln building site
Fascinating finds at the site of new student accommodation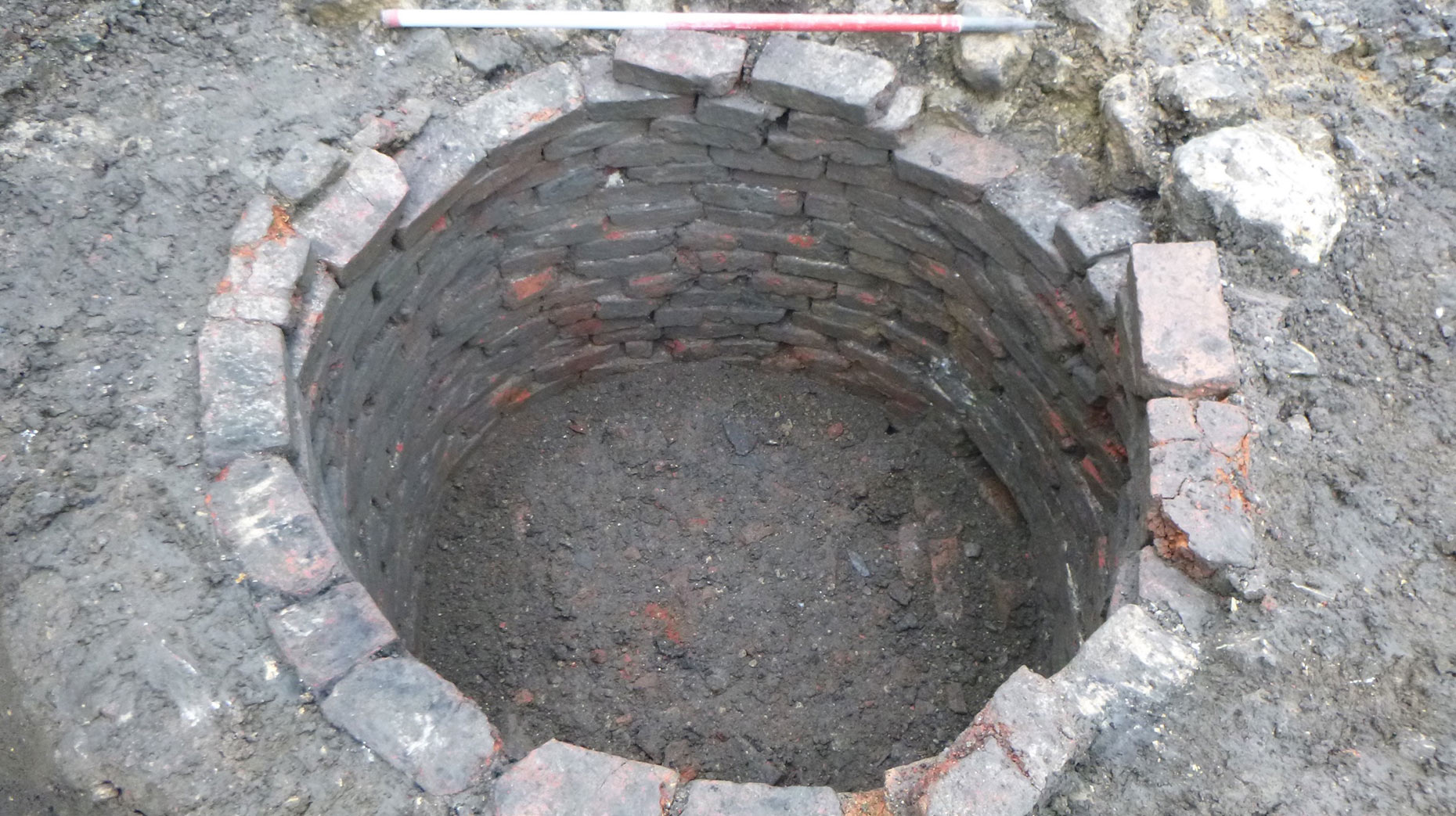 Medieval and Victorian artefacts have been uncovered in central Lincoln during an excavation at a student accommodation building site.
It marks the first phase of excavation at 27-29 Clasketgate before the site is developed into high-end student accommodation by Jackson and Jackson Developments.
A Victorian well, a coin dating back to 1799 and a number of 12th century medieval ovens were among the findings uncovered by Lincoln-based Network Archaeology.
Tiles are all that survived of the sequence of medieval ovens found at the northern end of the excavation site and this suggests that the ovens were likely bread ovens in a substantial stone building such as a merchant's house.
The ovens would have worked by setting a fire within the oven and once this had burnt out, the ashes would have been raked out and unbaked loaves would have been placed inside to be cooked by the hot tile linings
Further to the south of the site, a series of stone-lined pits were also uncovered, which have been tentatively assessed as malt kilns associated with the Victorian Marquis of Granby pub.
This determination is based on the excavation of malt kilns on the Lincoln eastern bypass that were similar in size, shape and build and according to a 1902 city map – the Victorian Marquis of Granby pub ran right through the middle of the Clasketgate site and cellars were found on the eastern side of the boundary which could have been from outbuildings associated with the pub.
A Victorian well has also been revealed, and close by, a large pit filled with metal-working residue. In the pit, a 1799 penny was found that would have pre-dated the pub and later Victorian furniture warehouse that occupied the rear of the site.
Dominik Jackson, director at Jackson & Jackson Developments, said: "Lincoln is steeped in history and as with all of our development sites, we always conduct careful excavations before our building works commence. This has been a particularly interesting dig and the archaeologists have uncovered some really exciting hidden historical finds which shed further light on medieval and Victorian Lincoln."
Excavation works continue at the Clasketgate site where it is expected that more medieval and Roman artefacts will be unearthed.
Nigel Cavanagh, Network Archaeology said: "Our excavations are set to continue this year and we hope to uncover more historical treasures.
"We are unlikely to see much more of the pub, as this area is at the extreme south-eastern end of the site, however it may be possible to excavate a very small part of the main building along the Clasketgate boundary of the site, but this won't be for a few months yet."
"The large pit that was found with metal residue inside was full of slag, and once this is scientifically analysed this will give a good indication of what metal-working processes were going on. One of the excavators identified copper residues in the fill, which may relate to jewellery making or some other form of craft. Alternatively, it could be blacksmithing or something else – but the slag will tell us for definite once analysed."
The new development will stand on the old Pygott & Crone building and car park site and will provide 114-student beds over seven storeys with commercial unit space located on the ground floor.
The adjacent site which used to be the Grantham Street NCP car park is also being turned into a six-storey 118-bed student accommodation residence with one level of public NCP car parking space.
Building work on this site commenced back in July 2018 and is set for completion in September 2019.