Nancy: A dream come true
It could be you too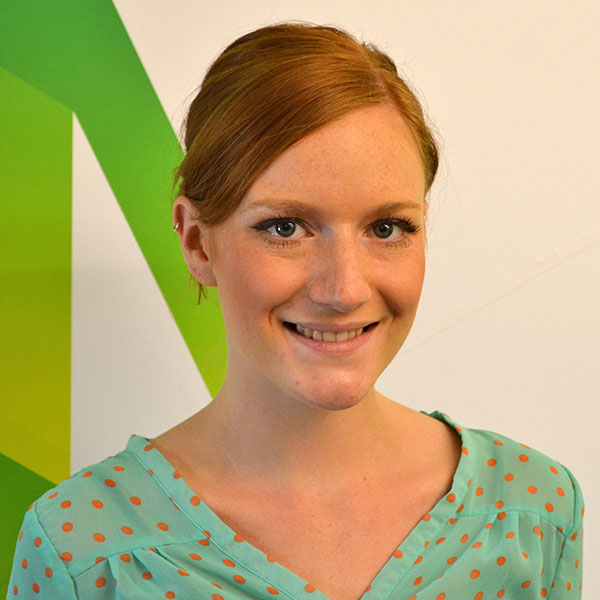 There is no other city anywhere in the country where local people can be a part of something as special as this. It is the biggest community theatre project in the region and possibly the UK. Almost 200 people are working hard to bring a Dickensian world to life in one of the most magnificent buildings in the world, Lincoln Cathedral.
What's more, the cast of the Starring Lincoln Theatre Company's Oliver! are the regular Lincolnites among us. Even though many are acting for the first time, a dedicated team of producers and directors are giving them the chance to realise hidden talents and play some of musical theatre's most loved characters. It could happen to anyone!
I'm incredibly happy to say I'm one of the lucky new members, 'one of the family', and remarkably, one of the production's two Nancys.
When I decided to attend the first meeting in the Chapter House it was an act of gut impulse. I hadn't a clue what I was doing. I was excited, but I also felt like I was wearing my anxieties like a sign on my forehead; sticking out like a trifle on a workhouse dinner table. "Am I good enough?" "Am I the only newcomer here alone?" I was out of my comfort zone to say the least, but that decision was one of the best I ever made.
I had watched and reviewed the Starring Lincoln Theatre Company's performance of Jekyll and Hyde for The Lincolnite and had not been able to shake two thoughts; A: "This is as good as, if not better than, some West End shows I have seen," and B: "I need to be a part of this."
Plus, this time it was Oliver! A musical I had grown up utterly glued to and an opportunity far too special to miss.
I'll admit, I've spent many a daydreamy shower recital imagining myself as Nancy, but there was NO WAY that I believed it could actually happen. "Embrace each opportunity, enjoy the experience and rediscover the thrill of performing," that's what I told myself. Just being there was more than I'd had the confidence to do in years.
The last time I'd set foot on a stage was at school. When I moved to Lincoln for my university studies and settled into the city and my career, somehow the music stopped. Life took over. That was 10 years ago.
Goodness me… whether it was that milestone or the press release that landed in my inbox titled "Your chance to be in Oliver! at Lincoln Cathedral," something shouted "you only live once" in my head, and that was it.
The audition process was one I'll never forget. The company had made it clear from the beginning that if there was a talent to be discovered, they'd find it. Each cast member was as important as the next and everyone would have a special role to play. I didn't go in with a character in mind. I was going to give it my all, and blimey, if they saw something in me it'd be a blessing.
The first time had a certain X Factor feel and I wasn't prepared for the 'deer in headlights' persona that took over once I stood, jittery before directors and producers. Thankfully my vague reply to, 'which part are you auditioning for?' sparked a tuneful "anythiiiing for you" from the 'panel' and the nerves gave way to enjoyment.
I couldn't quite believe my eyes when I got an email shortly after, asking me to attend callbacks.
The callbacks were wonderful… exhausting… emotional. Anxious hopefuls were incredibly supportive of one another and friendships blossomed through the shared experience. There were people from all corners of the community: teachers, nurses, business owners, engineers and students. They ranged from first timers to actors with years of stage time under their belts. And my word, was there talent.
I had rehearsed and rehearsed, agonised over notes, repeated lines and given myself so much grief over my own criticisms that by the time it came to the audition I had reached a brand new mindset – just go for it! (though the actual sentiment may have included a tiny expletive).
It was exhilarating. Whatever happened after that point, I was so grateful for the challenge and I was proud of myself.
Apparently, dreams do come true, because a few callbacks later I was given the news I'd be playing Nancy for eight shows, in front of close to 1,000 people a night, with a cast of over a hundred voices, a 24 piece orchestra and in Lincoln Cathedral.
I'm pinching myself as a type. In fact, I've not been in a sort of bubble of disbelief and happiness ever since.
Seeing our cast together and hearing the script for the first time was one of the most special moments of the experience so far. That, and seeing our principal children grow. Honestly, I have been blown away by the talent they've shown us. There really are some future stars in the making amongst our youngest members. They're going to make Lincoln so proud.
I also have a terrific co-Nancy, Rheanna Trueman, and it's been so wonderful to work together on the role and share the experience.
It's been one massive journey, and we're only just getting started. A cast of hundreds of local volunteers are behind the scenes moulding characters, their histories, habits, flaws and desires. You'll get to meet lots of the other characters soon. We are preparing to deeply immerse you into our world — and I mean deeply – mind your pockets!
---
The Starring Lincoln Theatre Company, which previously brought you Jesus Christ Superstar and Jekyll and Hyde, will perform Oliver! at Lincoln Cathedral each evening between August 5 and 10, and again between 12 and 16.
Tickets will be on sale soon and are expected to sell quickly. More details about tickets will be announced soon.