New voter ID scheme trialled in North Kesteven – but will it help?
The council has a list of almost 30 forms of ID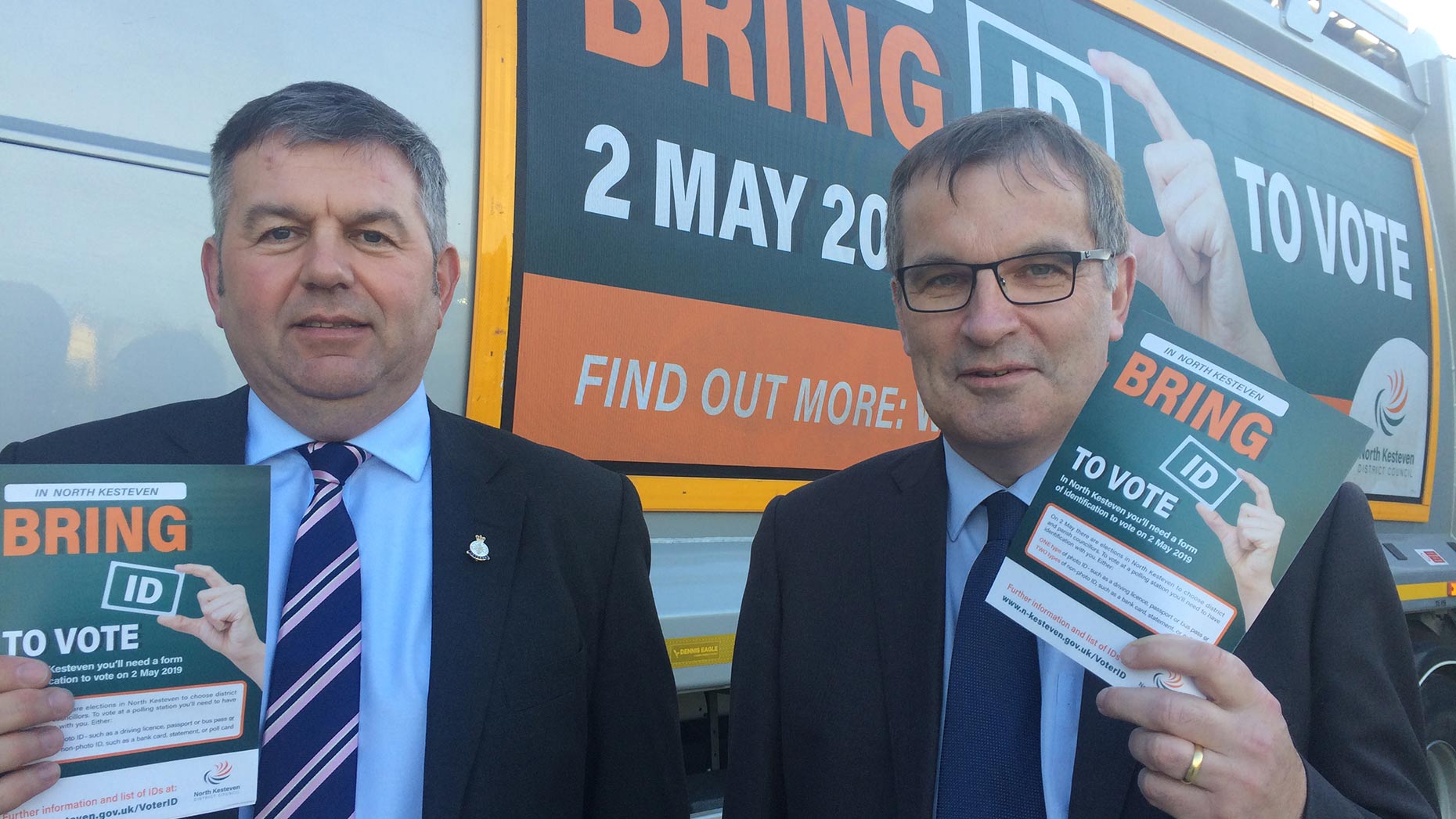 Residents looking to vote in North Kesteven will this year have to present extra ID along with their polling card as part of a new scheme piloted in the district. A publicity campaign launched this week by the council will see the initiative advertised on bin lorries, while the authority is also aiming to deliver letters to each and every one of its residents. But what do the public think of this?
At the North Kesteven District Council press event held in Metheringham council leaders were keen to push that there was to be "lots and lots of press and publicity" about the change.
Chief executive, and the council's returning officer, Ian Fytche explained: "The pilot gives us the opportunity to test a range of options in terms of voter ID.
"Its fundamental objective is to ensure there is public confidence in the voting system and integrity in the way people vote."
According to the council, no extra budgeting will be needed as costs will be covered by central government.
There are also a few concerns that people will be put off due to the extensive list of identification the council is hoping to use, ranging from passports and driving licences (just one of these) to firearms licences and decisions on bail (a mix of two to be presented).
A full list of nearly 30 forms of id will be confirmed in the coming weeks and, should you not have any of them, the council is also creating a special ID just for the occasion which residents can apply for.
Protecting the integrity of elections?
But how is it going down with the general public? Well, a brief visit to the nearby village centre saw eight of the 10 people we spoke to see the move as a "good idea".
Most praised efforts to tackle election fraud (though there is no suggestion of anything like that taking place in NKDC), others said it would make the system more democratic.
Russell Kitchen, who works in the financial services sector, pointed to other areas where identity was needed to do business.
He told Local Democracy Reporter Daniel Jaines: "There are probably people who are thinking it's an invasion of privacy but there are very good reasons for it.
"I think everybody should by now be well aware that the arrangement is protecting the integrity of the system."
Another resident said: "As long as I believe there's no cross checking now I have just got to prove what I'm saying.
"It's an extra limitation to the voting system, an extra bit of hassle which may discourage people from voting, but at the same time I can't take a risk of voter fraud."
Taking away anonymity
However, others had concerns that being able to identify voters damaged the integrity of the system.
One resident said: "It's supposed to be an anonymous ballot but you're going to be providing an address. It doesn't quite sit right."
Claire Hubbard said it would put people off due to having to produce ID.
"It's supposed to be a democratic system where you don't have to identify yourself," she said.
We already have to take your poll card in and show it, is that not enough to prove who you are or that you're from the area?"
Spoiled ballots?
One Lincolnite reader has already announced his intention to spoil his ballot paper in protest.
Including the news site into a letter to the authority Rob Oldfield wrote: "Whilst for me this is a simple matter, for many people it is not.
"Many people live 'chaotic lives' and will be barely aware that elections are taking place, let alone have the means or wherewithal to have such identification to hand on the May 2 should they notice and decide to vote.
"I am aware that there has been a small, but well publicised, amount of electoral fraud. I find it, however, counter-productive to disenfranchise many people at a time when we should be extending democracy."
Leaders not worried
Council leader Richard Wright, however, does not believe the change will impede people's voting.
He said: "I personally have had some very promising and encouraging comments about all sorts of other areas you need ID – you can't pick a parcel up from the post office without ID so we don't see it as a bar to putting people off."
Tackling concerns over time constraints, both Mr Fytche and Mr Wright say polling stations are open 7am-10pm leaving plenty of time for residents to get in and vote.
"Yes it will take slightly longer but we don't see it taking that much longer than at present," said Mr Wright.
"We're making sure that in polling stations we anticipate being busy we'll have extra people on site to accommodate everybody," added Mr Fytche.