New waiting room and toilets at Lincoln train station
The new facilities are now open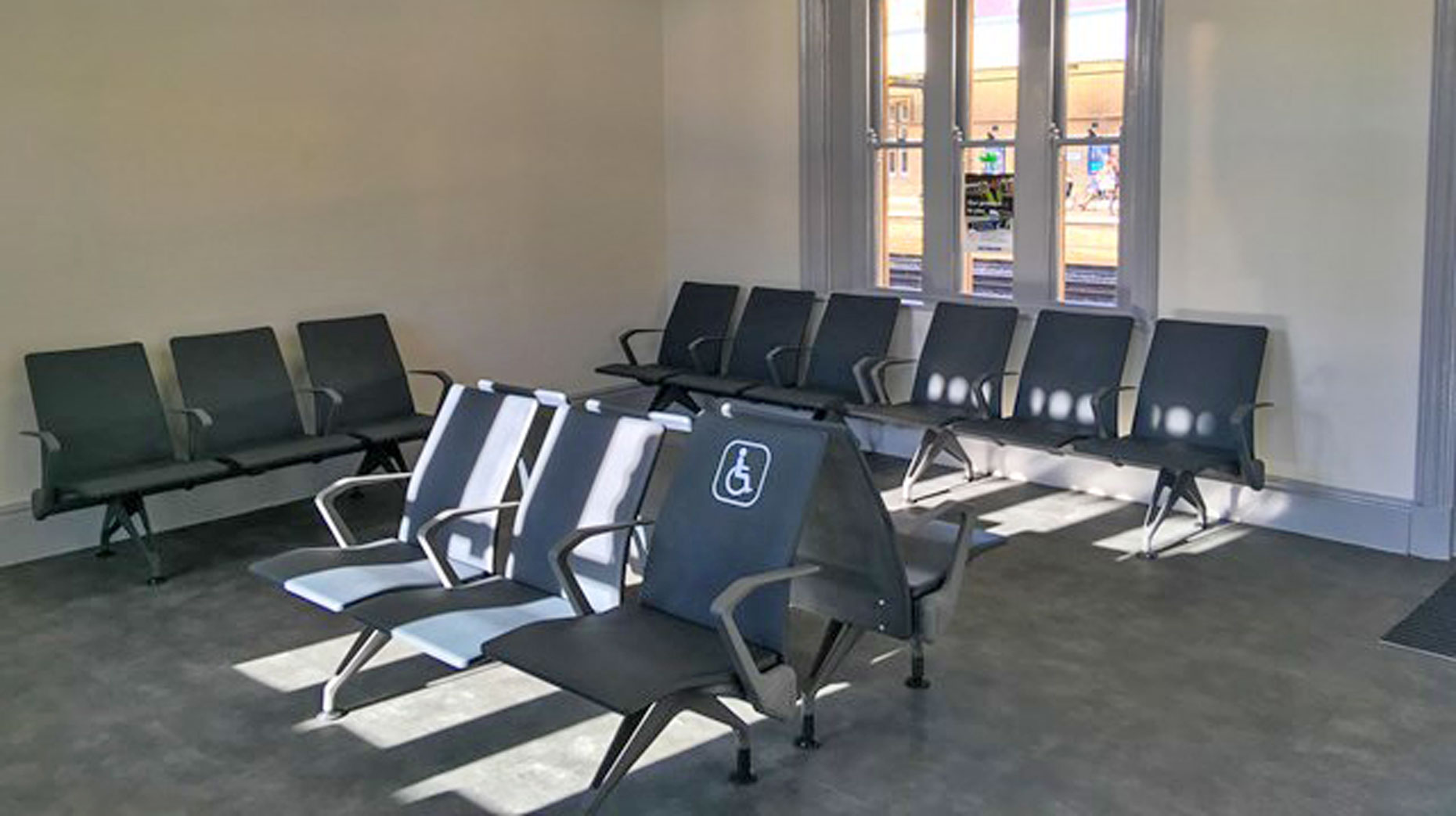 A new waiting room and toilets are now open at Lincoln train station as part of a £2 million improvement scheme.
The full restoration of the Grade II listed building and improved facilities including for baby changing. Work is also ongoing on a new cafe.
There is also space to create new retail spaces later this year.
The restoration of the building has reopened the original archways, restored the ground floor sash windows and repaired the original brickwork.
East Midlands Trains has also been working in partnership with the City of Lincoln Council to boost the local community and provide better journeys.
The Lincoln Central Revival project has already delivered 192 cycle space Cycle Hub and shop, a refurbished roof, station forecourt and car park entrance.
New ticket gates that can read mobile tickets were installed at new locations last year including Lincoln.
Area Manager for Lincolnshire at East Midlands Trains, Sophie Hammond, said: "For the growing number of customers who use Lincoln station every day, the restoration works have already improved the customer experience immensely.
"All of us at Lincoln station are excited for the final works to be completed so we can enjoy the station with our customers".
Route Managing Director for Network Rail Rob McIntosh added: "We are delighted to be involved in this improvement project which will bring real benefits for all those who use the station.
"Elsewhere in Lincoln, we are continuing with our project to build a new footbridge at Brayford Wharf level crossing, which will improve safety and better connect the city.
"Both of these significant investments will ensure that we can continue to provide a service which meets the needs of the communities and economies our railway serves."