February 27, 2019 7.00 am
This story is over 38 months old
Video: Explore the revamped Lincolnshire coast path
A 16-mile route from Skegness to Mablethorpe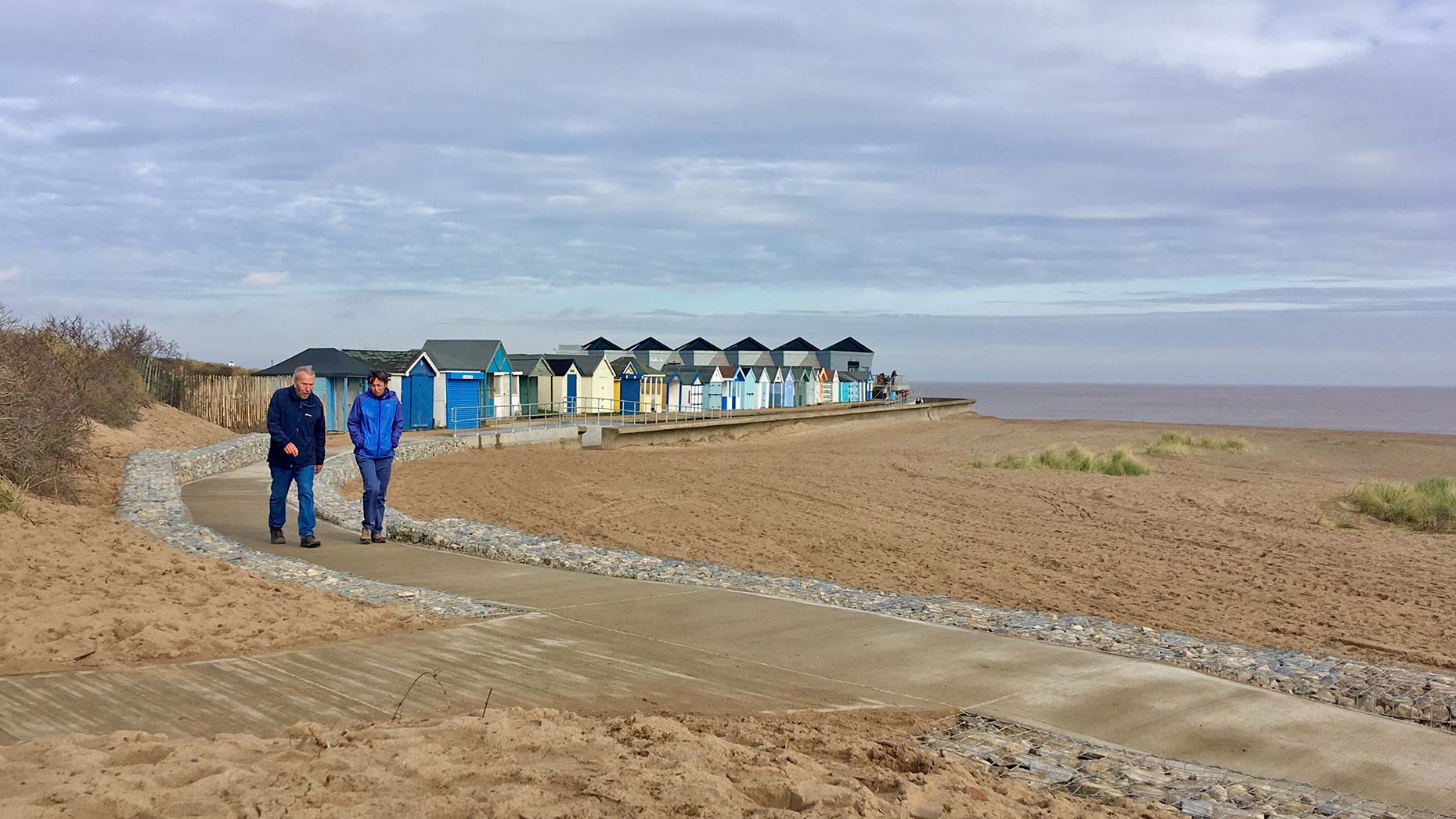 The first Lincolnshire stretch of the England Coast Path is now open — a 16-mile route stretching from Skegness to Mablethorpe.
It's part of a planned 2,700 mile path along the entire English coastline by Natural England.
There's improved access and signposting across the path, so visitors and locals can enjoy the natural diversity of the coast.
There's a new boardwalk at Chapel Point improving access to the new North Sea Observatory.
It also takes you to the cloud spotting area at the Anderby Creek Cloud Bar, with views of Woola Bank Site of Scientific Special Interest (SSSI) at very low tides – a submerged forest dating from the Neolithic Period.
Marian Spain, Interim Chief Executive of Natural England, said: "The England Coast Path plays a key role in helping people connect with and access nature.
"From wild dunes to sandy beaches, the public will now be able to easily enjoy the countless beautiful habitats between Skegness and Mablethorpe."
Colin Davie, Executive Councillor for economic development at Lincolnshire County Council, said: "I'm delighted that the England Coastal path now runs from Skegness to Mablethorpe, through our beautiful Coastal Country Park. We have such a spectacular coastline with amazing wildlife, Blue Flag beaches and 'excellent' bathing waters – perfect for people to explore.
"Tourism is vital to our county's economy and our coastal strip attracts millions of visitors each year. I'm sure the new coastal path will encourage many more people to visit Lincolnshire and explore our brilliant coastline."