February 27, 2019 9.42 am
This story is over 57 months old
'Zombie birds' eat donkeys alive at sanctuary
The volunteers are trying to save the donkeys from being eaten alive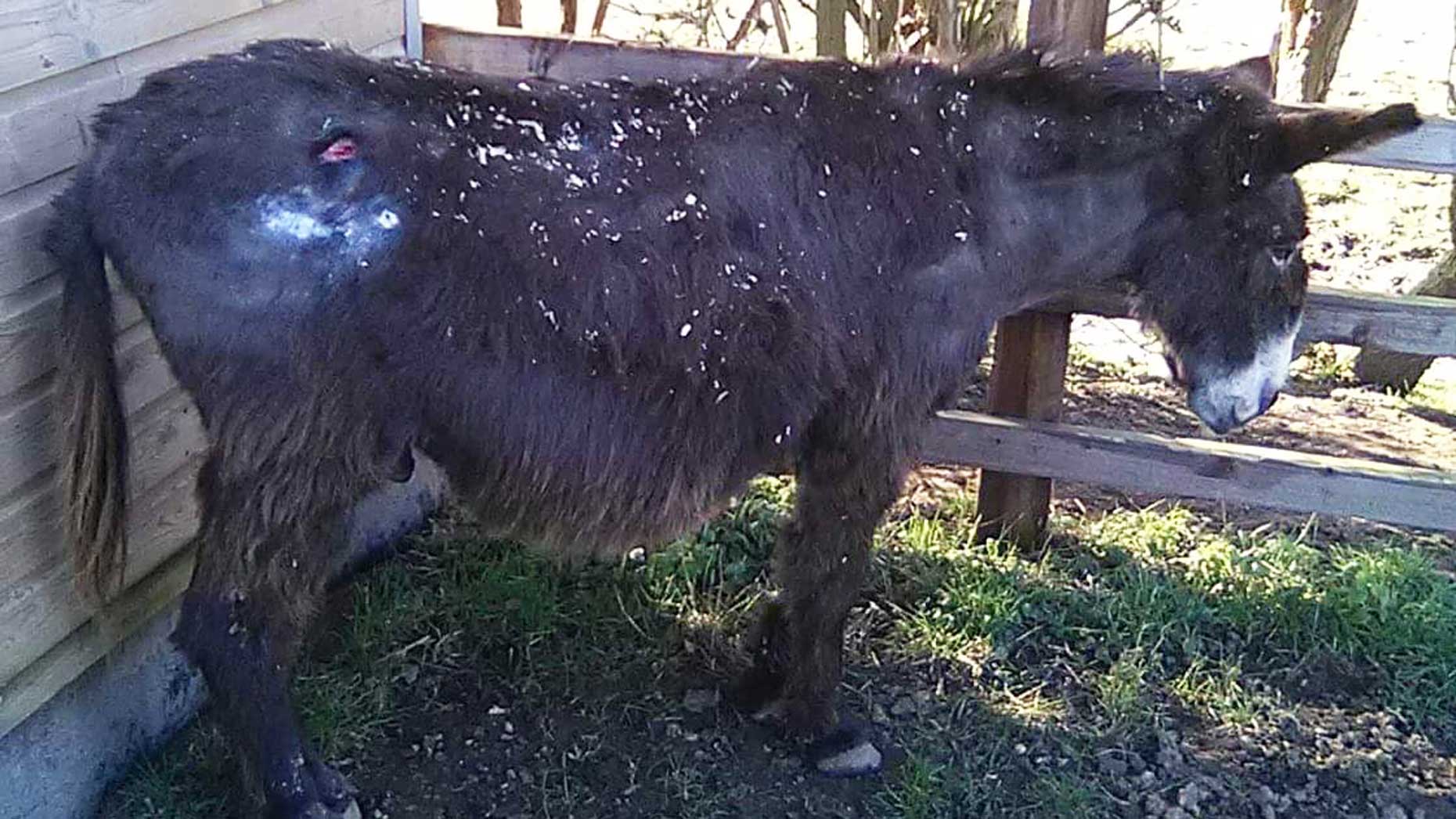 Donkeys at a sanctuary in Lincolnshire are being "eaten alive by magpies", say volunteers.
Volunteers at the Radcliffe Donkey Sanctuary in Alford have started to notice wounds the size of two pound coins over some of the animals' backs.
It is normal for birds to take tufts of their fur for nests, but the older donkeys have been left bleeding over by unusually ruthless magpies the past couple of weeks.
Carers say the magpies have 'developed a taste' for the donkeys' flesh.
The sanctuary has appealed for advice and answers to the bizarre issue after their attempts to scare the magpies away have all failed.
Magpies, recognisable by their distinctive black and white plumage, are omnivores and scavengers.
Their diet mainly consists of bugs like beetles and flies as well as plant based materials in the winter.
They will also eat decaying flesh from small dead mammals. To tackle something as big as a donkey is rare, particularly one that's still alive.
Roo Clarke, a volunteer at Radcliffe Donkey Sanctuary, told Lincolnshire Reporter: "Our older donkeys aren't putting up a kind of fight so we are trying to intervene.
"It's just bizarre, something has gone wrong. They are not just after the fur, the magpies seem to have a taste for the donkeys.
"We are a sanctuary that cares about animals so we aren't going to go around shooting the birds. Jack is one of our elderly donkeys that is having a really tough time.
"The whole team just don't know where it will end. We are really worried the magpies will start going for their eyes next."
Radcliffe was set up over 25 years ago with just one donkey. Today they look after around 55 animals.
Lincolnshire Reporter contacted the RSPB for advice and answers, but the charity could not help.
Have you seen this before? Let us know in the comments or email [email protected]