March 1, 2019 5.24 pm
This story is over 55 months old
Modern slavery family handed £1m court order
Money will be given back to the victims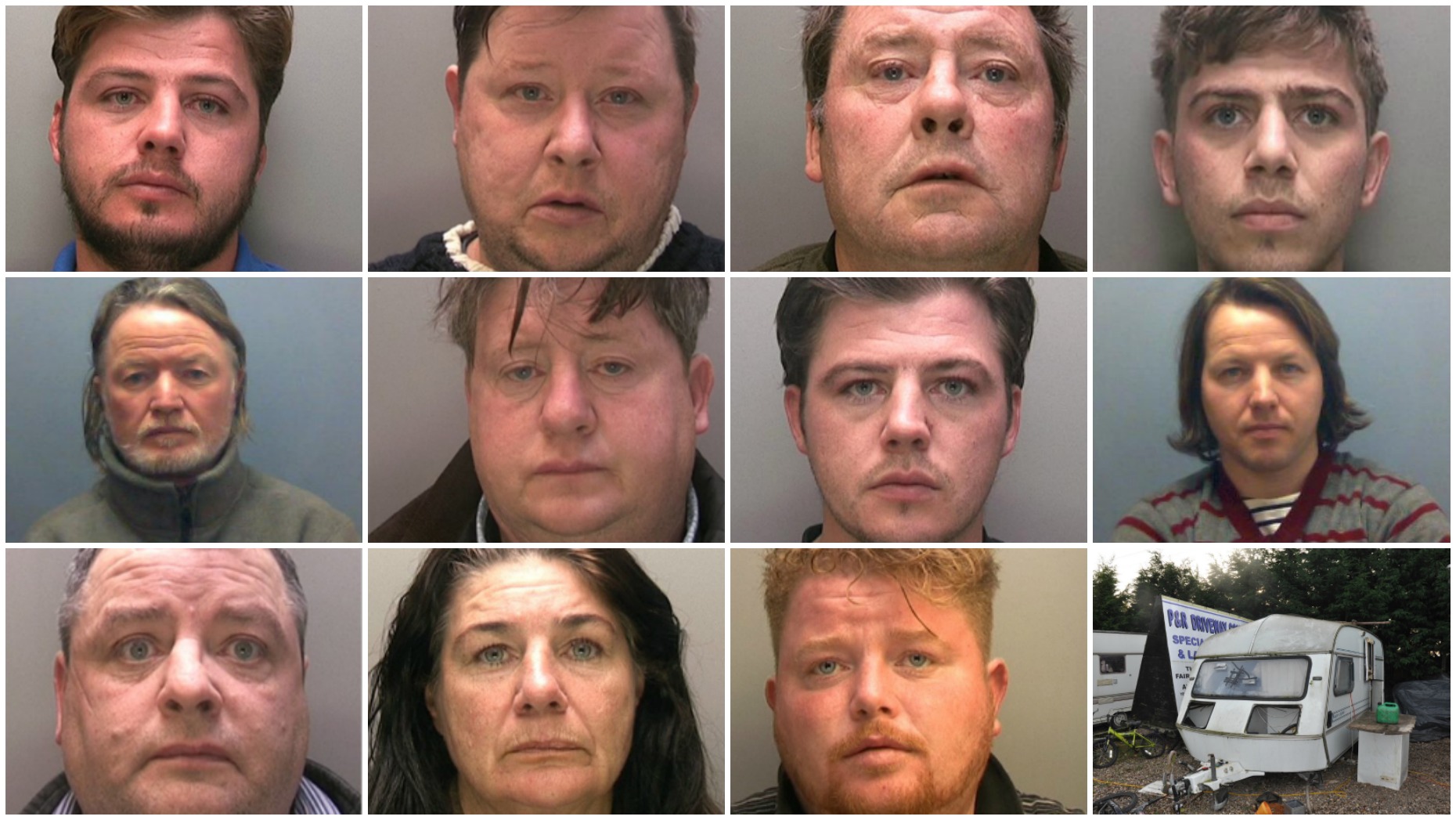 Over £1million was confiscated by the courts with the notorious Rooney family facing further jail time if they fail to pay back the money owed.
Operation Pottery was one of the largest investigations into modern slavery nationally. 12 members of the Rooney family were previously jailed for a total of around 90 years.
Operation Pottery started in September 2014 after police enforcement at the Washingborough and Drisney Nook sites in Lincoln. A series of linked trials took place from late 2016 through to 2018.
After the sentencing an investigator within the Economic Crime Unit pursued those convicted for confiscation of their criminal benefit.
Overall criminal benefits of £4,174,827.54 were identified.
Confiscation orders for £1,083,403.61 have been made and if they are not paid within a certain time frame there will be default prison sentences for those convicted.
For the full list of convictions, sentences and the outcomes of the proceeds of crime hearings click here.
So what is criminal benefit?
Criminal benefit is the amount of money identified through someone's specific offending and in some cases their criminal lifestyle.
Once the benefit is established work is carried out to identify the offender's assets and cash that are available to pay back that benefit. An order is then applied for at court in accordance with the Proceeds of Crime Act (POCA).
The court will declare the criminal benefit and the amount available to meet it and make a confiscation order in those amounts.
Some of the funds recovered through the confiscation orders in this case will go to compensate the victims of this investigation.
Chief Superintendent Nikki Mayo said: "I never thought that almost five years ago we would be in a position to hand back money, in terms of wages earned and monies stolen to these victims – this is an incredibly proud moment for the investigation team and myself.
"This six-figure confiscation order is an excellent end to Operation Pottery and proof that modern slavery doesn't pay. With all proceeds of crime cases we do continue to work hard and identify assets and cash to ensure as much of the criminal benefit is paid as possible."