March 1, 2019 5.08 pm
This story is over 33 months old
Lincoln turning into tent city for rough sleepers
It's all getting a bit tents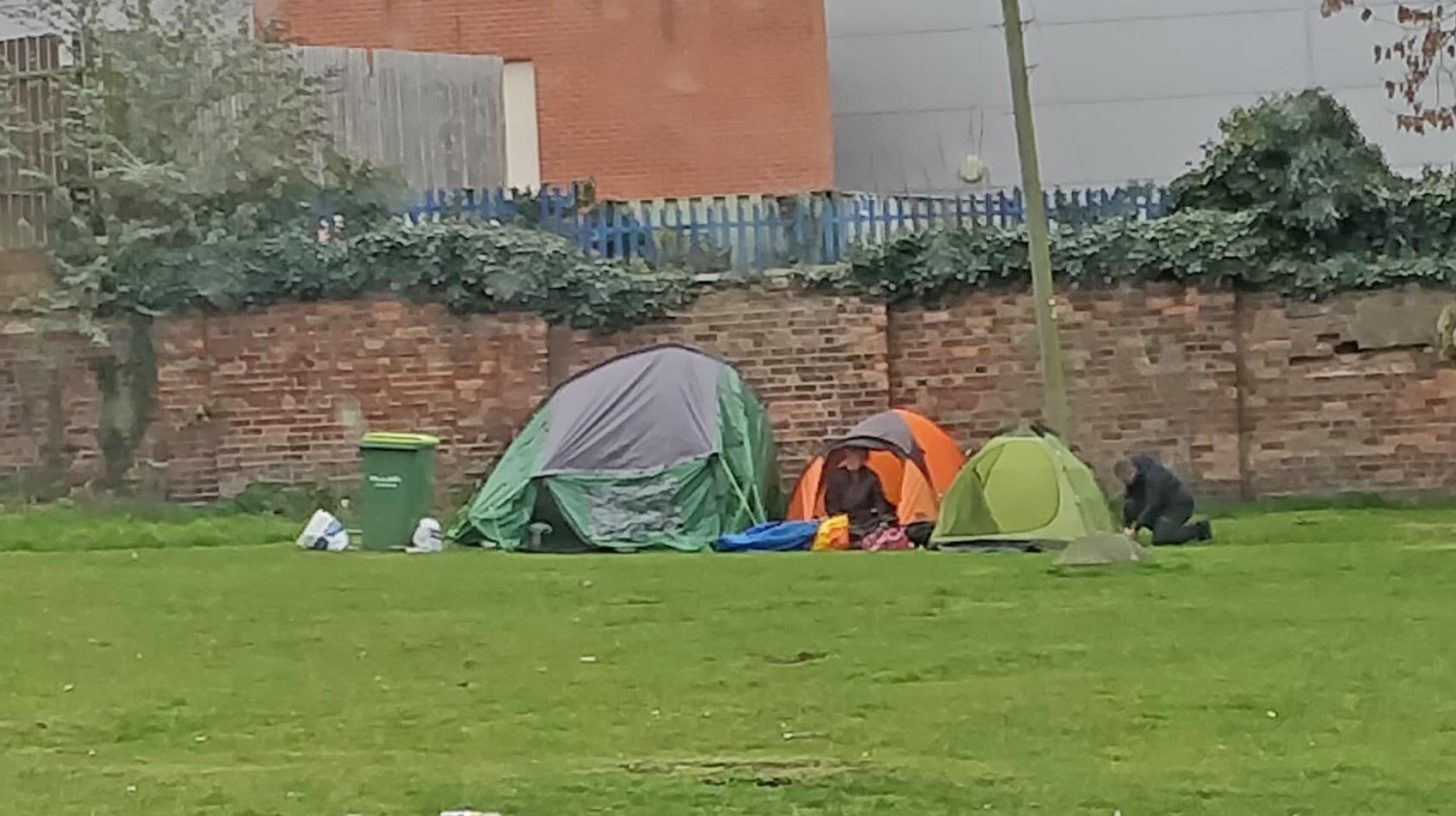 Lincoln now seems to be turning into a tent city hotspot as the number of homeless and rough sleepers in makeshift camps is visibly increasing.
There was an unmistakable rise in drug use and anti-social behaviour problems in the city centre last summer, taking its toll on local businesses, families and emergency services.
And now tents also appear to be popping up around the city, with people camping out in different areas until, on some occasions, they have been told to move on.
People have also reportedly witnessed a group in the Usher Gallery grounds using the area to take drugs in broad daylight.
Tackling the issue
After widespread coverage from The Lincolnite last year, Police and Crime Commissioner Marc Jones told us that the force was going to commit more officers to the city centre.
The City of Lincoln Council put £61,000 into an intervention team tasked with dealing with the problems of anti-social behaviour.
The issue appeared to be gradually improving until recently when Lincoln started looking a bit like a tent city.
Permanent fencing under bridge
A more permanent fence could be installed to block off an area often used as a homeless camp in Lincoln for the "foreseeable future".
As previously reported, the City of Lincoln Council cleared out and blocked off the stairs under the Wigford Way bridge to deter rough sleepers and anti social behaviour.
Blankets, sleeping bags and other belongings were cleaned out and a temporary fence was put up around the area.
There was also a homeless man who pitched up his tent by the river near Burger King in January, but this then vanished.
Usher Gallery campers
Five tents were pitched up on the grass and people reportedly witnessed a group using the area to take drugs in broad daylight.
The City of Lincoln Council's intervention team visited the campsite and issued them a notice to leave the area.
The team normally try to find accommodation for rough sleepers, but they told reporters people in the tents have previously had issues in the city's shelters so were left with limited options.
When The Lincolnite went to the area on Thursday the group appeared to have vacated the area.
Another group of people in tents were spotted on Rosemary Lane off Monks Road during the afternoon of Friday, March 1.
Army veteran's protest against city council
A "devastated" army veteran has been camped outside City of Lincoln Council offices for four days after he claims the authority is not doing enough to help him find a home.
Tom Foley, 36, pitched his tent outside City Hall in hope that the council will find him a suitable home.
After approaching the city council to find accommodation, he said the authority only offered him a bedsit in Gainsborough and rejected the offer.
This left him without short-term accommodation and he decided to camp outside the authority's offices in protest.
The council said it offered him accommodation and are happy to work with him to reach an outcome.
---
With Lincoln looking more like a tent city, is the problem of drugs, anti-social behaviour and homelessness getting better or worse in Lincoln?
There is some good news though, as YMCA Lincolnshire will get just over £700,000 from Homes England to help build the Lincoln Nomad Centre.
Construction on the purpose built emergency overnight accommodation for the most vulnerable people in the city could begin as early as April 2019.