March 15, 2019 4.16 pm
This story is over 56 months old
Northern Lincolnshire boost police numbers while Lincolnshire forced to cut
Keith Hunter says millions of pounds still need to be saved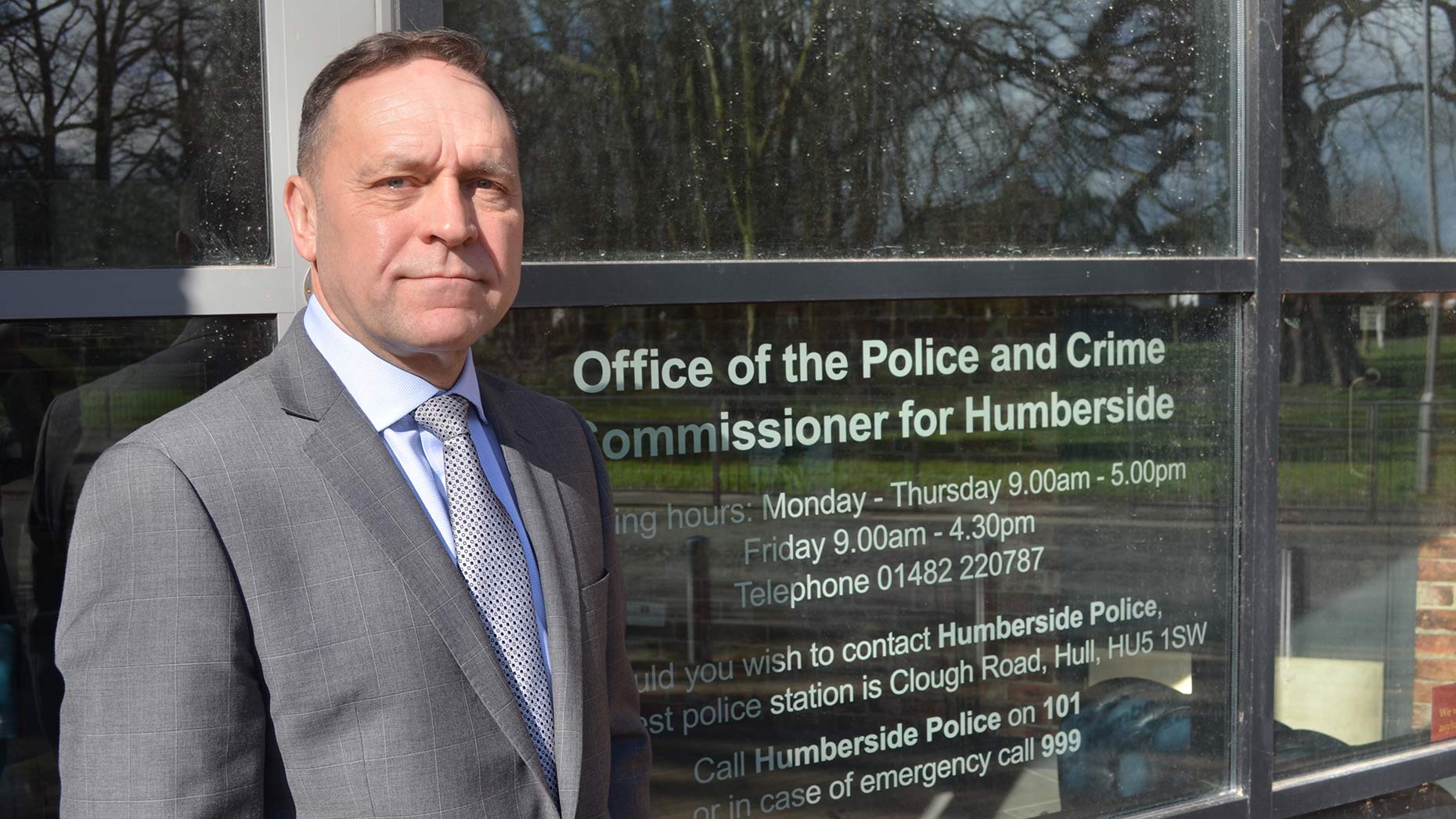 More than 190 extra police officers have been recruited for the North and North East Lincolnshire areas by Humberside Police, while Lincolnshire Police is forced to cut officer numbers in its area by at least 40.
Since Humberside Police and Crime Commissioner Keith Hunter was elected in 2016, he says officer numbers have risen from 1,420 to around 1,900 (480 extra), a move which he puts down to "really working the figures as much as we could."
Of that figure 192 (40%) have been allocated to the South Bank (North and North East Lincolnshire) with 288 (60%) of those going to the north of the bank.
The deployment of officers reflects the force's crime and incident demand.
He said he would like to see even more added to that figure but that to do so requires "millions and millions of pounds of efficiency savings".
"I would like to see a lot more officers on the streets but we have to be realistic, with the funding we get we have got a good number of officers out on the streets now."
He said the force's recruitment campaign had been the biggest nationally, with other forces now following suit, but he warned of uncertainty in the future.
"For me it's about sustaining them as far as possible. With current funding it is possible, but we don't know what our funding is going to be next year, we've been given no indication, so I'm having to make some assumptions based on no knowledge whatsoever.
"Basically around 'flat cash' which is a reasonable assumption on the information we've got at the moment.
"I'm not allowing the force just to slacken off, they have to deliver millions and millions of pounds of efficiency savings and I'm driving them to do that because I want those extra officers out on the streets where they can have an effect."
One such saving was looking to cut the number of PCSOs across the area from 224 to 150 to pay for the extra police officers.
However, he said his recent council tax precept rise of 12.04% (£24), the highest he could go before a referendum was required, had enabled him to save 28 of those.
Lincolnshire Police face losing 103 staff across the force – including 40 officers – plus an extra £1 million of cuts to the G4S contract despite an 11% rise in the precept in Marc Jones' own budget.