March 7, 2019 4.47 pm
This story is over 56 months old
Strange mark sparks fears over Lincoln 'burglar tags'
Some have said it marks a house out to potential theives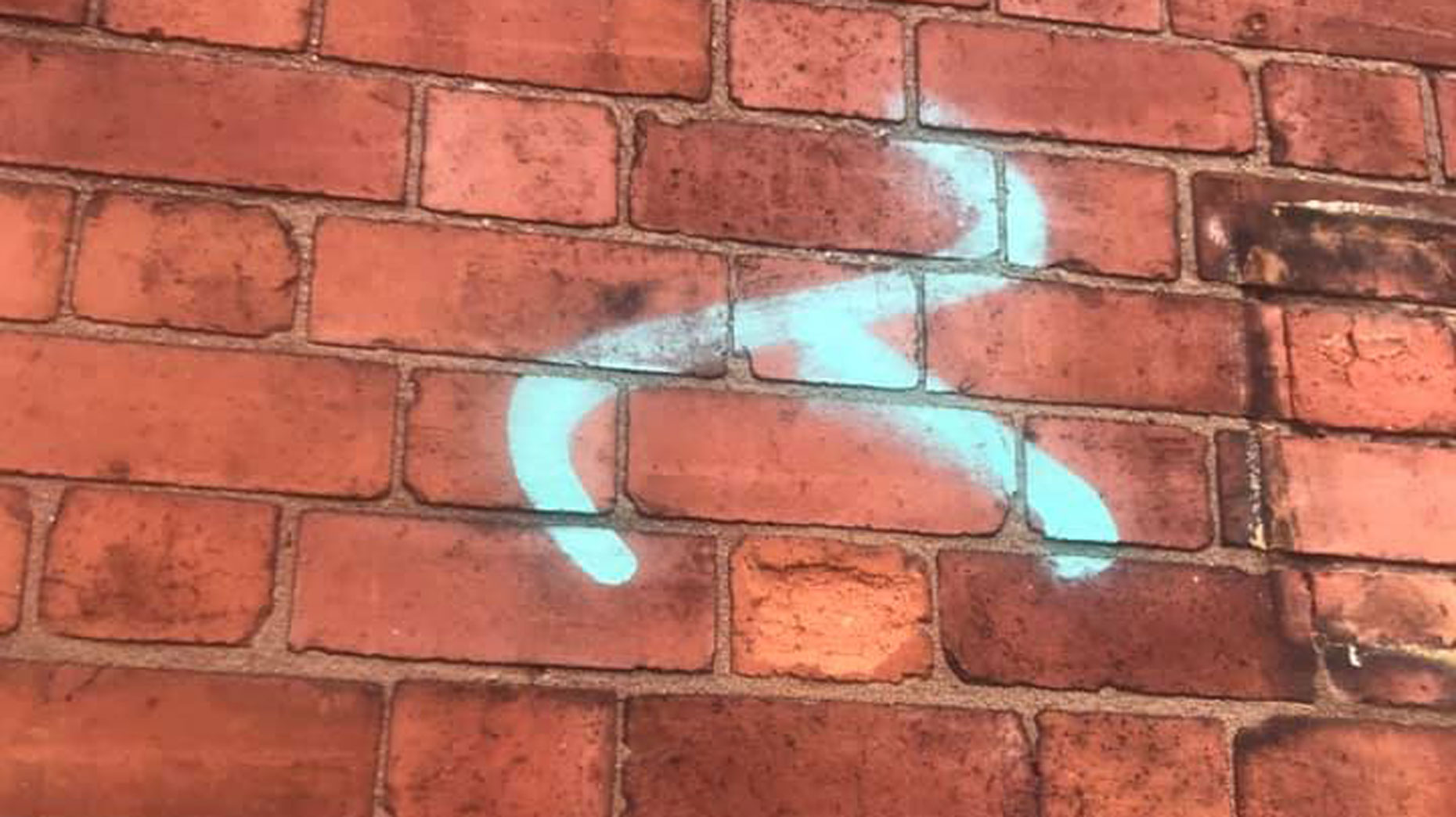 A strange mark scrawled onto a student house in Lincoln has sparked more fears over "burglar tags," which reportedly point out targets to potential thieves.
Chloe Till, a nursing student at the University of Lincoln, found the mark this morning at her house in the lower High Street area.
It comes after someone scratched what appears to be an 'x' in the middle of a 'v' at a student house in the West End area.
This new blue symbol appears to be 'Lambda' on its side, which is the 11th letter of the Greek alphabet and has many uses in the scientific field.
When Chloe posted a picture of the mark on the Overheard at Lincoln student Facebook page, some commented that it could be a "burglar mark" and said they should get in touch with the police.
"It's worrying because we are the only house [the symbol] has appeared on," Chloe Till told The Lincolnite.
"We have no idea what it is and only just noticed it this morning. I don't understand why someone would do that."
It is unclear what the mark could mean or whether it is the symbol of a burglar.
Lincolnshire Police has said anyone who is worried about their safety should contact the force on 101 or read their official guide on their website.
---
Have you come across any similar markings in your area? You can get in touch with the news team by emailing [email protected]