March 12, 2019 10.44 am
This story is over 33 months old
Try Moonlight Yoga at The Collection museum
Why don't yoga try it out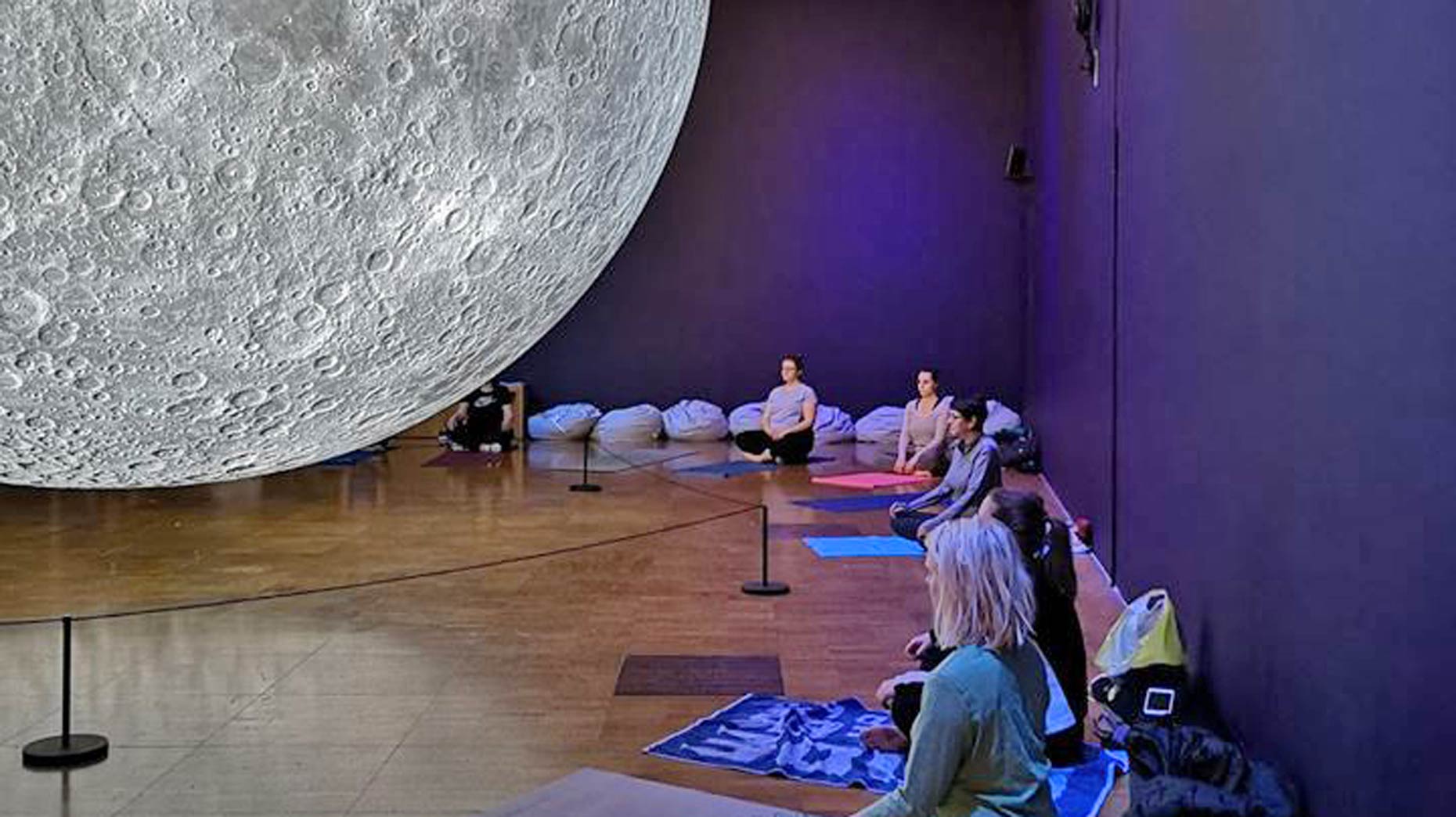 Why don't yoga try something different and exercise under the moonlight at a Lincoln museum.
As previously reported, a gigantic moon landed in Lincoln and was installed at The Collection museum. It will stay until April 28 to celebrate the 50th anniversary since man first walked on the moon.
The Collection runs Moonlight Yoga sessions alongside this exhibition. This is separate to its usual yoga events and proved very popular so more dates were added.
However, there are only limited spaces left available for the class on Thursday, April 25 at 5.30pm-6.30pm. To purchase tickets priced at £5 click here.
Further dates may be added in the future but nothing has yet been confirmed.
Over 8,000 visitors
More than 8,000 visitors have already enjoyed the spectacular art installation at the museum.
The Museum of the Moon exhibition is a touring artwork by UK artist Luke Jerram.
The installation is complemented by a surround sound composition created by BAFTA and Ivor Novello award winning composer Dan Jones.
Measuring six metres in diameter, the giant moon features detailed NASA imagery of the lunar surface. Each centimetre of the internally-lit spherical sculpture representing 6km of the moon's surface.
Visitor experience manager Paul Mason said: "The response to Museum of the Moon has been fantastic.
"And with over 8,000 visitors in just nine days, it looks set to be one of our most successful exhibitions ever.
"It really is a unique art installation, and an experience unlike any other. Don't miss it!"
The Collection is trialling a pay what you decide approach to allow as many people as possible to experience the work. Visitor donations will be used to keep the museum running and open to the public.
Late night viewing
There will be a late night viewing of Museum of the Moon and the complementary exhibition Eclipse Chasers by Keith James.
The launch of a new sound wall commission responding to Museum of the Moon by student Reece Smith will take place on Friday, March 15 from 4pm-9pm.
Dine under the moon
Bookings are open for a one night only dining experience under the moonlight.
One group of up to 10 people will be able to experience a five course meal inspired by the lunar artwork.
Award winning chef Darren Rogan will be creating dishes tailored to the people who book on for
the meal on Friday, April 19.
Prices are available on request. Anyone interested in booking can find out more by sending an email to [email protected]