What happened when we followed a Lincoln 'paedophile sting'
Tempers ran high and baseball bats were brandished when we sent a reporter on a paedophile sting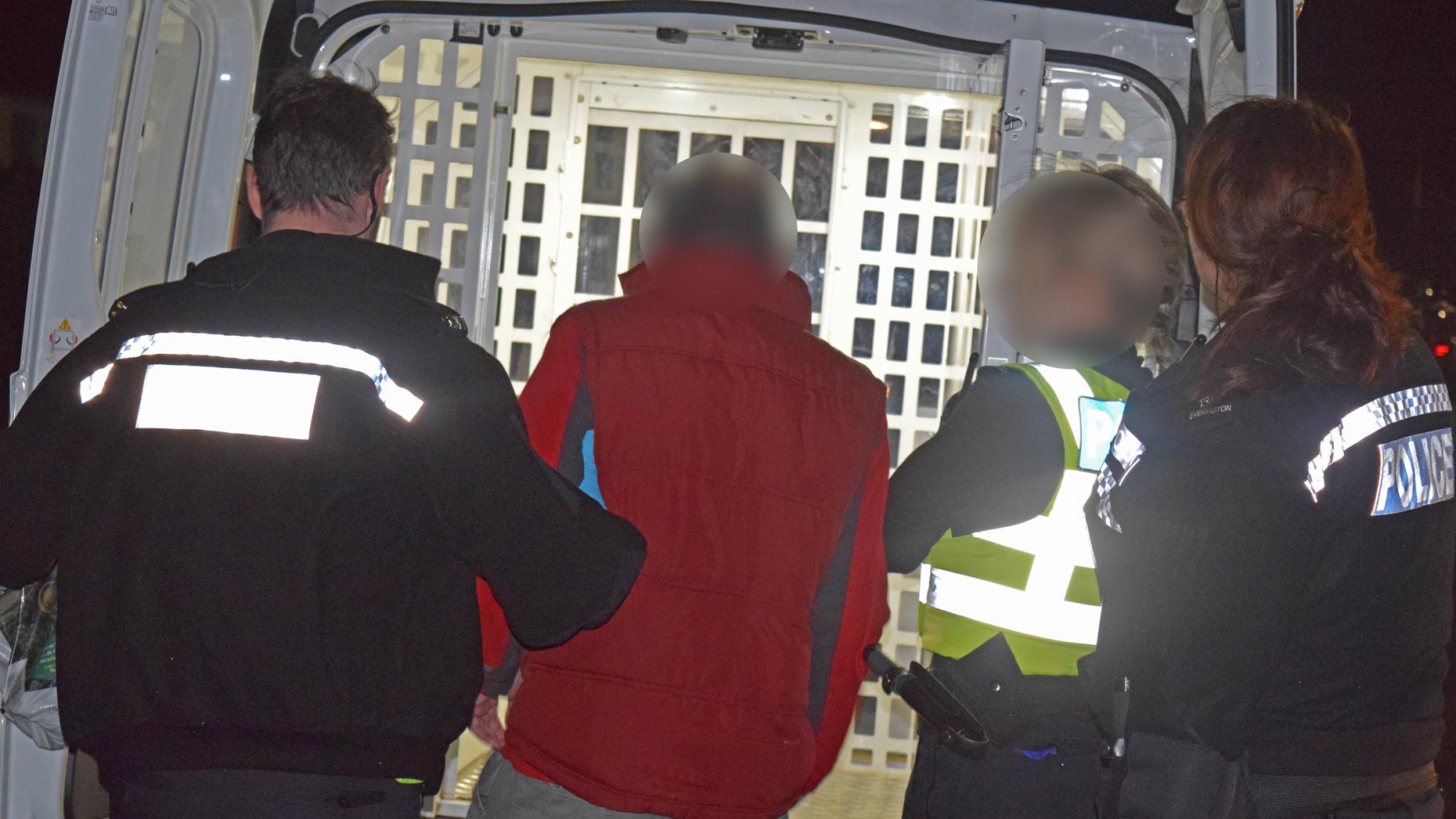 Tempers ran high and baseball bats were brandished last night in Lincoln when a suspected paedophile was cornered by a group of vigilantes.
Lincolnite reporter Connor Creaghan was greeted by five members of the self-appointed Keeping Kids Safe (KKS) group before observing the sting in the Birchwood area at around 7pm on Sunday, March 3.
The team claimed they had messages from the suspect to a decoy, acting as a young girl online, containing disturbing and inappropriate comments.
He was also accused of arranging to meet up with the decoy in Scotland 'for sex' and asked if she would be "wearing a thong."
"We just want to have a chat with you," said the group's leader Patrick Fripps when the suspect asked what was happening from his window.
Eventually the suspect came downstairs to talk and when questioned about talking to young girls online, he asked "which one?" and claimed that he 'only talks to people over 18-years-old.'
Patrick then showed the suspect supposed screenshots of his messages and told him that he could be sent to jail, while thousands watched live on Facebook.
At this point, a few neighbours who had realised what was happening had come out armed with baseball bats.
Some shouted "paedo" from across the street.
The KKS team stopped the neighbours from attacking the suspect before calling the police to intervene.
While waiting for the police to arrive, one of the sting team told a reporter that his partner had been abused as a child. That was his motivation to catch paedophiles.
Lincolnshire Police quickly sent three officers to defuse the situation and question the suspect before they escorted him to the police station.
Patrick Fripps told The Lincolnite after the man was taken away: "He was talking sexually online to someone he thought was a 14-year-old girl.
"It was a bit disappointing that he kept trying to hide but we can't go into his house and just have to take the abuse he throws at us.
"Going live on Facebook to thousands of people gives victims a chance to speak out if he has touched a real child.
"If this guy was talking to a child or a decoy in the local area I believe that he would have tried to meet up with them."
Patrick handed the evidence he had to police and said he was looking forward to seeing the suspect again if the case goes to court.
The work that paedophile hunters do is a grey area in the law, but Paddy says that some officers turn a blind eye and even encourage their work.