March 13, 2019 10.29 am
This story is over 33 months old
Work begins on new homes at former dairy site
The estimated finish date for the project is 2020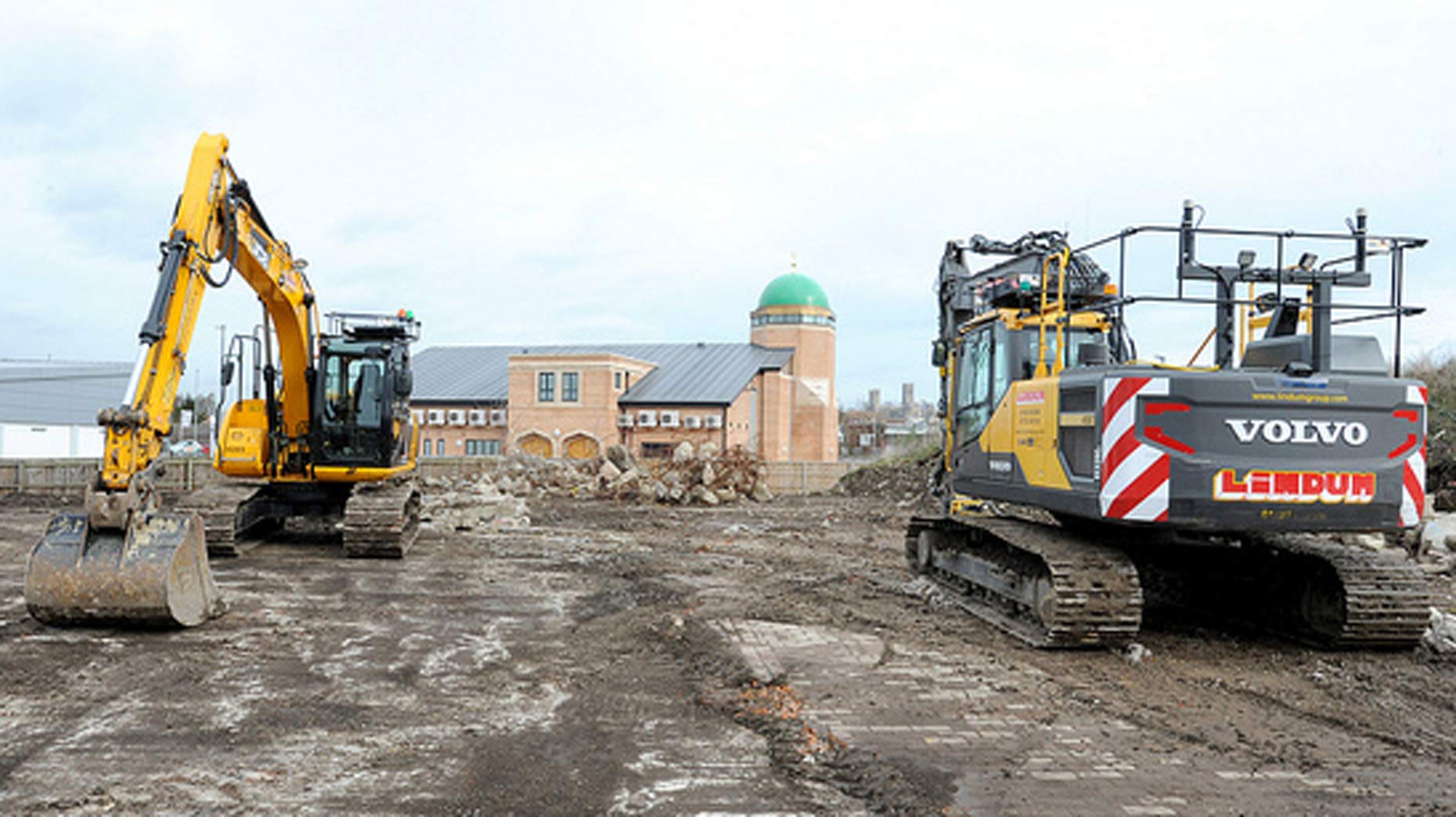 Work is underway to transform a former dairy site in Lincoln into 36 affordable new homes.
Longhurst Group will deliver the scheme on the site which used to house Boultham Dairy's factory. It is located next to the mosque off Boultham Park Road in Lincoln.
The factory was the main provider of dairy products for Lincoln and the surrounding area until its closure in 2012. The full site has already been partially developed to provide a Lidl supermarket and the mosque.
The final parcel of land on the site will be redeveloped by the Lindum Group. It will provide six three-bed townhouses, 12 three-bed semi-detached houses and 18 two-bed semi-detached homes.
Lindum's Plant division will prepare the remaining parcel of land. Enabling works are expected to take around seven weeks to complete. The estimated finish date for the project is 2020.
Director at Lindum Edward Chambers said: "We have been on site for three weeks and have cleared the area of rubbish and all the vegetation which gathered since the dairy closed.
"We filled many skips, all of which were taken to our Lindum Waste site in Saxilby, so all the rubbish could be recycled.
"We are also gathering up a large pile of all the old concrete, which will be crushed on site and then reused in the ground to bring the site up to the required levels.
"Once the enabling works are completed, the Lindum Construction team will move onto site and begin their work."
Director of Development and Sales at the Longhurst Group Nick Worboys added: "The affordable housing that this scheme will provide is sorely needed in the city. We're now looking forward to seeing it all come to fruition, thanks to the support of Homes England and our partners Lindum, with whom we continue to enjoy a fruitful relationship."
Nineteen of the properties will be available on a Shared Ownership basis. The remainder will be made available for Affordable Rent.