April 12, 2019 9.19 am
This story is over 55 months old
Business Week: Department stores and the bricks vs clicks battle
Read the headline feature from this week's Business Week newsletter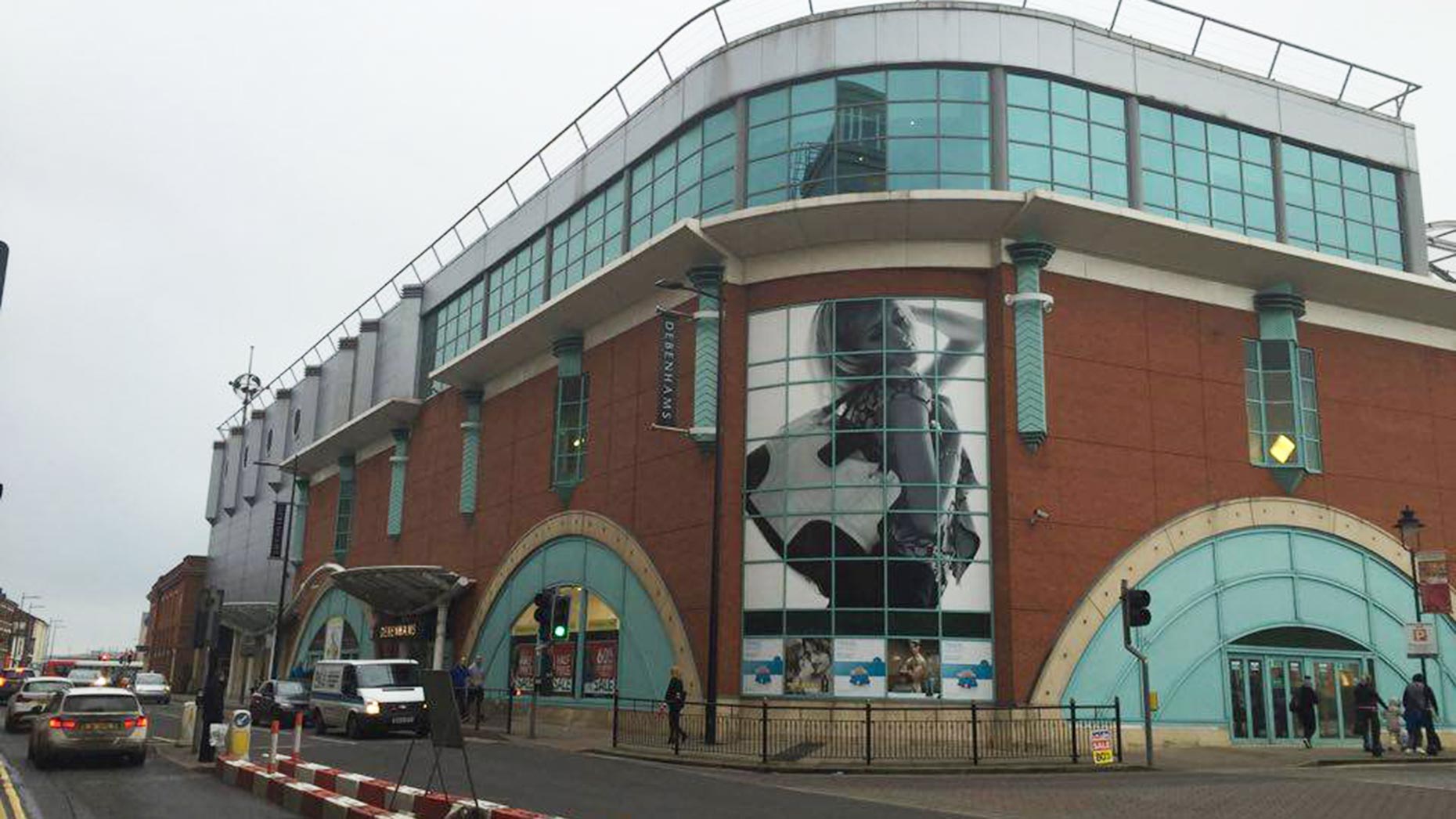 It's the age of uncertainty, and don't we know it. Edging towards the slippery slope to retail retirement this week was Debenhams — once a giant of the fashion world, now a tale of stagnant shop floors and tired, mammoth buildings. Now in the hands of its lenders, it's down to a successful, savvy and innovative new owner to turn things around.
---

This article first appeared in the new Business Week newsletter by The Lincolnite and Lincolnshire Reporter. Sign up free to receive it in your inbox on Thursdays.
---
Department stores have historically been a major draw to high streets across the UK, but when the digital boom shook their foundations, cracks began to spread. It was perhaps an omen that one year after Debenhams marked a net worth peak of £1.7 billion in 2006, the iPhone was launched.
Debenhams, now worth £20 million, wasn't the only one not to see that things needed to change. According to property advisors Altus Group, since 2010 almost a third of department stores in England and Wales have disappeared.
Debenhams was a laggard compared with rivals John Lewis, but other competitors like House of Fraser have swallowed the bitter taste of demise in recent months. New owner of H of F Mike Ashley (Sports Direct) is said to have envisioned joining it with Debenhams to create a 'Harrods of the High Street'. He could yet buy Debenhams.
If the 166-strong chain is to avoid a BHS deja vu, the 241-year-old business must "drastically change", say Lincolnshire leaders. Executive county councillor for economy and place Colin Davie said: "Change is coming to the high street. Traditional shoppers and people who use stores like Debenhams are now going online, so they [dept stores] have a bigger space and fewer customers inside them. Their model needs to change drastically to meet online demand and I suspect it will mean the loss of stores on the high street if they can't survive.
"Lincoln's store is a big building, with significant business rates, and while I have no knowledge of the costs or visitors, they're clearly looking to survive now and whether they will is going to be a challenge I suspect. I would not want to see Debenhams lost in Lincoln, but alternatively we cannot intervene in private companies' affairs."
He added, amid warnings 50 Debenhams stores could close in the UK by the year's end, that there are plenty of reasons the company would benefit from staying in the growing city. "We can encourage them to see the opportunity in Lincoln in the years going forward. With more customers looking to come to the city because of the direct trains, Lincoln becoming a health centre, I would say to Debenhams 'despite your struggles today there are real opportunities for the company in the city in the years ahead.'"
Rick Smith, MD of Forbes Burton, an insolvency and company rescue specialist based in Lincolnshire, added: "As sad as it is to see Debenhams go into administration, it isn't entirely unexpected as they have been struggling for some time. It possibly means the planned closure of up to 50 stores may well be brought forward to start paying off the debt."
Shoppers in Lincoln told reporters they were surprised by this week's administration news. Many said they preferred to buy their clothes in person and would continue to use the store. Others blasted the shop for being 'too expensive' and 'in need of a facelift'. With thousands logging on to their favourite online shop at all hours of the day, there could be an argument for extended opening hours too.
If the people of Lincolnshire are anything to go by, new owners will need to provide an appealing setting for buying clothes at a reasonable price, as well as going the extra mile to keep shoppers happy outside of working hours.
---
SUBSCRIBE to Business Week, the new email newsletter from The Lincolnite and Lincolnshire Reporter, bringing you weekly features, analysis and a news roundup of the top stories by Stonebow Media. Sign up free to receive it every Thursday morning in your inbox. We won't spam you or share your details with third parties, we promise!
---