April 5, 2019 10.47 am
This story is over 32 months old
Delayed luxury flats leave students homeless
Some compensation was offered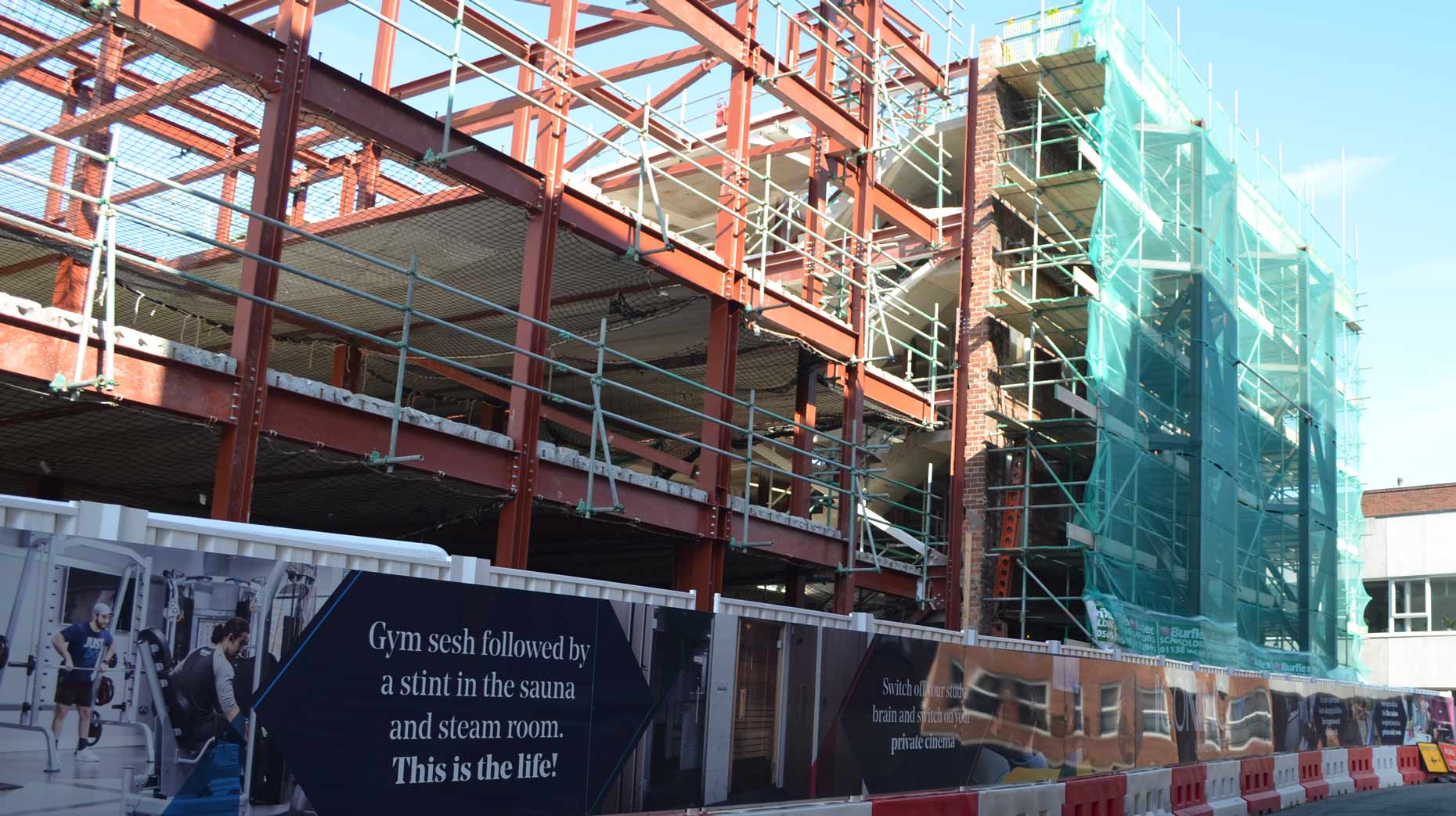 A new £20 million student apartment scheme has been hit by delays leaving students homeless.
As previously reported, building work began last summer on 138 luxury apartments located on the junction of Beaumont Fee, Mint Lane and Park Street.
The scheme – Gravity – is being developed by the Parklane Group under its IconInc brand.
IconInc confirmed that the launch of the new student accommodation, which will include facilities such as a steam room, sauna, home cinema and gym, has now been put back to 2020. 
Students received an email from IconInc this week, breaking the news to them that they might find alternative accommodation.
But it's late in the application process, and many of the city's student digs have already been reserved.
The email promised the affected students will be given £100 compensation and refunded their £500 deposit, and have been offered a fixed term credit on an Odeon Cinema Card or Gym Membership at Puregym.
One of the affected students, who wished to remain anonymous, told The Lincolnite their accommodation was due to cost £184 a week.
They said: "They phoned and offered a little bit of compensation. I was so upset about it all.
"I was sent an email about an hour after my phone call, but they only offered the university student housing team as support which at this time of year has few options left.
"I was offered compensation of £100 or a gym membership or an Odeon card which are all rubbish for the amount of stress it caused. There was a £500 deposit which is also being refunded."
In an email sent to students, IconInc said: "We are taking the difficult decision to postpone the launch of IconInc Lincoln Gravity until 2020 as your student experience comes first and any risk of a delay is too big a risk for us to accept.
"By fast tracking the build and opening prematurely, this would challenge the quality of finish and integrity of our brand. Above all, we don't want to disappoint our tenants which is why we are taking this pre-emptive and operating with total transparency."
It also states that recent high winds caused a problem. The company has been working closely with Lincoln student accommodation services who told them there are still apartments available and support can be offered if needed.
'Thrown up some serious challenges'
A spokesperson from IconInc told reporters: "We can confirm we have had to make the difficult decision to delay the launch of IconInc Lincoln Gravity until the new academic year in 2020.
"We have contacted our valued customers who had signed up early for a IconInc Gravity apartment and we have returned their deposits and offered them compensation.
"The historic site in which Gravity sits has thrown up some serious challenges during the construction phase and despite the contractor's best efforts to keep to the programme they and we foresee a potential delay in completing the schedule of works on time and to the high standard we expect for our residents.
"We are committed to this project and look forward to launching in 2020. We thank our customers and the community for their understanding during this time."
Students devastated
Another source close to the situation, who wished to remain anonymous, added: "Students are devastated and are being told that it's too windy to complete the building even though the site has been empty for weeks.
"They are just calling all students to tell them that this is happening and all contracts have been cancelled.
"I"ve seen the email that they have received and listened to one of the calls that they had and to be honest it was pretty appalling."