April 1, 2019 4.02 pm
This story is over 55 months old
Immigration centre 'should close' after damning report
Four people died at Morton Hill in 2017 alone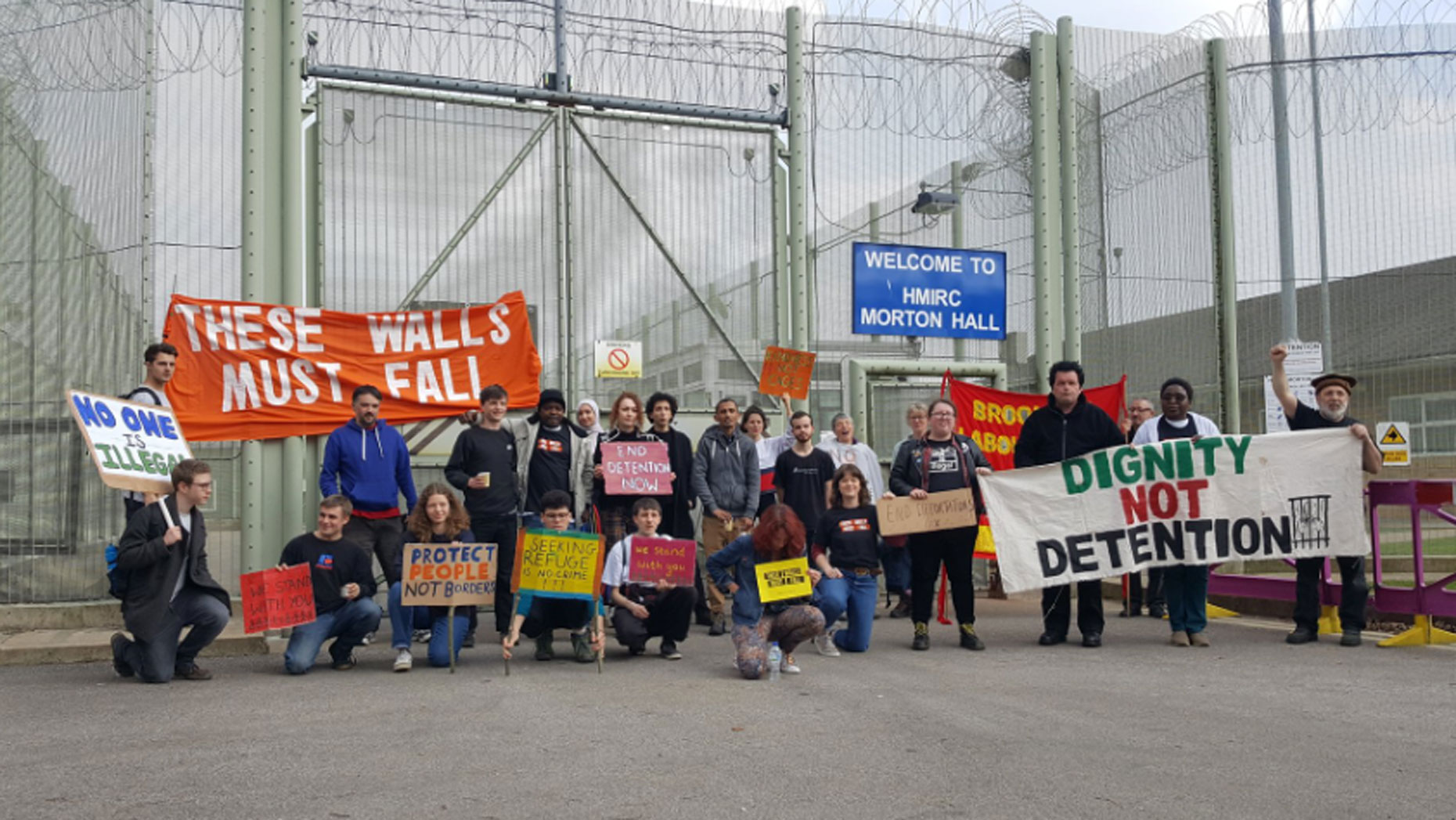 A campaign group has called for a Lincolnshire immigration centre to be closed, after a damning report found "serious failings."
Protesters chanted songs and waved placards while blocking the entrance to Morton Hall at the weekend.
The group called "These Walls Must Fall" visited the immigration centre in the wake of a new Home Affairs Committee report.
In the report, the Home Office was slammed for "utterly failing" in its responsibility to oversee the safe and humane detention of individuals in the country.
"A series of safeguarding and case-working failures have led to people being wrongfully detained, held in immigration when they are vulnerable and unnecessarily detained for too long.
"We call for an end to indefinite detention and a maximum 28-day time limit. The Home Office must do much more to ensure that detention is a last resort."
Rosie Huzzard, organiser of the protest, told Lincolnshire Reporter that the immigration centre should be closed down.
She said: "Morton Hall is just a big prison for asylum seekers who seek refuge in the country. They use the centre to intimidate people.
"A lot of people who go in there experience trauma and abuse. We wanted to protest to show that we were in solidarity with the people who are stuck there."
It's the ninth time the group has protested outside Morton Hall. This time they called for the centre to be closed down and for a detention time limit of six months.
The group claimed to receive an email from a detainee inside Morton Hall after the protest.
It said: "Yesterday was a day full of joy and atonement as we had protesters showing their solidarity for us.
"It was reviving to know other people are concerned with our despicable situation and brave the chains of obstacles to support us."
As previously reported, four deaths in one year at the Swinderby-based centre sparked an inquiry in 2017.
Home Office response
A spokesperson for the Home Office told Lincolnshire Reporter they're looking at time limits for how long people can be detained.
"Detention is an important part of our immigration system – but it must be fair, humane and used only when absolutely necessary.
"We do not detain people indefinitely, and the law does not allow it – most people detained under immigration powers spend only short periods in detention.
"As the Home Secretary made clear in our response to Stephen Shaw's follow-up review of the welfare in detention of vulnerable people.
"We are committed to going further and faster with reforms to immigration detention and a comprehensive cross-government programme of work is in hand to deliver on that commitment."