April 4, 2019 2.45 pm
This story is over 32 months old
'My mission to photograph 100 Lincoln strangers'
The joy of photographing strangers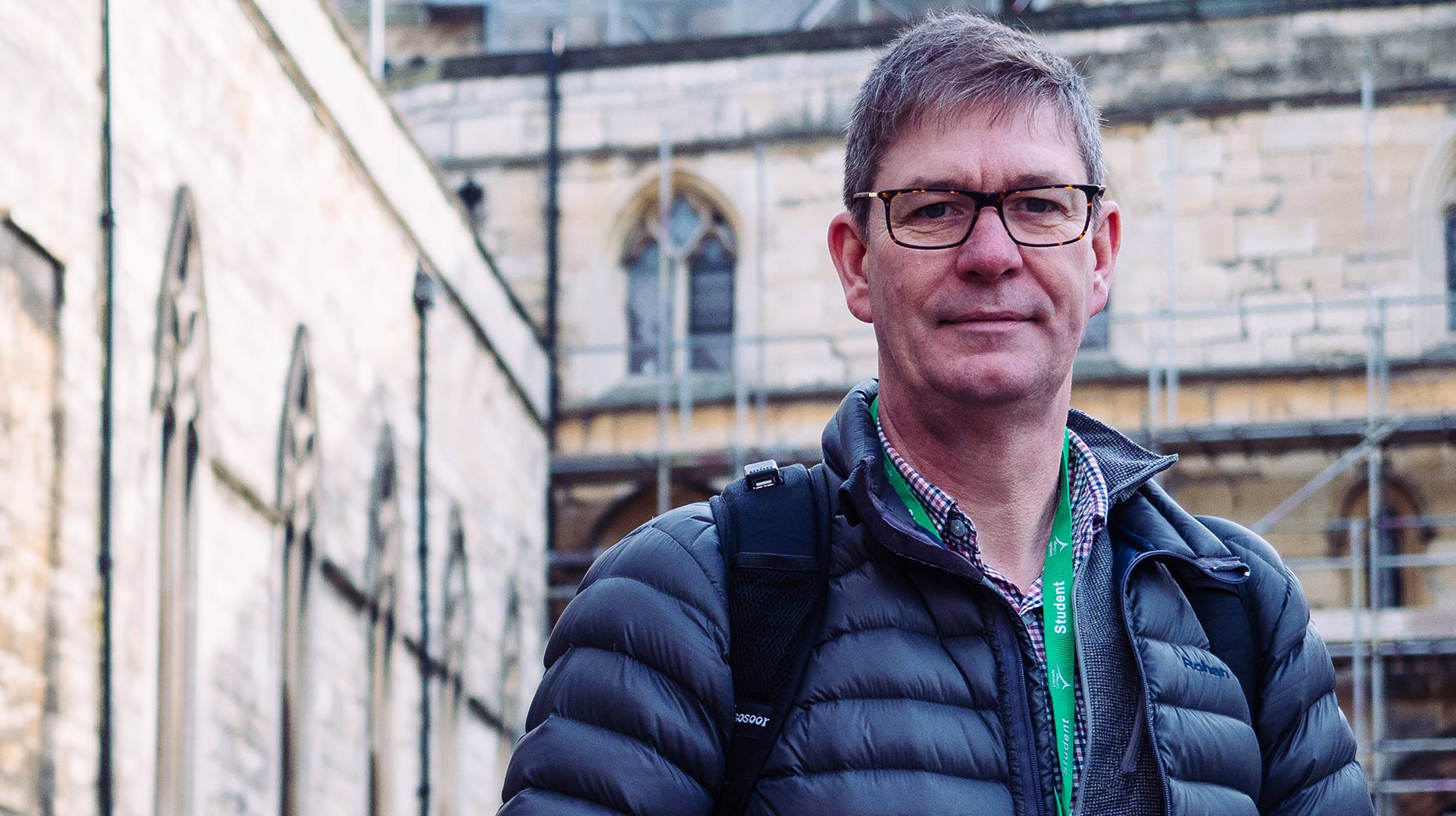 A Lincoln photographer is telling the stories of 100 strangers in the city through a series of spontaneous cathedral portraits.
For ex-cop Richard Hall, retirement has been an unexpected journey of discovery, taking him back to the classroom and connecting with hundreds of people from all walks of life.
"My wife said I was bananas when I applied for a degree in photography," laughed Richard, 54. "Two days later, she'd signed herself up to a course too!"
For 30 years, Richard was a police officer working in custody. He also spent two years in the Home Office for the Ministry of Justice and said his career gave him varied experiences of working with people.
He said enrolling in the course at Lincoln College has been an inspiring journey.
His days now typically range from classes and eight hours stints in the college dark room, to sports photography and even work in events and community theatre.
"It's been fascinating and given me so much joy. It's made me realise I'd prefer to be poor and have time.
"My final year dissertation is coming up. While people are travelling around to find their subjects, I thought what better subject than the beautiful cathedral on our doorstep.
"100 Strangers is a challenge taken on by photographers across the globe. The Flickr group has almost 12,000 members. I believe I'm the only one focussing on the specific area of Lincoln."
Richard has so far photographed 11 strangers in and around the cathedral, including a sneaky celebrity, and has been fascinated to learn their stories and what brought them to the city.
With each new picture, he issues his subject a distinctive business card with a QR code that links to his Flickr gallery, where their portrait and bio will appear.
Here are some of the characters who feature in the project so far with short extracts from bios written by Richard: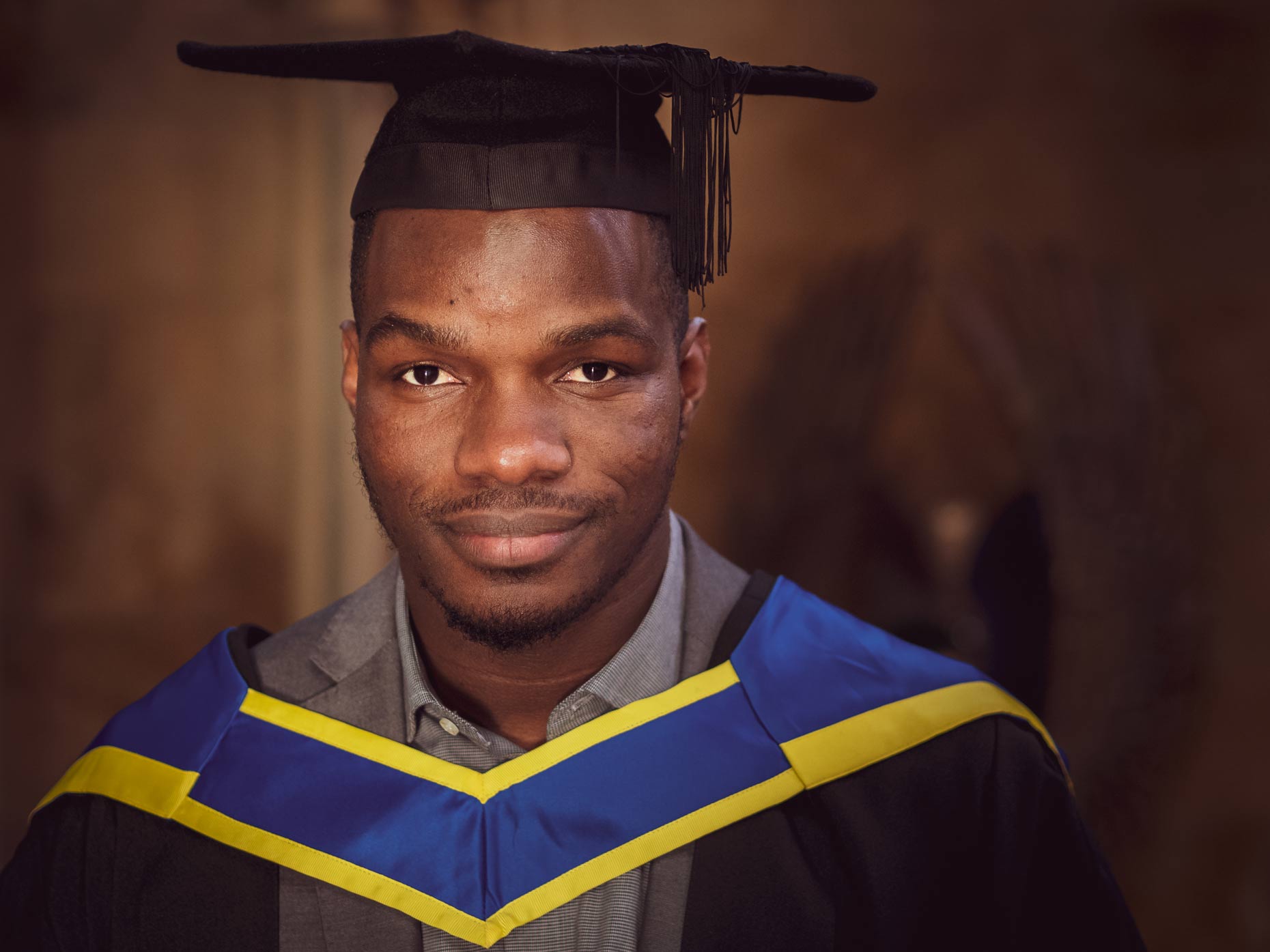 "I met David inside the Cathedral with his proud family on the day of his graduation from the University of Lincoln. David is originally from Uganda and has studied hard for 5 years to graduate with a Degree in Architecture. David told me he was applying for jobs to realise his dream of becoming a fully qualified Architect. David did tell me the 5 years had seen plenty of ups and downs but that both contained important lessons. It was great to see so many graduates in and around the Cathedral and I was delighted to find someone for my project so enjoying his experience on the day."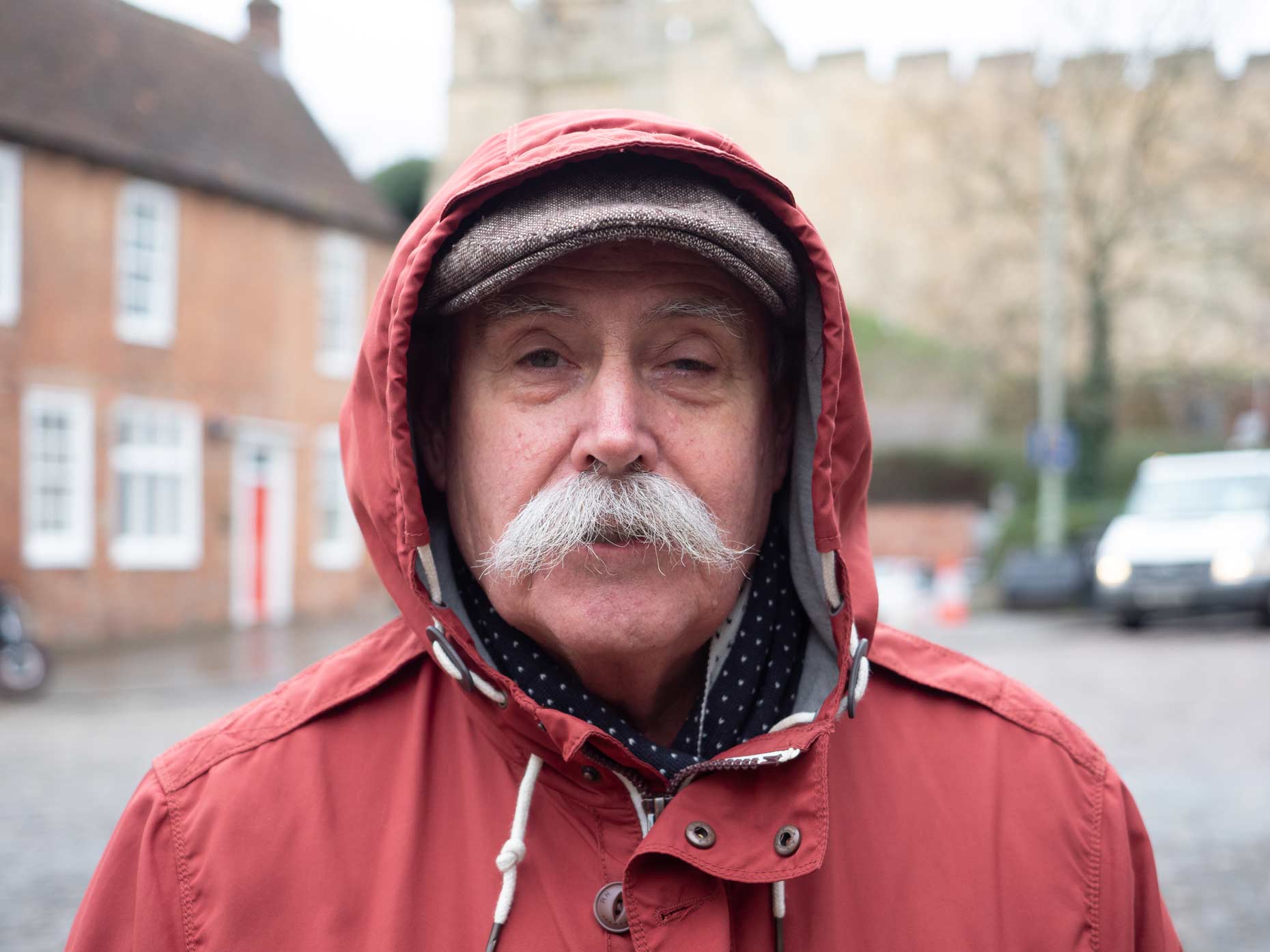 "I met Les between the Cathedral and the Castle. Les and his wife were visiting Lincoln whilst they are staying with their daughter in nearby Newark. I was immediately drawn to his wonderful moustache. Les lives in Kent and retired I think he said 4 years ago. Les used to have a company concerned with the removal and safe disposal of asbestos. He told me the last asbestos was put into buildings in around 1987 and that there is still at least 30 or 40 years worth of work before all the asbestos in the country has been removed. In addition to this portrait I asked Les to make my portrait as part of one of my degree modules which he did."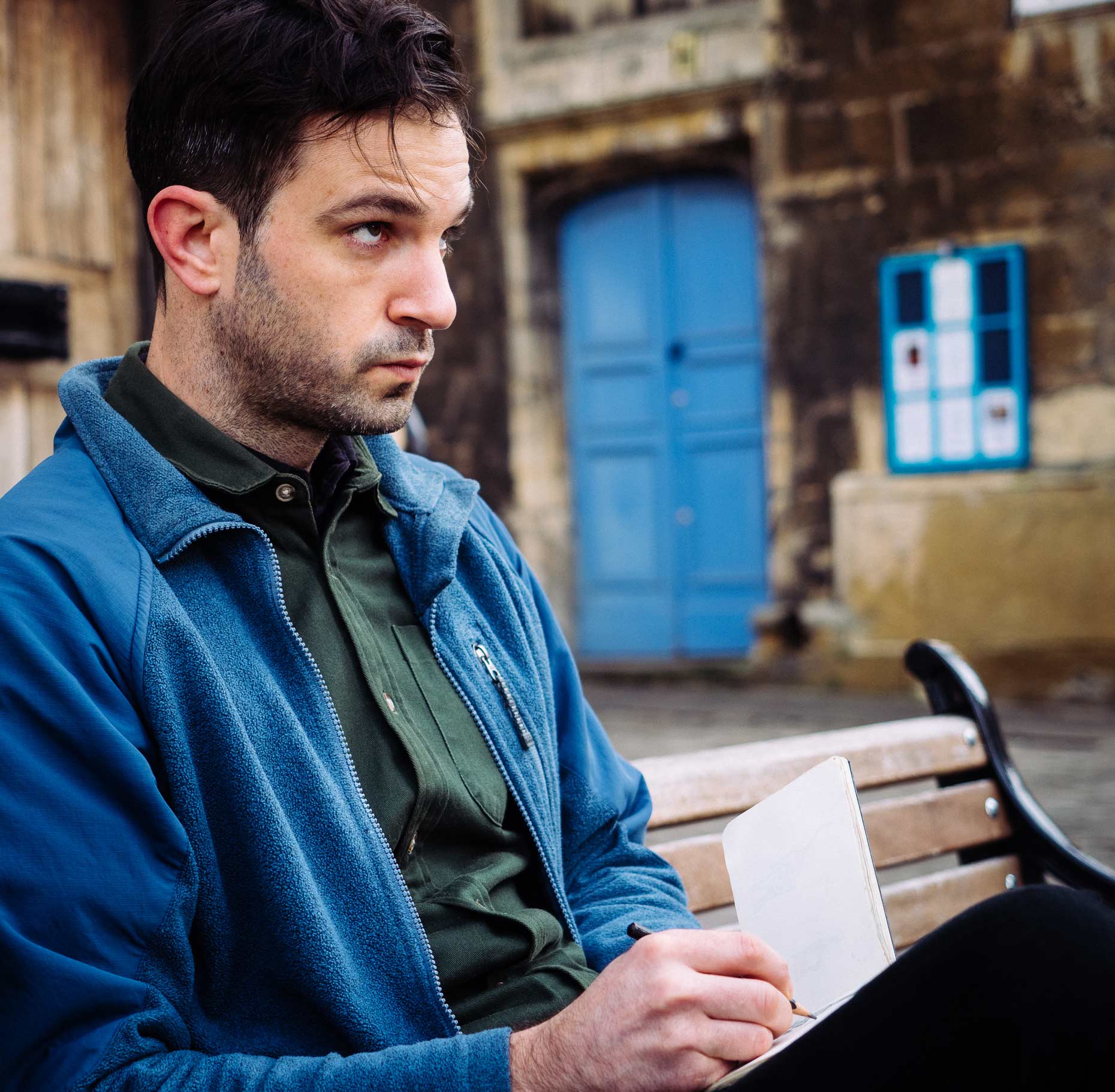 "I met Will sat on the bench outside the Lincoln Tourist Office. Will was sat quietly sketching Steep Hill in pencil. I approached him and explained the project and gave him my business card with the link to my Flickr feed and he willingly agreed to take part. He told me he works as an Illustrator in London. He was in town to see his brother and originates from Nottingham. Will said he is getting over his shyness of working in public and had graduated from little scraps of paper on the tube to now using a sketchpad. I did have a look through his illustrations and they were beautifully seen.
"In addition to this portrait I asked Will to make my portrait as part of one of my degree modules which he did. When framing my picture although he was unfamiliar with the camera it was obvious that he had trained at art college."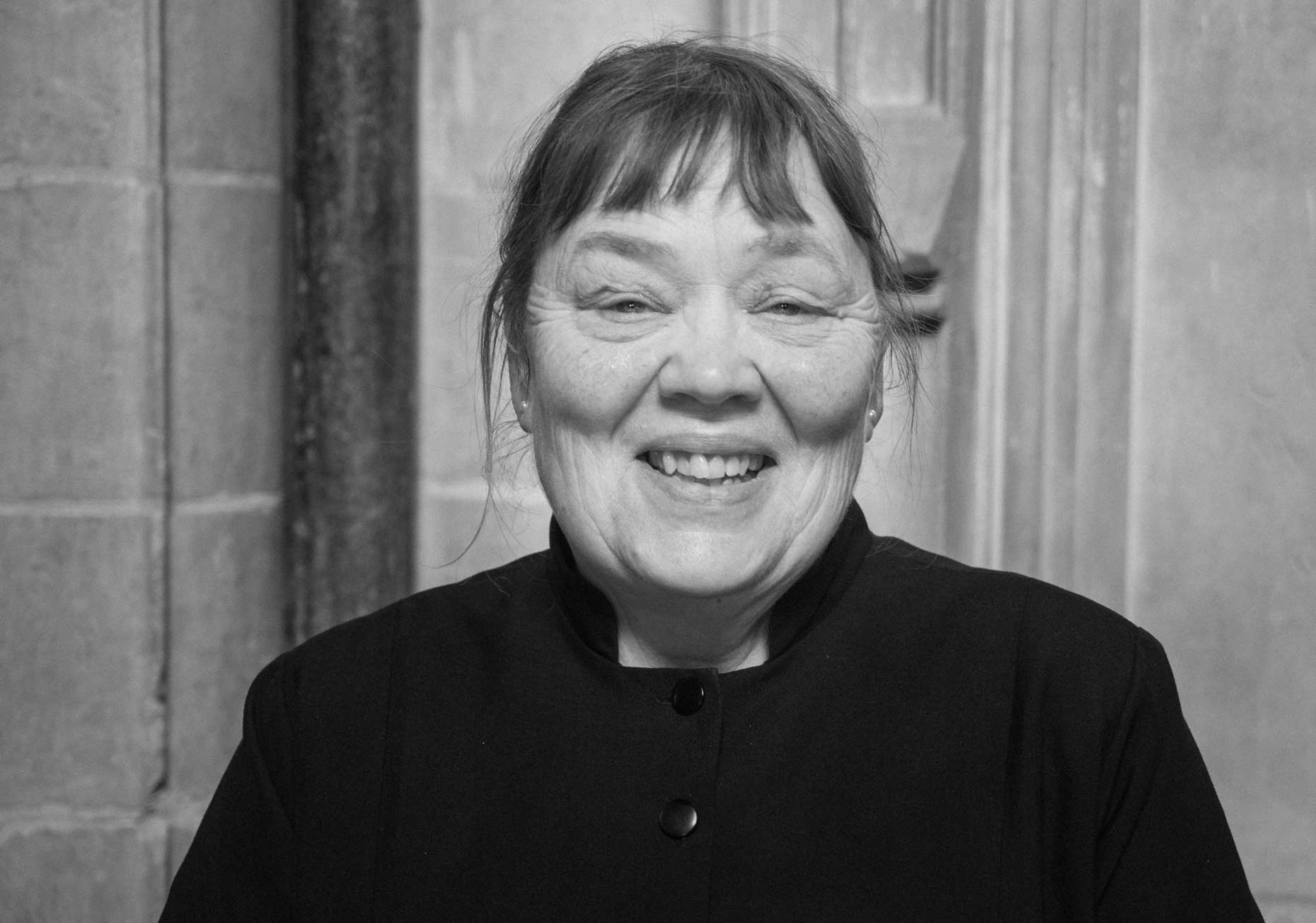 "Lynne was spending the day in the Cathedral acting as Duty Chaplain. She explained the role of the Duty Chaplain which is to offer support and advice to anyone that might need it. Lynne works three or so days in the Cathedral in this capacity and studied for a Degree in Theology at the University of Lincoln. Mostly she acts as a friendly ear provided to those that need support and she gave me examples of a few of the encounters that she has had recently. In addition she told me about King Henry the VIII's confessor who was interred right next to where we were talking and whom the King had had executed despite his former role. Honestly I could have sat talking to her all day."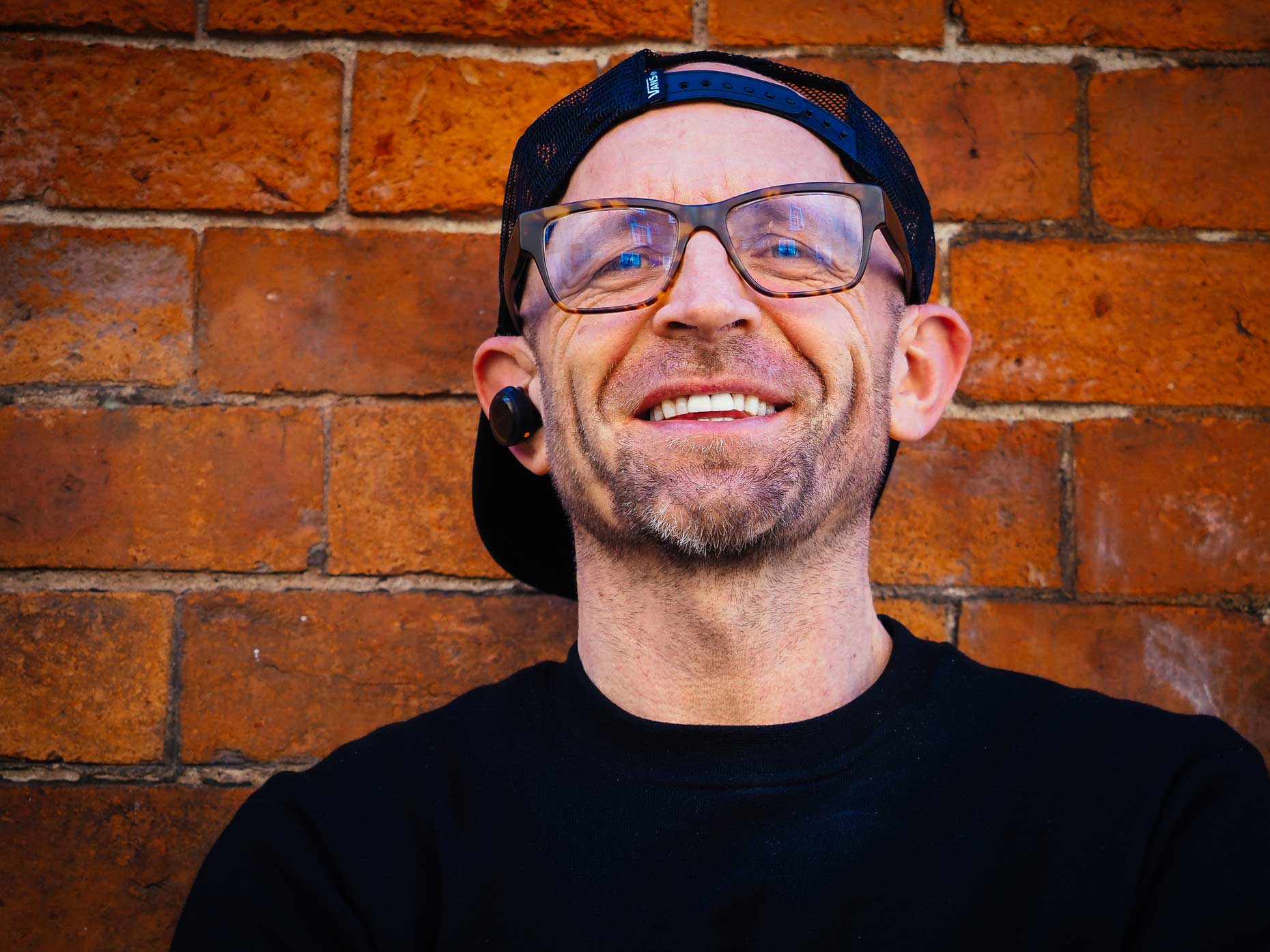 "Jason was minding his own business and relaxing with a cup of tea when I approached him and asked to make his portrait. I explained I was a degree student at the College at Christs Hospital Terrace and Jason told me he himself had been an Art student at the College some years before. Jason is well known as a television host and technology expert but was approachable and generous with his time."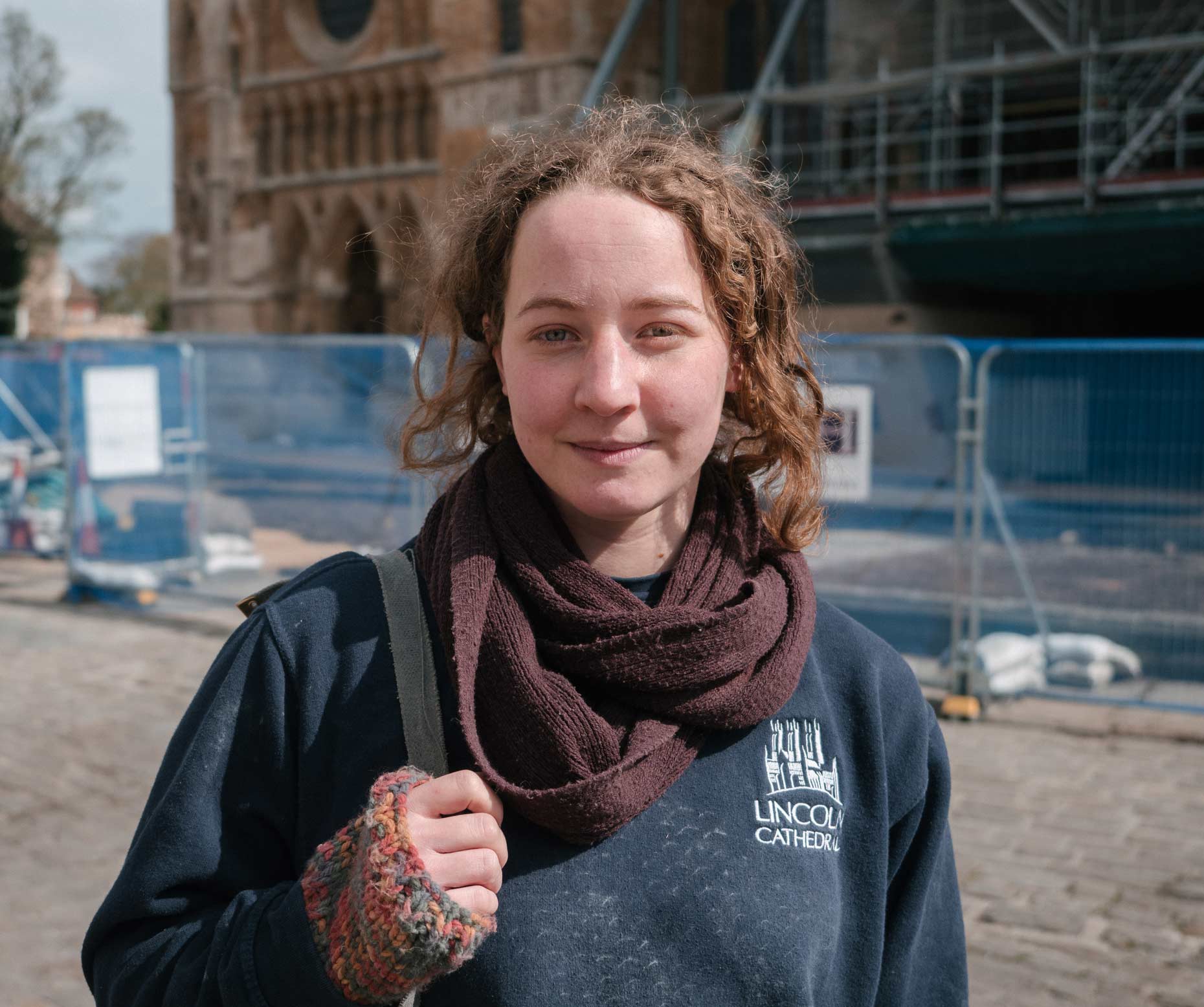 "Grace was sat having her lunch in the Cathedral yard when I first spotted her. I hung around whilst she finished before approaching her. I explained the project and I offered her my business card with the link to my Flickr feed. Grace told me she is Italian and comes originally from from Naples. Grace is part-way through a 3 year apprenticeship as a Stonemason and is employed by Lincoln Cathedral. The Cathedral is undergoing an extensive restoration and she is clearly excited to be part of such an important and worthwhile project.
"Grace told me she absolutely loves being a Stonemason and hopes after her initial apprenticeship that she will be allowed to continue with her training. Grace told me she has already done the academic thing having studied for a Degree in Sociology but prefers working with her hands. She was extremely pleasant and thanked me for my time before we parted company!
"I know the background of the image is a little messy but it is her workplace so wanted to include it."
"Dave served in the 16th Independant Company of the Parachute Regiment in Lincoln. Dave was born and bought up in Lincoln but his roots are in the East End of London. Dave lost his brother early in life and believes life is for living and to cherish every moment. I am grateful for Dave agreeing to be my first stranger and enjoyed our time together."