April 15, 2019 9.15 am
This story is over 32 months old
Rugby Report: Derby defeat for Lincoln
Lincoln still have a cup final to look forward to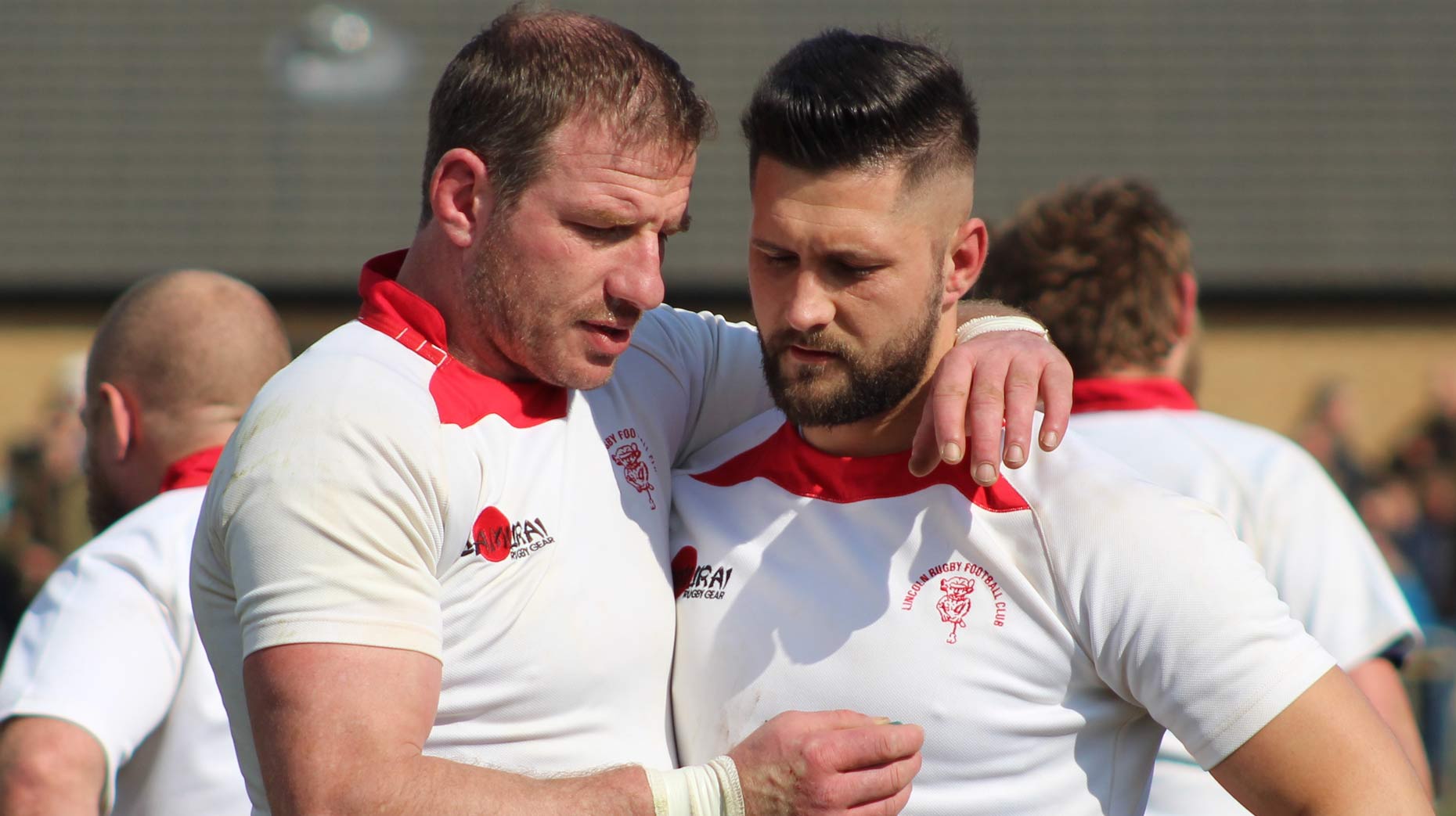 Lincoln's 1st XV battled hard after a first-half red card but were unable to prevent a narrow 7-0 defeat against local rivals Market Rasen & Louth in their final league game of the season.
The hosts showed great grit and determination throughout the match, but what could have been a thrilling spectacle suddenly became an uphill battle in the closing stages of the first half.
The referee later confirmed that he gave a yellow card to Market Rasen player Jake McKay for pulling back Lincoln scrum-half Mitch Ashworth, who he said was sent off for "punching".
Rasen started the match strongly with flanker Jake Pryer a constant threat in his man-of-the-match performance.
Lincoln captain Leigh Dearden was shown a yellow card before the game's turning point involving McKay and Ashworth.
To their credit Lincoln refused to give up and made a positive strong start to the second half despite being a man down. Ben Sykes and Sean Chapman were both tackled just short of the try line.
Lincoln's defence held firm until the hour mark when a good strong drive from a line-out set up the match-winning try for Rasen's captain Ben Chamberlain. Tom Alldridge added the conversion.
Will Scammell ran at the Rasen defence late on, but was stopped just short of the try line as the visitors held on for victory.
Lincoln finished their season sixth in Midlands Two East (North), but their final position will depend on the result of Rasen's match against Ashby this weekend.
Lincoln's league season is over but they still have a cup final to look forward to against Stamford on Monday, May 6.
After the match Lincoln captain Leigh Dearden, who previously spent around 14 years in Market Rasen's first team, said: "Two great squads of players came to play a good brand of rugby and both teams wanted to deliver a spectacle befitting of such a good crowd turnout.
"What I found far more disappointing was that sadly the game was brought down in standard and spectacle. It was reduced to essentially 80 minutes of scrummaging."
Rasen captain Ben Chamberlain added: "It was a great local derby played in the right manner. The boys did me and the club proud.
"We stuck at it from the beginning right to the end. I couldn't be prouder of the team."
Lincoln Imps XV's season ended in frustration after a 50-0 defeat away against West Bridgford. Lincoln Imps XV won six and drew one of their 10 matches in 2019.
After the match captain James Johnson said: "It was a season of two halves with the first half of the season being difficult to get a consistent team out. However, the second half was a lot better and we started to play the team we are and got quite a few victories.
"It has also been an honour to captain the team this season for the club I have played for 12 years."
Lincoln Colts beat Spalding 10-7 to progress through to the County Cup Final where they will face Kesteven on May 6.
Lincoln Touch competed in a DTS 1 national regional tournament in Chester. Lincoln won three of their seven games in the Shield to finish sixth out of 20 teams.
Meanwhile, Lincoln's James Kirk was in international action over the weekend as he kicked a conversion and two penalties in Malta's 18-18 draw against Croatia. The win puts them into a play-off for promotion against Ukraine.
Lincoln Rugby Club recently welcomed former Leicester Tigers star Freddie Tuilagi to the club for a four-day skills camp for children aged 6-15.
This Saturday there is a charity match at Lincoln Rugby Club. Lincoln's 2017 Colts will play their 2016 colleagues in a reunion game to raise money for Prostate Cancer UK. Kick-off is scheduled for 3pm
Other results
Elsewhere in the county, Scunthorpe sealed promotion and won the Midland Premier title with a dramatic 17-16 victory at Broadstreet. Scunthorpe's tries were scored by Colin Chapman, Sam Morgan and former Lincoln forward Jacob Hardy, with Paul Cook adding one conversion.
In Midlands Three East (South) third-placed Stamford narrowly missed out on promotion despite a 36-19 win at Birstall. Ollie Whinspear crossed for two of Stamford's tries with Dan Heard, Sam Hillary, Jack Jones and James O'Shea each scoring one.
Bourne finished seventh in the league after a 73-7 win against St Neots.
Kesteven finished fifth in Midlands Three East (North) after a 55-12 victory over Nottingham Moderns. Aaron Whittaker crossed for a hat-trick of tries with Dan Turner and Tom Miles grabbing two apiece. James Goodrich and Cam Bibby each scored one try with Ben Whinney adding five conversions. Kesteven's 2nd XV beat their Nottingham Moderns counterparts 63-7.
Spalding finished third after a 48-34 victory at Bakewell Mannerians.
Sleaford moved off the bottom of the table and into 11th after a 29-10 win at Belper. Dan Mackie crossed for two tries with Adam Loveday, Dave Titmus and Wayne Harley each scoring one. Mackie added two conversions.
Sleaford Ladies won 14-0 away at Belper in a friendly thanks to tries from Karolina Kacrikova and Lynne Brooker with the latter adding two conversions.
Grimsby clinched the Midlands Four East (North) title after being awarded a home walkover against Meden Vale. Grimsby will end their season with the Lincolnshire Intermediate Cup Final clash against North Hykeham on May 6.
Cleethorpes finished third after a 88-19 win over Nottinghamians. Harry Lightfoot crossed for a hat-trick with captain Dan McDaid, Matt Searle and Isaac Machon each grabbing two. Phil Stark, Andy Shaw, Lloyd Jones, Mike Burton and Alex Nabais also scored tries for Cleethorpes. Lightfoot added nine conversions.
North Hykeham finished sixth after a 46-5 win at East Retford.
Nathan Barker grabbed a hat-trick with Ross O'Loughlin, Jordan Jolley, Daniel Barloga, George Sheldon and Si Williams each scoring one. Barker added three conversions.
Gainsborough, who finished 13th, pushed second-placed Mellish all the way in a 31-28 defeat.
Daniel Chadwick, Ben Watson and Brad Beresford scored Gainsborough's tries. Robbie Goodyear added two conversions and three penalties.
In an all-Lincolnshire clash Boston secured fifth position in the table after a 47-10 win over tenth-placed Skegness.
Jaron Cowern grabbed two tries with Lewis Eldin, Will Scupham, Matt Bray, Kyle Turley and Alex Hough each scoring one. Bray added three conversions and two penalties. Paul Lucas and Matthew Deane scored Skegness' tries.
Boston Ladies beat Kesteven 13-0 thanks to tries from Hannah Dennis and Jess Leicester. Hannah Booth kicked a penalty.