"Thank you": Foodbank charity overwhelmed by Lincoln support
The mission continues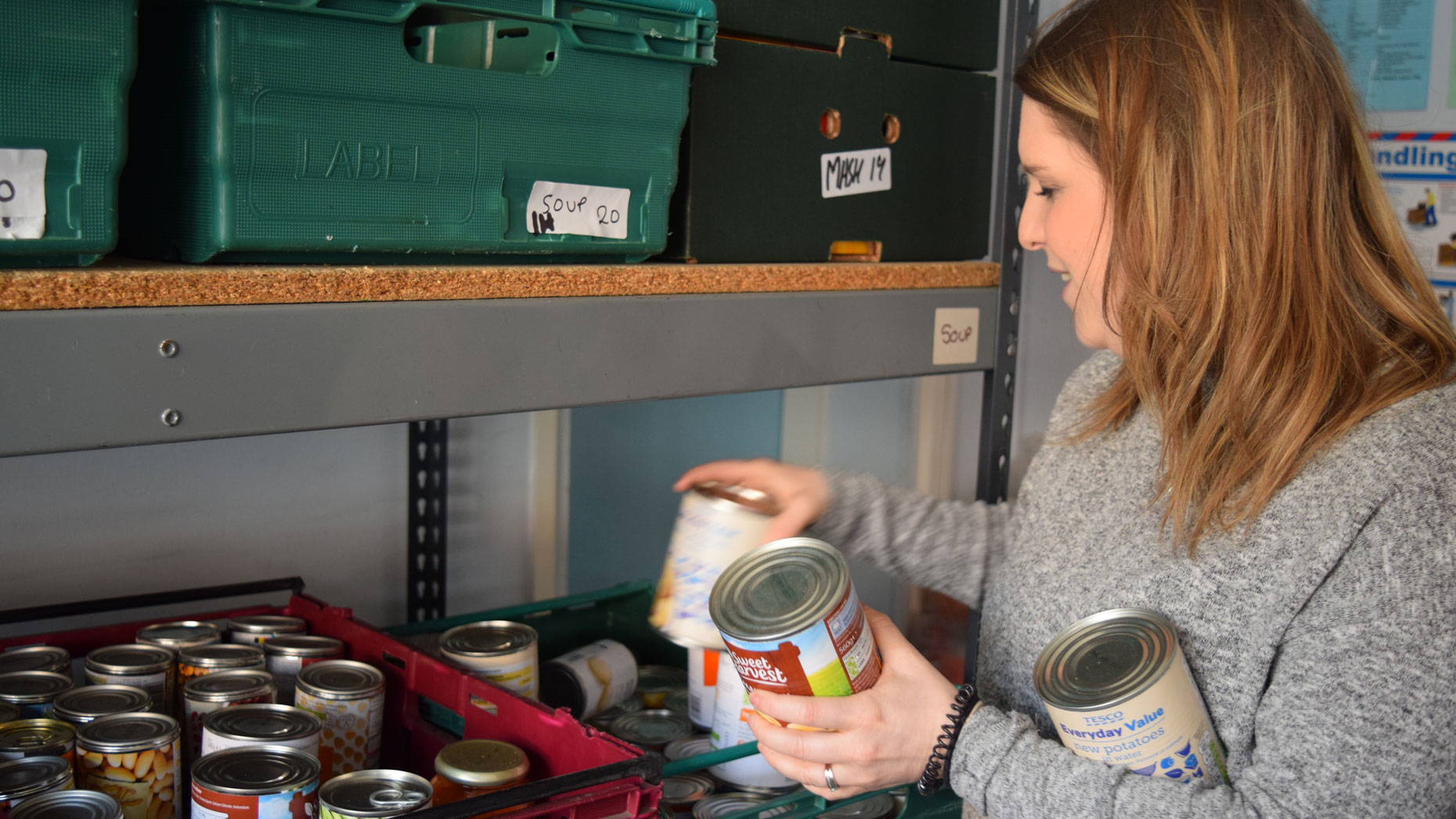 Staff and volunteers at a Lincoln foodbank charity say they have been touched by the tremendous support of local people and businesses following a plea for help.
Heartwarming pledges and donations have been flooding in to the Lincoln Foodbank over the Easter Bank Holiday weekend, and the pressure is now on to keep the momentum going.
A campaign launched on The Lincolnite last week highlighted a sobering picture of snowballing demand and empty shelves at the Lincoln Foodbank warehouse in the city centre.
The Trussell Trust, which runs the emergency service, explained that while donations were continuing to come in, they were finding it impossible to keep up with the rising number of people in need.
A staggering 43% increase in food parcel requests was recorded between January and March alone, compared to 2017.
They warned the organisation was at breaking point.
Four distribution centres at the Bridge Community Hub, Central Methodist Church, Moorland Park Methodist Church and the Life Church in Birchwood would close if the situation worsened.
The reaction was electrifying. Lincolnites responded in a heartbeat and the charity has been inundated with emails and phone calls from businesses, families, groups and individuals all wanting to help the cause.
Amy Colley, Lincoln Foodbank coordinator, said: "I would just like to say thank you for the help and support The Lincolnite has given to Lincoln Foodbank over the last week, the response from the appeal has been incredible.
"I have been inundated with requests of help, from a seven-year-old boy asking to donate food instead of getting a birthday present to a large company offering to donate £1,000 worth of food.
"An unknown person donated a £250 shop at Tesco and the Indian society came on Good Friday with pallets of milk, these are just a few of the many examples I could give of the very generous response to the appeal.
"It has been so heart warming to see how individuals and companies have come together with this, it feels like real unity. Once again thank you Lincoln for all your support, you are brilliant!"
The mission continues!
The Lincolnite is on a mission to completely fill the shelves of the main distribution warehouse and we need your help to do it.
All donations welcome. The foodbank is particularly in need of long life milk, tinned fruit and vegetables, pasta, meals in a tin and juice for children.
You can join other local groups and businesses to start your own collection point.
Get in touch with Amy by emailing [email protected] for details.
People can donate food at any of the distribution centres listed above, as well as at supermarkets like Tesco, Lincolnshire Co-op and Morrisons.