April 1, 2019 9.00 am
This story is over 54 months old
Tourism bosses cook up plan for Lincolnshire Sausage museum
This sounds wienie good!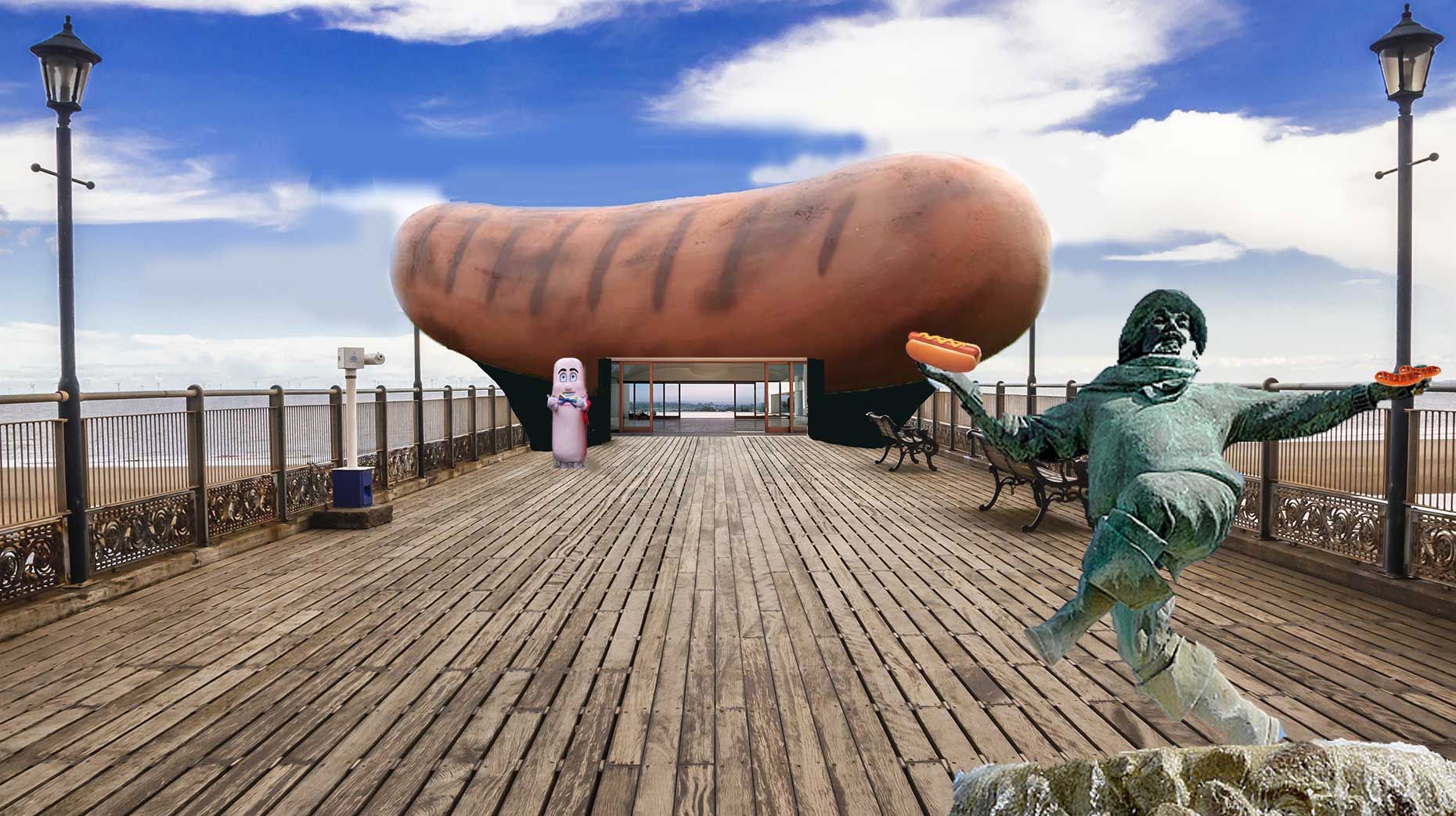 The famous Lincolnshire sausage has been the envy of many a pork pusher over the years; and now tourism execs have committed to celebrating the county's finest dish with an entire museum dedicated to the art of the yellowbelly banger.
Included in the plans are immersive tour spaces taking visitors on a journey through the history of the Lincolnshire sausage, the Silly Sausage a la carte restaurant, a deli and a banger making workshop with guest local butchers.
Skegness Council is spearheading 'Project Sausage' alongside the Lincolnshire Meat Movers. It plans to commit £10 million of its tourism budget to making designs for the museum of the sausage roll on to the next phase.
A section of commercial space has been earmarked at the end of the Skegness Pier, giving locals and visitors to the poplar seaside town a true taste of the county.
Funding has been secured from the government's gastro-economy budget. If porky plans are approved, the building, designed to replicate a giant sausage, would undergo construction at the end of 2019.
Well-known Lincolnshire food champion Mr Sausage came out of retirement to view the proposals for the first time. He told Lincolnshire Reporter: "It will be truly warming to see the sacrifice of brothers and sisters before me to be recognised and celebrated in our home county.
"Many find they experience a huge emotional connection to food. It can conjure cherished memories and pictures of places travelled. What a lovely way to think of Lincolnshire.
"We built this city on sausage rolls."
Final plans are still on the grill, however the team behind the project has told reporters visitors could look forward to a full programme of events at the new attraction.
Council leader Prali Loofs said: "Everyone loves a sausage. We can't wait to see how visitors to our Lincolnshire coast make the most of events like sausage making, Weiner Wednesdays and hot dog contests."
The people of Lincolnshire love their sausages. So much that the sausage even has an annual festival, dedicated to its honour! The Lincolnshire Sausage Festival is held every October in the grounds of Lincoln Castle and Lincoln Cathedral, and it celebrates all things sausage.
Back in 2012, the Department for Environment, Food and Rural Affairs rejected a bid to allow Lincolnshire sausages to only be produced in the county.
Do you like the plans for the new museum? What's the wurst that could happen?