April 1, 2019 7.37 am
This story is over 32 months old
Work stops on Lincoln footbridge because "it's too complicated"
British Rail apologised for all the inconvenience caused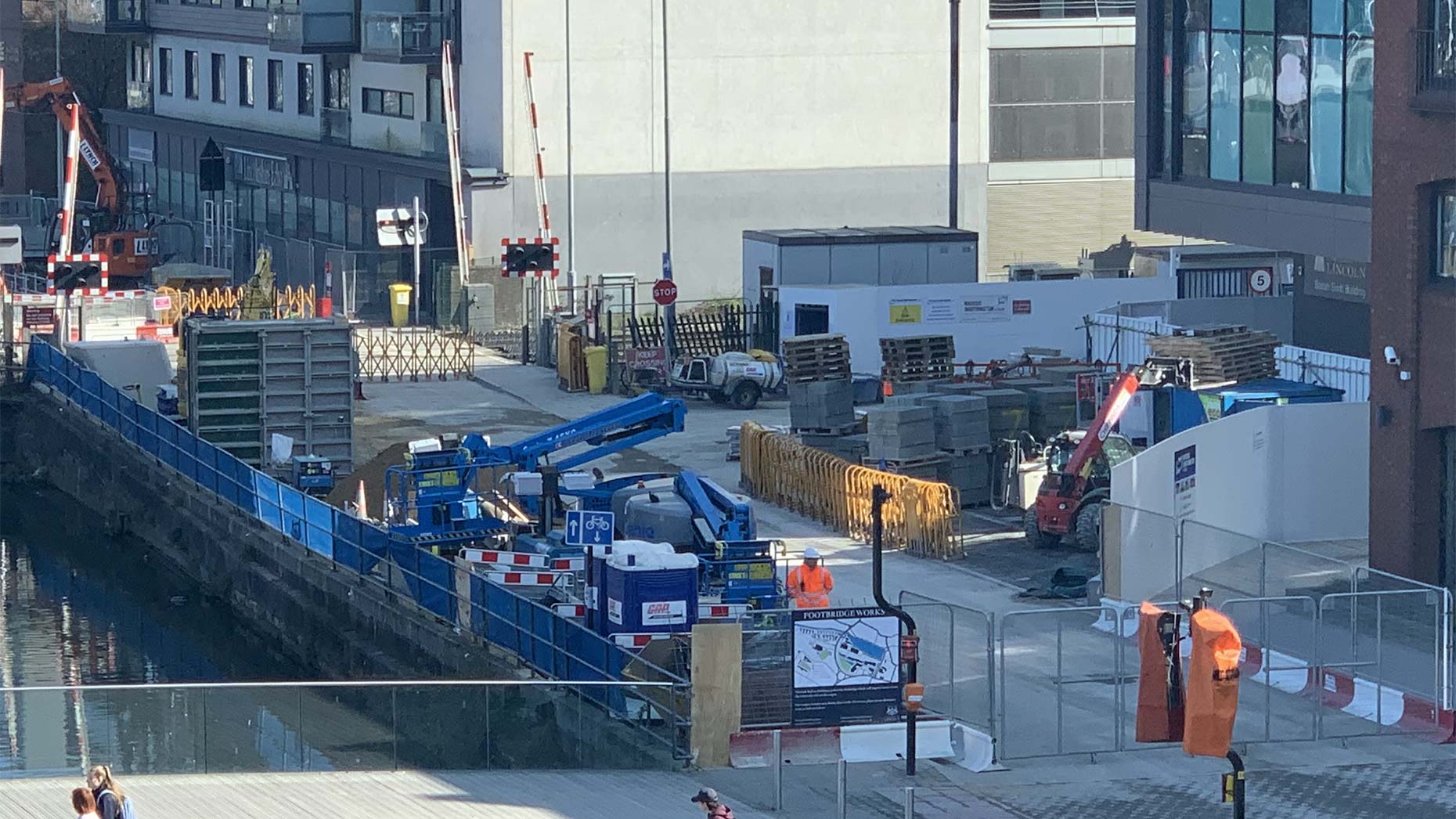 Six months after work started on the Brayford level crossing footbridge, all works on the site have suddenly stopped.
The multi-million pound project started in October 2018 and was meant to be finalised in early March 2019, but multiple delays have hindered advance on the works due to continued issues with the ground works.
When contacted by The Lincolnite, British Rail confirmed they have told workers to cease working on the project due to rising costs and the complexity of the plan.
British Rail Route Delivery Director Stanley Wreck said: "We apologise for all the inconvenience caused over the past six months.
"We have spent millions on this project for the people of Lincoln, but it's becoming self evident that we won't be able to deliver it on time and on budget.
"We have also spent more than £12 million on the High Street level crossing bridge that nobody uses besides as a public lavatory.
"We've taken all these into consideration and decided that it's too complicated, so we're going to put the project on hold until further notice.
"So, as of today, April 1, we will begin removing all the fencing and reopen the road to pedestrians, who seem to be quite happy waiting in the middle of the road for trains to cross.
"Again, British Rail wold like to apologise for any inconvenience caused."
Caroline Waitley, 42, an office administrator working near the level crossing, told The Lincolnite: "It's ridiculous! Since January I had to have a whole 10 minutes detour to get to Greggs and now they say they're just going to stop the works because it's too complicated. They should be fined for all the mayhem they caused."
Aaron Banks, 21, a third year student at the university, also said: "I wasn't going to use the bridge anyway. I'm not bothered. I'm actually glad I don't have to go the long way to my lectures anymore now."