April 18, 2019 5.10 pm
This story is over 32 months old
'We were ready for our one-year-old daughter to die'
Alice was taken off of life support before she made a miraculous recovery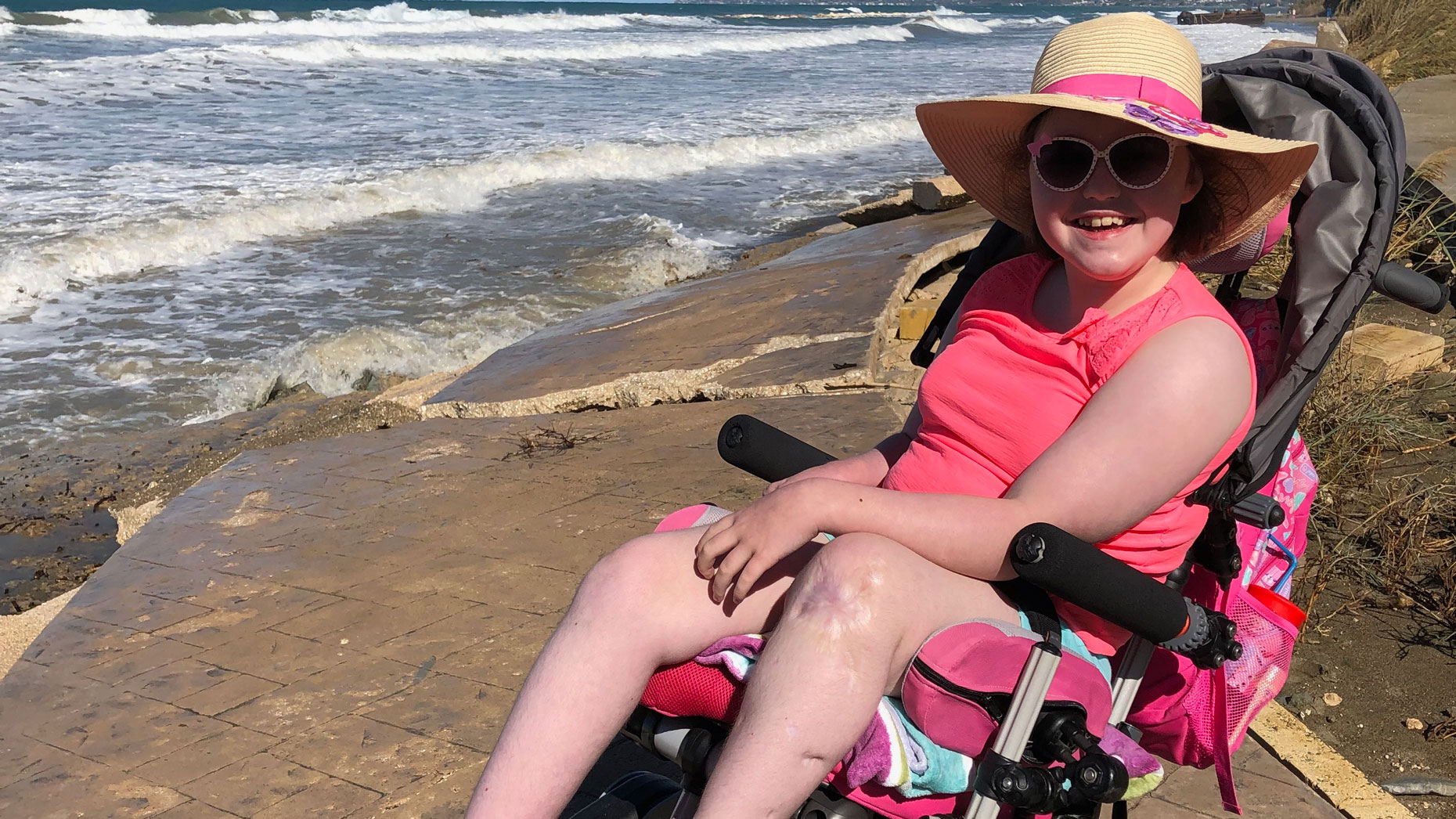 Doctors told a Lincolnshire mother that her daughter would die before she managed to make a miraculous recovery.
Jennifer Lawson, who now lives near Scunthorpe, has relived the heartbreaking moment ahead of World Meningitis Day on April 24.
Alice was a happy and healthy child until February 2010, when Jennifer noticed red spots on her head.
A local nurse thought she had a viral infection and told the family to bring Alice back if her condition didn't improve.
That night Alice projectile vomited and developed a rash around her stomach and groin.
When a lumbar puncture confirmed that Alice had meningococcal meningitis, they rushed her to intensive care.
Jennifer told Lincolnshire Reporter: "Alice started to improve until she started to breathe heavily and her eyes rolled back into her head. Our baby had a stroke.
"A consultant said that Alice has a devastating bleed to her brain and had brain damage. We gathered the family to say goodbye.
"I just felt so numb and helpless. The doctors took Alice off life support and I just held her in my arms. I was waiting to be told that she had died. I waited for the nurse to tap me on the shoulder.
"But that tap never came. The nurse said the transplant team had packed up and gone. Minutes became hours and our brave little girl hung on.
"Day by day she was awake more and grew stronger, grasping back her life. We could scarcely believe it when, after three months, we could take her home."
Alice is now 10-years-old and goes to school in Lincoln. She is better but still has to live with serious health issues as a side effect of meningitis.
She has brain damage, hearing and sight loss, a tube to pump in fluids into her stomach and septicaemia which affects the growth of her legs. Alice was also recently diagnosed with epilepsy and uses a wheelchair.
Meningitis Now has been supporting Alice and her family to get their lives back together. The charity has provided them with wheelchairs, trikes and adapted their home for Alice.
Jennifer added: "I think that there needs to be more awareness about meningitis, including the symptoms and all of the side effects. If parents suspect that their child has meningitis they need to get medical help straight away."