April 12, 2019 11.21 am
This story is over 32 months old
What happened in the Lincoln episode of The Grand Tour
The trio also made a big announcement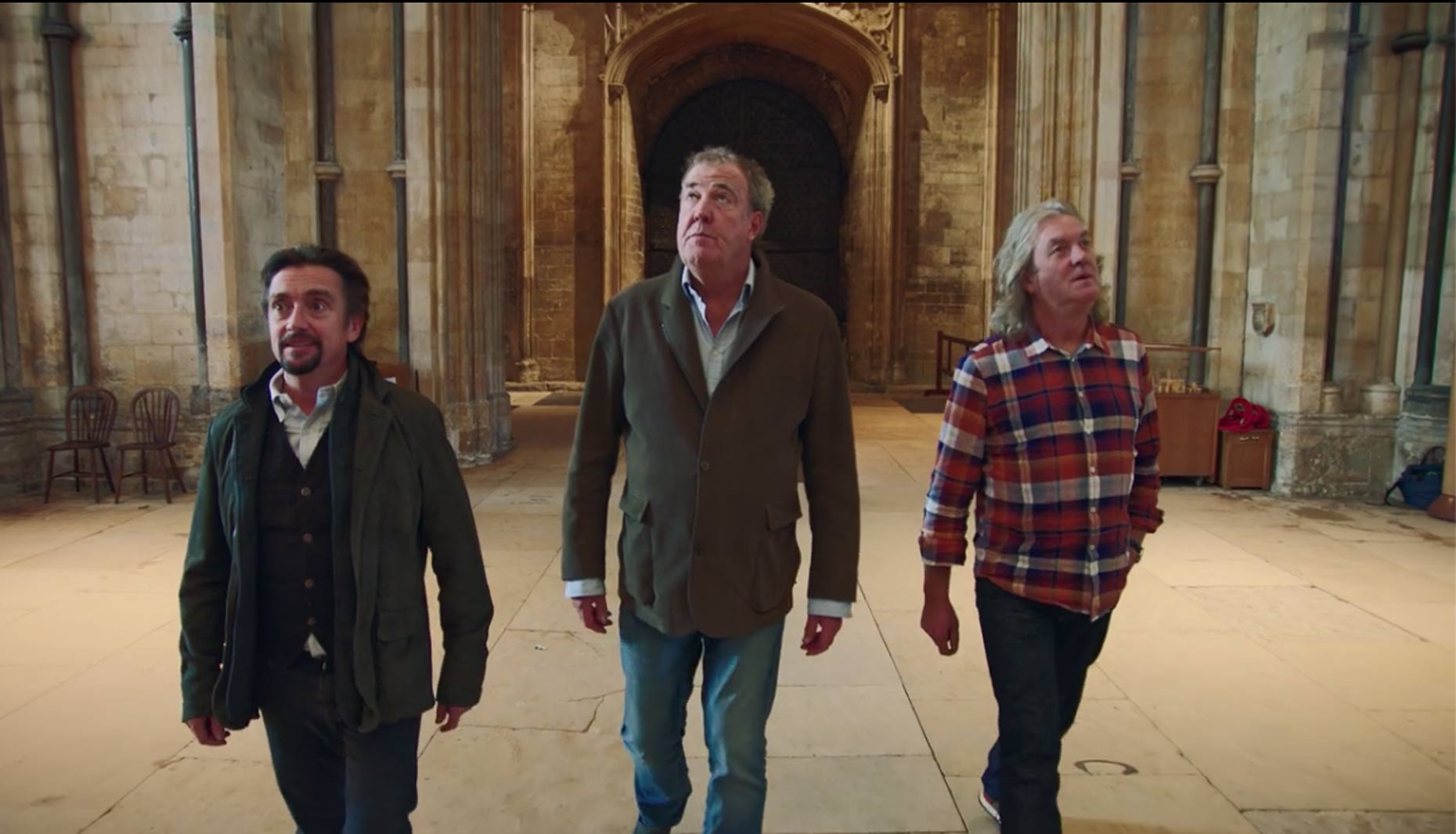 Lincoln and its iconic cathedral played a key role in the series finale of The Grand Tour which is available to stream from Friday.
The season three finale entitled 'Funeral For A Ford' was available on Amazon Prime Video from April 12 after midnight.
The episode sees the trio present a short informative history paying tribute to on the medium-sized Ford saloon starting with the Cortina of the 1960s and 1970s.
Jeremy Clarkson and Richard Hammond also raced classic Fords on the track at Cadwell Park near Louth.
Dozen of classic Fords gathered around Lincoln Cathedral during the filming back in October 2018. Clarkson, Hammond and fellow host James May were seen getting out of different models and going inside the iconic building.
Classic Ford cars were also seen at Lincolnshire Showground during the filming. The cars then went on a procession through to the cathedral.
Hundreds of people with audience tickets queued to get in the cathedral for the secret filming part. The episode's history lesson ends with a memorial service in Lincoln Cathedral.
The choir and the audience sang a hymn – "Dear Ford & Father of mankind" – as a tribute to the original mass producer of vehicles. There were also shots of people stood by their cars holding canvas prints.
In the episode Clarkson said he is "staggered to hear they are thinking of pulling the plug on the Mondeo," with May adding "In Britain losing the Mondeo is a bit like losing the Royal Family." In reply Hammond said "if that happens someone would make a documentary film about them" and the trio did just that.
Clarkson gets overwhelmed with emotion towards the end of the episode as The Grand Tour "as you know it is actually ending". However, the trio then revealed there will be more big adventures, road trips and specials.
The Lincolnite filmed these videos when the trio were in the city making the show in October 2018: