May 30, 2019 4.30 pm
This story is over 54 months old
Former Imps mascot opens up about mental health battle
Gary is launching his book in June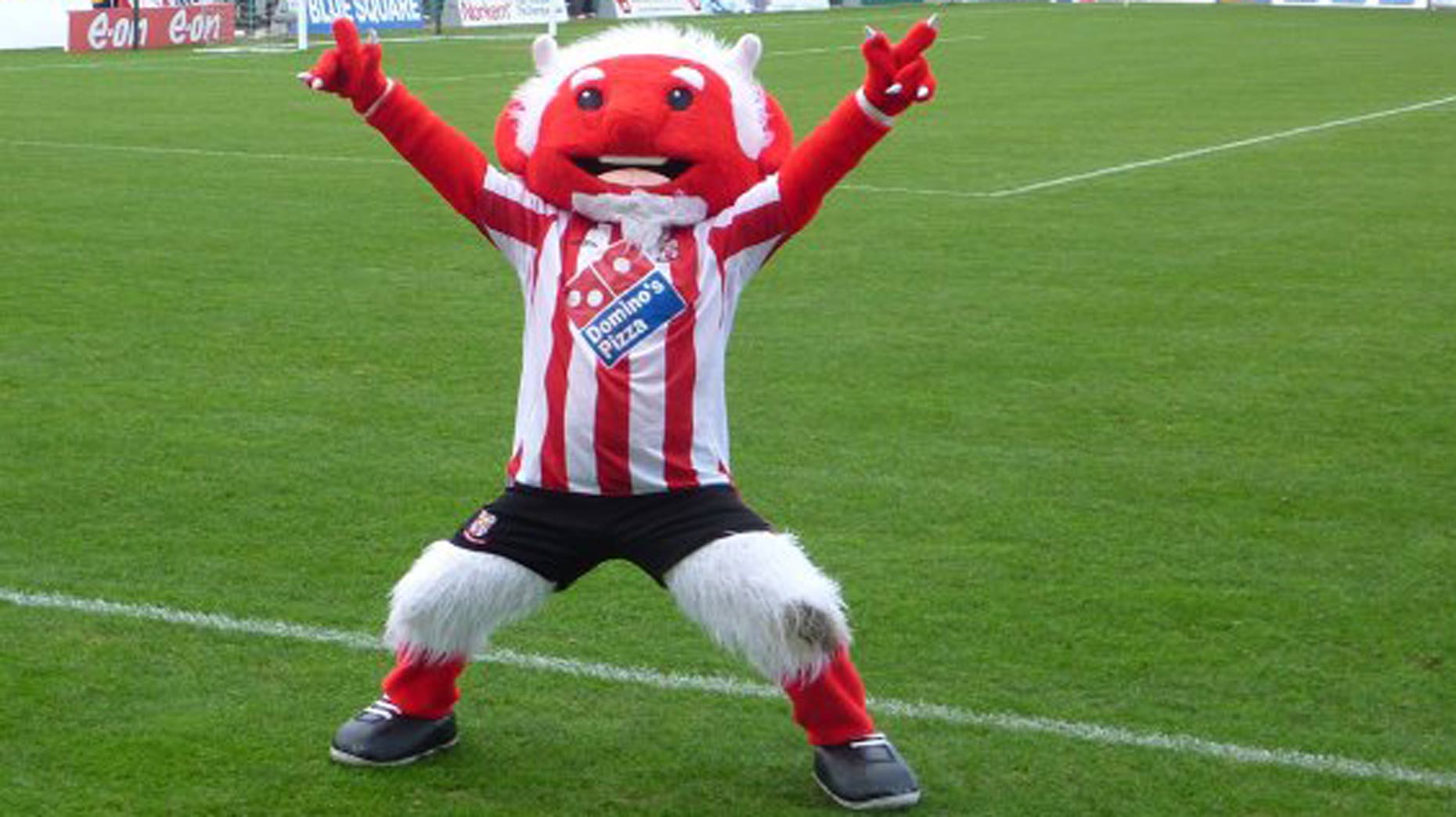 A Lincoln City fan has opened up about how he hid behind the mask of the club's mascot Poacher and never admitted his battle with mental illness.
Gary Hutchinson, 40, is launching his new book 'Suited and Booted' next week, which charts his mascot career and battles with depression and anxiety.
The former building merchant manager responded to an advert on the back of a local newspaper before getting the job as Poacher which he started in July 1998.
His first game was a local derby clash against rivals Grimsby, which was a friendly. His first competitive match was a 1-0 win against Wigan.
Gary spent 16 years in the role of Poacher until officially finishing in November 2013, although he did fill in to help out in October 2016.
He told The Lincolnite: "I thought it would save me a few quid on getting in to matches as I was a regular anyway, so I went along to an interview all dressed up in shirt and tie with a little folder of ideas.
"Apparently I was the only one to wear a tie, let alone take research with him."
After working on it for over a decade, Gary is releasing his 'Suited and Booted' book at a launch event in the Trust Suite at Sincil Bank from 7pm on Friday, June 7.
The book charts his time as a mascot, but also an ongoing battle with anxiety and depression. He also tells stories including of a humorous encounter with Bad Manners singer Buster Bloodvessel.
It is available for £13.99 online here or via Amazon from June 8 or at the launch night.
Gary will be at the event to talk about the book he first started writing in 2004. Former Lincoln City player Nathan Arnold will also be attending to talk a bit about mental health as he helped bring the book to a close.
Gary added: "I kept writing, restructuring and editing until my partner Fiona urged me to do something serious with it all in 2015. Since then I've been working towards a release, but the story only truly concluded in the summer of 2017.
"Lincoln had won promotion to the National League and I'd faced my demons and won, bringing the narrative to a nice conclusion.
"I do cover some of the darker angles of my struggle with anxiety in the book too, how I hid behind the persona of Poacher and never admitted I was suffering from mental illness until it all hit me in 2011.
"The book charts my battle against it and my transition from building merchant manager to full-time writer. My hope is that it will show other sufferers who experience similar symptoms and anxiety that they can beat it too."
Gary is no stranger to writing with previous columns for The Lincolnite and blogging on his page The Stacey West since January 2016, which he said now attracts over 100k views on a monthly basis.
He said: "That was something that I started as part of dealing with anxiety. It gave me a focus and helped me by giving me a constructer outlet.
"It's grown in size and now attracts 100k+ views on a monthly basis. I'd like to think it's popular because I try to be objective and fair rather than biased in either way."