July 23, 2019 5.04 pm
This story is over 29 months old
Ambulances queue at Lincoln A&E during "unprecedented demand"
More than 260 people came through the A&E doors yesterday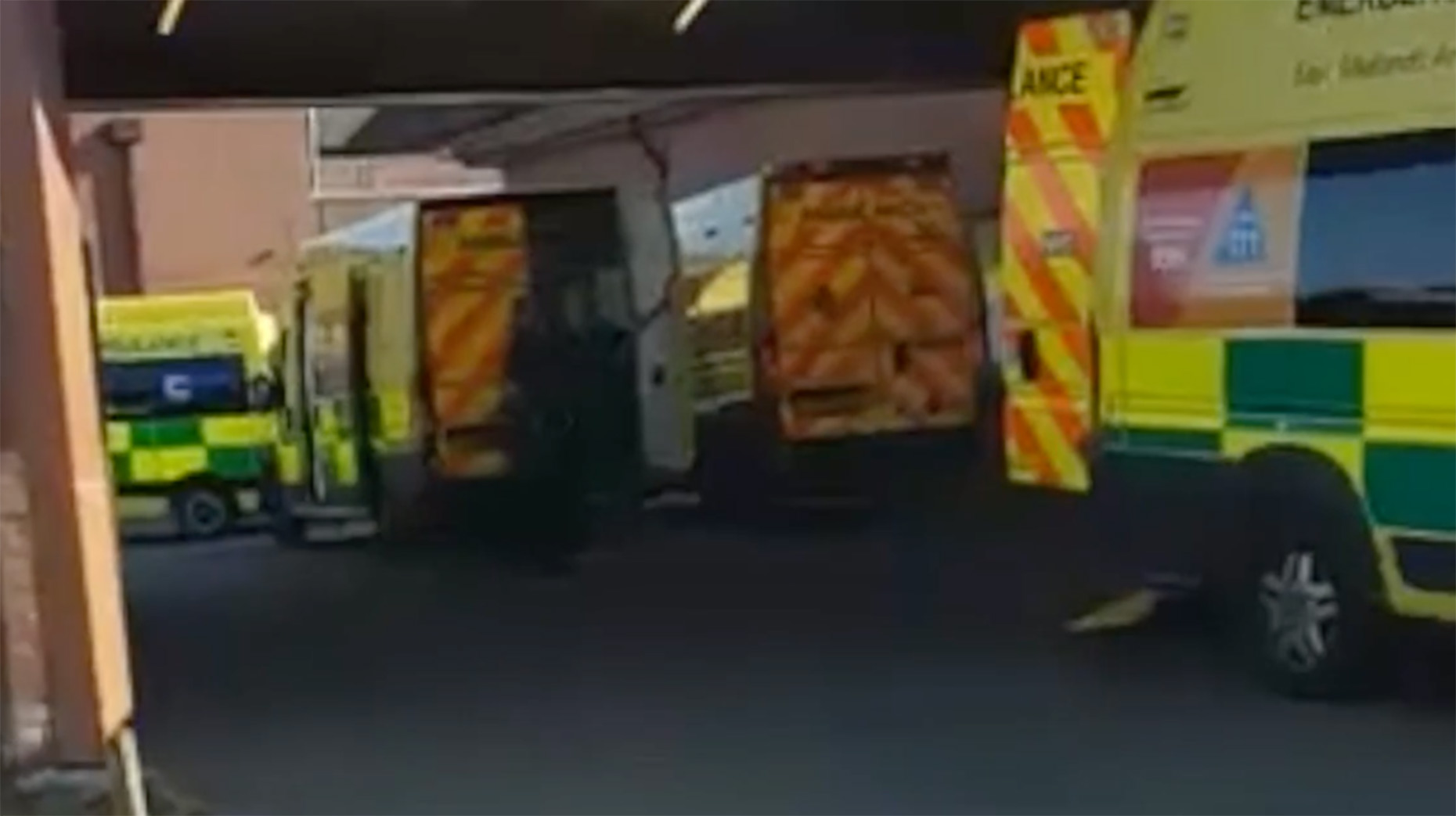 More than a dozen ambulances fought for space at the doors of Lincoln A&E as the county's hospitals faced extreme pressure.
Temperatures rocketed in the last 24 hours, demand spiked past average levels and the wait for emergency healthcare in Lincolnshire in grew tenfold.
People in Lincoln said the queues of ambulances at the doors were a sorry sight, and a frequent one too.
One person, who wished to remain anonymous, sent video footage of the scene on Monday, July 22 to The Lincolnite.
They said it was a "daily occurrence", emphasising that patients have to wait in vehicles until they can be treated, taking them off the roads.
They added that they wanted to praise ambulance staff, who "remained kind, passionate and caring".
Michelle Harris, Deputy Director of Operations at United Lincolnshire Hospitals NHS Trust, said: "We are currently experiencing unprecedented demand in our emergency departments.
"Yesterday, out of the 267 patients who attended Lincoln County Hospital's emergency department, 109 patients arrived by ambulance, compared to a daily average of 80. This increase in demand meant that at times, multiple ambulances were handing over patients on our site.
"The trust worked very closely with East Midlands Ambulance Service (EMAS) to release the ambulance crews as soon as possible.
"We continue to work with all of our health and social care partners to make sure people are seen and treated as quickly and safely as possible.
"If you do become unwell and need medical help fast but it's not a 999 emergency, call NHS 111 for clinical advice, assessment and for direction to the most appropriate services for treatment.
"Our advice is please consider if you could be helped by visiting your local pharmacy or by contacting your GP, before attending our emergency departments."