July 15, 2019 3.30 pm
This story is over 29 months old
Barry Turner: 'Come what may, do or die' — Politics is about results, not personalities
Politics is about results, not integrity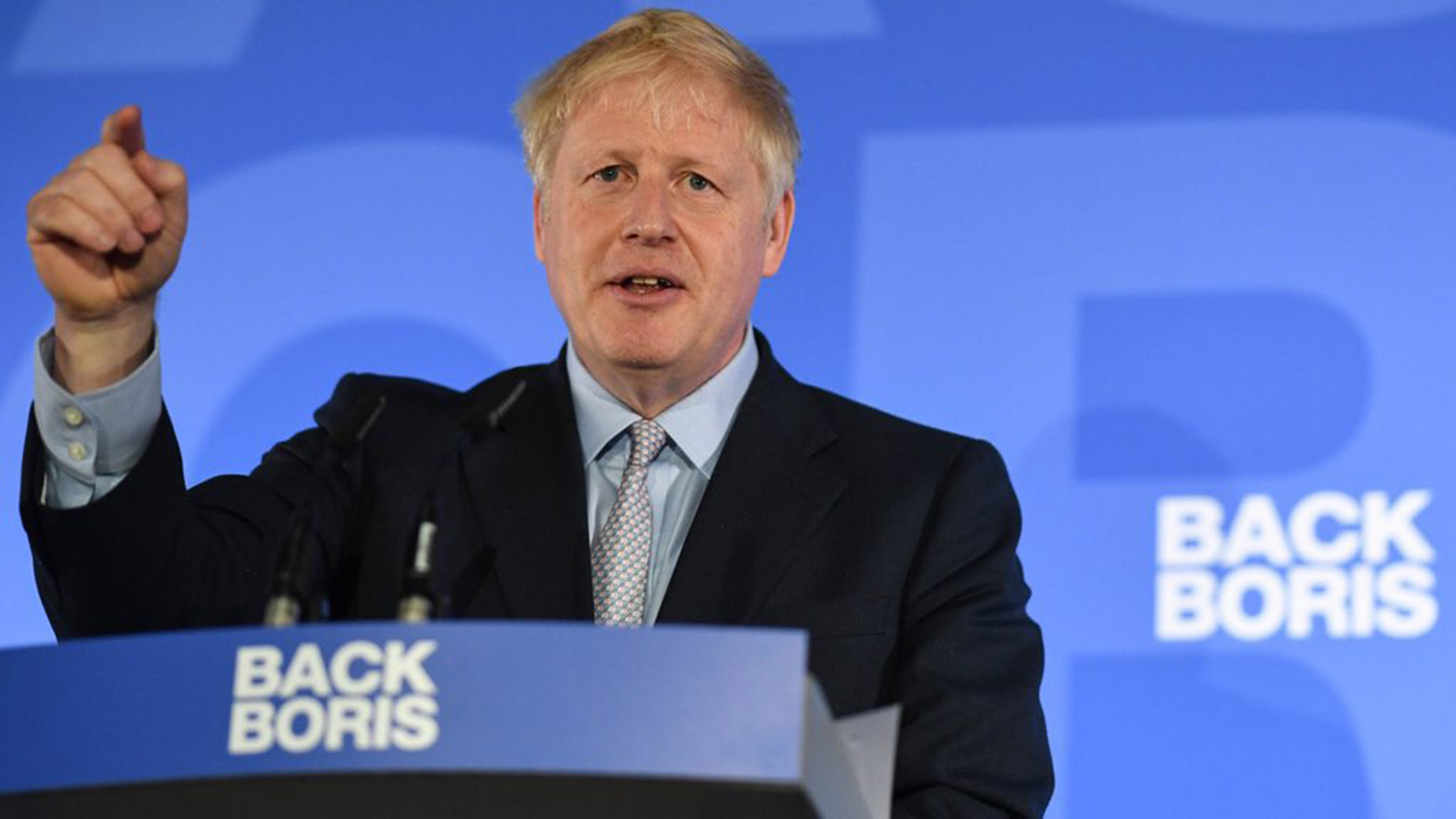 In less than ten days a new Prime Minister will take his place at the lectern outside Number Ten to tell us his vision of the UK post Brexit. After tussling his hair he will flit from profound Churchillian language to that of the school wag and urge us on to be positive and to get our noses to the grindstone of making Brexit a success. No prizes for guessing who that will be then.
He will then have his work cut out in striking a balance between the belligerence of his recent past hard Brexit stance and the realities of having to achieve the most difficult task any Prime Minister has faced since, well since a number of times in recent history really. This will certainly not be easy, but it will not be impossible.
The televised debate between the candidates last week revealed little. Televised debates, a silly show business idea imported from across the pond, never do, but Boris did make one thing clear, he will take no option off the table. This is one thing about which he is consistent — throughout his political career Boris has always hedged his bets because the only thing that really matters is getting to stand at that lectern.
This might be one of those rare occasions where duplicity is a virtue in politics and Boris is a master of that trade. He has assured us that "come what may, do or die" we are leaving on the 31st of October. "Come what may" includes leaving without a deal and even the thinly veiled and hopelessly unrealistic threat of proroguing Parliament. "Do or die" of course includes the option of leaving the EU under the terms of his soon to be predecessor's deal. Boris will do what suits Boris, and excluding the prorogation option, he is capable of either.
In a recent radio interview Tory grandee and enthusiastic Brexiteer Michael Portillo suggested how Boris could get Mrs May's deal through the recalcitrant Parliament. While making a point of emphasising that he was no fan of Boris on several occasions during the interview, he postulated that the soon to be PM had certain talents that might work. Boris Johnson is a celebrity and a charmer, hardly characteristics of Mrs May. He may be able to garner sufficient support from pro Brexit Labour MP's to get the deal through.
"Come what may" we may have the backstop after all. After all, that will take us out of the EU "do or die". Come what may, the fanatics of the ERG might find that there is no appetite in the party to really risk a general election and a real do or die for the Conservative government. The Labour Party are in no mood and certainly no shape for a general election so there may be more of them on Boris's side than they might be comfortable with. Faced with doing or dying both parties might be pragmatic.
There will be some who will rebel. There may even be some who resign but it is unlikely. If Boris manages to take us out of the EU, it does not seem likely that any will chose the 'dying' option over the 'doing'.
Like Michael Portillo, your writer is no fan of Boris either, but political fan clubs and personalised politics have no place in a crisis. He might just do it. Politics is about results, not integrity; it is about getting the job done, not loyalty to party or individuals, and Boris is certainly well experienced in that field.
For years we have heard a constant stream of betrayal stories, duplicity stories, lack of integrity stories and personal attacks on the character of all the major players in this momentous series of events, but especially Boris Johnson himself. They were all a pointless distraction. People have rows with their girlfriends all the time. Plenty of the political greats had extra marital affairs. Even those virtually canonised like President Lincoln and Winston Churchill himself were no strangers to duplicity and hypocrisy.
On the 1st November this year the new PM must carry out his "do or die" promise because "come what may" if he does not, he will be the shortest incumbent in Number Ten since George Canning staggered between April and August 1827.
After over three years of Brexit madness, the consequences of that do not bear thinking about.