July 17, 2019 11.07 am
This story is over 29 months old
EMAS gets improved CQC rating
A comprehensive inspection was carried out in April 2019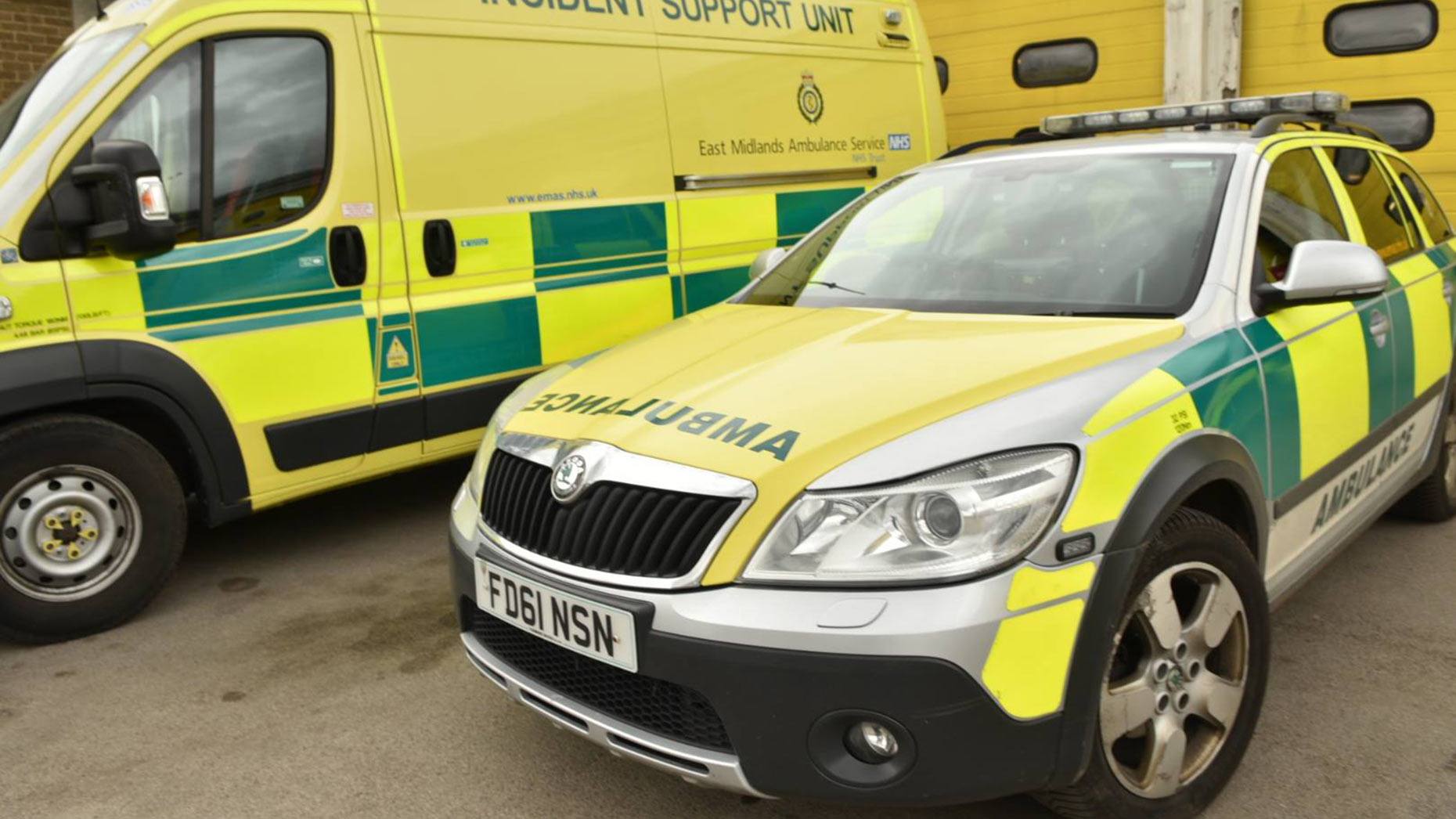 East Midlands Ambulance Service has been rated 'Good' overall and 'Outstanding' for caring after its latest inspection by CQC.
At the previous full inspection in 2017 EMAS, which serves around 4.8 million people across six counties, was rated as 'Requires Improvement'.
It is now just one of a handful of ambulance trusts to be rated as 'Outstanding' for caring.
A comprehensive inspection was carried out in April 2019 of all four core EMAS services and a well-led inspection at the Horizon Place headquarters in May. The inspection of the trust was carried out between April 2 and May 15.
The CQC recognised significant improvements in every area inspected. Several areas of outstanding practice, services and care were highlighted including the following:
The introduction of the Urgent Care Transport Service
The Conversation Café staff engagement tours, and use of augmented reality posters by the Communications team
The management of frequent callers by the Frequent Callers Team
Innovative training delivered by our Hazardous Area Response Team
The report also includes areas for improvement. CQC said it found 24 things that the trust should improve to comply with a minor breach that did "not justify regulatory action, to prevent breaching a legal requirement, or to improve service quality".
Considering auditing learning from incidents and complaints to ensure learning has been shared widely was among the areas for improvement highlighted. This also included ensuring staff complete Mental Capacity Act training and mental health awareness training.
Chief Executive Richard Henderson said: "I am immensely proud of everyone at EMAS for their tireless work and total commitment to seeing significant improvements here at EMAS in recent years."
Professor Ted Baker, CQC's Chief Inspector of Hospitals, said: "We found many improvements had been made since our last inspection of East Midlands Ambulance Service NHS Trust and inspectors were impressed with what they saw.
"We found improvements across the service and the trust leadership and trust staff had clearly worked extremely hard to bring about changes to benefit patients across the East Midlands.
"Staff were overwhelmingly caring to patients and others they encountered during their work and the inspection highlighted a number of areas of outstanding practice. In particular with regard to urgent care transport and how the trust was finding new ways of call handling which resulted in improvements in its capacity to deal with major incidents.
"Our inspection also found there were some improvements the trust needed to make, notably with regard to the effectiveness of its patient transport service. We have given the trust our feedback on where further improvements should be made and will continue to monitor the trust and return to check on its progress.
"Overall, however, the trust leadership and its staff are to be congratulated and should be proud of their work which has resulted in significant improvements for people using its service."